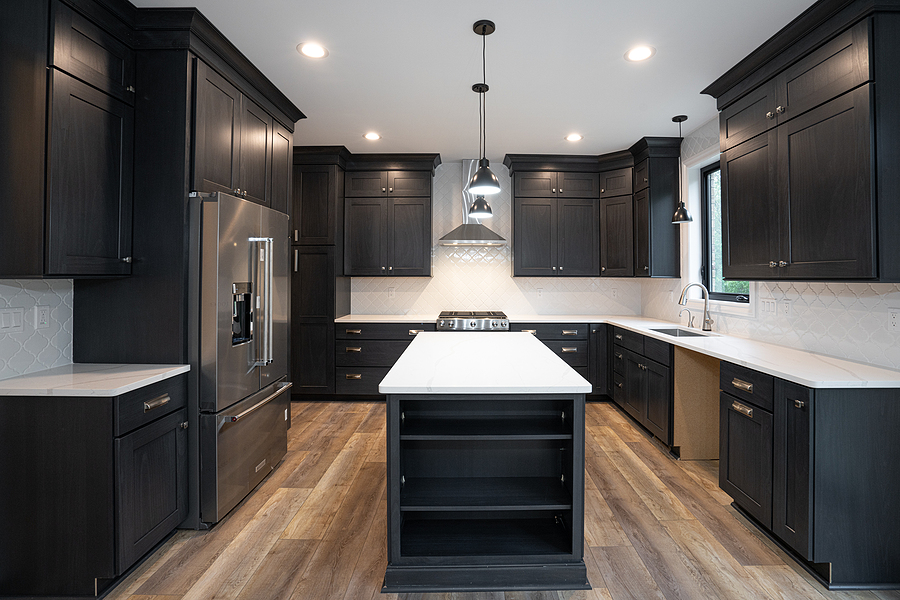 Many homeowners will be receiving their tax returns within the next few months, and one of the best ways to use that money is by putting it towards a home improvement project. Reinvesting your tax return in your home allows you to make some overdue updates you may have been thinking about. A home improvement contractor can help you get started on any one of these home improvements. Not only will investing in your home make it a better place to be, it will also increase your property value.
Spruce Up Your Kitchen with a Home Improvement Contractor
There's no question about it – a full kitchen remodel is time-consuming, pricey, and disruptive. However, you don't need to take on a full remodel to reap the benefits of an updated kitchen. A contractor can help determine just the right projects to make a big difference without a full remodel, including replacing your kitchen flooring, refacing your kitchen counter and cabinets, and installing a kitchen island. All of these projects can make a huge impact on the overall aesthetic and functionality of your kitchen, and using a contractor ensures that your disruption will be minimal and the job will be completed professionally.
Using Your Tax Refund to Update Your Bathroom
A full bathroom remodel can be just as disruptive as a kitchen remodel, but, just as with your kitchen, your home improvement contractor can help you find renovations that will make a big impact without a full gut job. New flooring, fixtures, and vanities can transform a dated bathroom and give it a fresh new look. Investing in any bathroom upgrade can make a huge difference in your home because it's a space that everyone-even guests-will see and use.
Refresh Your Interior
Painting, flooring, and adding touches like shiplap or wainscoting can give your home a fresh new look. Updating your floors can take a room from worn and tired to fresh, clean, and easy to maintain. Many homeowners are opting for hardwood or engineered floors instead of carpet for a more upscale look. New paint can give every room a clean, updated, and stylish new look, whether you are opting for neutrals or a bold pop of color. For textural interest, adding shiplap or wainscoting can provide a great contrast and give some visual interest to your spaces.
A Home Renovation Contractor Can Finish Your Basement
With so many homeowners spending more time in their homes since the start of the pandemic, everyone is looking to maximize and improve their living spaces. Finishing your basement is an amazing way to add more usable space without making any major structural changes to your home. A good home renovation contractor can balance your need for functionality and utility and create a basement space that works for you and your family. A contractor can help design a space that provides a place for a home office, playroom, exercise area, or entertaining space. Hiring a reliable, local home improvement contractor means you'll have an expert with the right experience and knowledge to ensure that any problems that arise can be handled efficiently and properly.
Using your tax refund to upgrade some interior spaces is a great investment in your family's enjoyment and comfort. With so many of us spending more time at home, it's a great time to invest in making your home more functional and comfortable.  Using the right home improvement contractor can help guide you through deciding which projects to tackle first, and having someone experienced and licensed to make these updates to your home is well worth the cost.
Originally posted 2022-11-08 17:37:30.