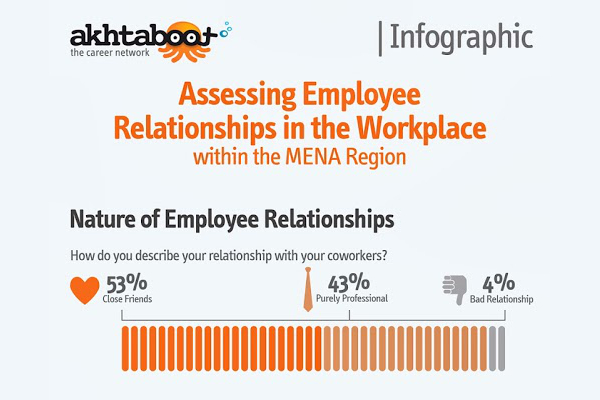 The following messages will help you send a thoughtful "thank you" message to your coworker and strengthen your working relationship.
1. Thank you for everything you do. Your kind assistance has been an inspiration to me, and I feel fortunate to have a coworker like you.
2. Thank you for always being around to listen to the challenges that I have in my job. I don't know what I would do without your sympathetic ear and the sound advice you always manage to come up with. Having a colleague like you has made a difference in my life.
3. I've been thinking about all the support you have been giving me and can't get that Lego movie song out of my head: "Everything is awesome, everything is cool when your part of a team…" You're lucky I don't sing it for you! Anyway, I'm so happy to be your colleague. Thanks a lot.
4. Thanks for stopping by my office to check in on me. It means a lot that you notice when I am not myself, and feels really good to have a friend at the office. Thank you.
5. I would like you to know how much I have appreciated your support. I think we complement each other well when it comes to our individual knowledge and expertise, and I hope that we can continue to work together as a successful team for a long time to come.
6. Thank you for helping out in the office while I was away. I had peace of mind knowing that you would be there to deal with the multitude of daily challenges and that I would not be returning to chaos. I appreciate what you did and will return the favor someday.
7. Thank you for always keeping my stress levels in check. Your incredible work ethic and mind-blowing organizational skills are a great calming influence and give me the inspiration to succeed within our team. I appreciate everything that you do for me.
8. You made me look good with the boss. It was awesome. The feedback you gave me was dead-on and came across well. [He/she] loved it. Thanks for being such a great coworker. I owe you a beer, maybe even a few. Thank you.
9. I want to express my sincere appreciation for the kindness that you have been showing me in the office each day. Your actions speak for themselves, and I have realized that you are an exceptional person. I want you to know that it doesn't go unnoticed. Thank you.
10. I wanted to thank you for the care and support you have shown to me and others in the team. Your helpfulness makes coming to work an enjoyable experience. It's great to work with you.
11. Thank you so much for your words of wisdom the other day. I have taken note, and at the same time, have realized the importance of supporting and nurturing our fellow colleagues in the workplace. Thank you for being a great colleague.
12. I wish to thank you all for the support you give me. It has been a difficult time in my life, but knowing that you were there for me, taking charge and getting the job done, has helped me through. What would I have done without your kindness? Thank you.
13. Can we please coordinate our days off? When I work without you, my day seems much longer and I'm sure my productivity slips. We are such a strong team, so please accept my thanks for your constant support and inspiration.
14. I just need you to know that you are a great colleague. I mean great. I've previously experienced the full range of colleagues, from substandard to adequate, so I know what I am talking about. You're certainly better than that. So, to me, that means you're great. Thank you for being the great person you are.
15. I want to thank you for rescuing me in my time of need. I know you had enough work on your plate, but you stepped in and helped me get the job done, professionally and on time. Thank you, and please be sure to let me know when I can return the favor.
16. Thank you for being the most thoughtful colleague I could ask for. You always seem to sense when I need to stay focused, and when I need some advice. Thank you. We make a great team.
17. Thank you for backing me up at the meeting. I think we made our point quite well, thanks to you. Two heads are better than one, and I hope we can work together again soon.
18. Thank you for always sharing your knowledge and expertise. It's so refreshing to have a colleague who helps others, and who contributes to the development of [his/her] coworkers. You are a real asset to our work, and I wanted to thank you for everything you do.
19. Thank you for always being such a tremendous help around the office. It's good to know that when one of us is under pressure, you are always there to lend a helping hand, regardless of your workload. Your continued support is much appreciated.
20. Thank you for helping me reach my latest goal. Your support has been invaluable, and it is so gratifying to know that you are looking out for me. I want to remind you that I'm always here for you too, and will return the favor anytime.
21. I feel very lucky to have you as a coworker. It is great working with you, and personally, I have learned so much. Thank you.
22. I want to thank you for always being so calm when everything around us seems to be falling apart. I don't know how you manage it, but I think it is this quality, among others, that makes you such a pleasure to work with.
23. Thank you for helping me in the office. I was under a great deal of pressure at the time and cannot imagine what I would have done without your thoughtfulness. You truly are a great person to have around.
24. I just wanted to say thank you for working so incredibly hard. It gives me great peace of mind to know that your part of the [job/project] will always be done with excellence. I hope the boss knows how lucky [he/she] is to have you. It makes all your coworkers' jobs so much easier to have the support of such a hard-working person like you. Thank you for all that you do.
25. I just wanted to say that you make my job easier with your incredible aptitude, dependability, and commitment to hard work. You are an inspiration, and I am lucky to work with you.
26. I am so grateful to have you as my colleague. Your daily support has not gone unnoticed, and I wanted to make sure you know what a difference you make to my working day.
27. Thank you for always being there for me when I need help. Your unselfish attitude towards helping colleagues out in times of extreme pressure shows what a thoughtful person you are. I believe you are an example to the rest of our coworkers and me. Thank you.
28. Thank you for sharing your expertise with me and helping to achieve a successful outcome. I enjoyed working with you and hope that we have the opportunity to work together again.
29. Thank you for being the [king/queen] of multi-tasking. The way you have tackled this project has been enviable, and there is no doubt you helped us meet our deadline on time. I am so grateful to have such a fantastic coworker.
30. I am genuinely appreciative of your consistent and dependable nature and the fact that I know we will get things done together, no matter how difficult. I am fortunate to be able to work with someone like you.
31. I enjoyed working with you on the [job/project/task]. I admire your work ethic and how you got the job done, regardless of constraints. I hope that we will have the chance to work together again.
32. I wanted to thank you for covering for me the other day. It's great to have such a supportive colleague, and I hope to repay the favor someday. Thanks so much.
33. I would like you to know how much I value you as a colleague. You are loyal and trustworthy, and frankly, I can't think of two better qualities to have in a colleague. I hope that we get to continue to work as a team for a long time.
34. Thank you for taking my side and backing me up in the meeting the other day. I know you feel strongly about the subject like I do, and I don't think I would have managed to get the point across as well without your input. Let's hope something good comes from our efforts.
35. OMG. Who would have guessed what an awesome coworker you would turn out to be? You bailed me out, and I owe you. Thanks for being such a remarkable colleague.
36. Thank you for being an impressive source of knowledge. I had no idea that completing this task would be so easy for you, and I am grateful to have your expert guidance on this [issue/work].
37. Thank you for the little things that you do every day, which make a difference to all of us in the office. Without your thoughtfulness, things wouldn't run as smoothly as they do. I think I speak on behalf of everyone when I say that we appreciate it.
38. It's colleagues like you that make this company a great place to work. Thank you so much for the positive energy that you bring to work every day. You are a real inspiration to me and everyone who works with you.
39. Thank you for always making an impact. Your laser-focus and upbeat energy spill over onto me and help keep me going when work is challenging. It is great working with you.
40. There is no one quite like you, and I mean that as a big compliment. You are an exceptional coworker. Thanks for all you do!
41. You truly are a gem. I have never met anyone quite as dynamic and energetic as you are, and I really appreciate being able to work together to get the work done on time. Thank you.
42. To my favorite coworker, thank you for being a remarkable human being. You brighten every workday with your positive energy, enthusiasm, and of course, your sense of humor. It's not that common in the workplace to spend your entire day smiling, but this is what you do for me. Thank you.
43. I am reaching out to say how happy I was about what we all achieved the other day. The work we produced was fantastic, and it was actually even fun working together as a team. Look forward to doing it again.
44. You're a legend. The unsung hero of our team. No doubt about it, without your support, I would never have got that data together. Thanks for helping me out.
45. Thanks for your humor earlier and for brightening an otherwise challenging day. Now, if you could just bottle some of that so I can take it home with me, that would be even better!
46. The examples you shared with me were really helpful. I will always be grateful for the help you have given me while I am learning the job. Thank you.
47. I am really thankful to have worked with you on this [job/project/task]. We had a lot of work to get done in a short amount of time, and you really pulled your weight. Hope we get to work together again soon.
48. I am forever grateful for your help. Your organization skills are first-class and have made such a positive impact on this [job/task/project]. Knowing I can rely on you means so much to me, so please accept my sincere thanks.
49. Now that we've turned in [our report/final product], I've finally had a chance to breathe and was thinking about how great it was to work with you on this [report/product/project/job]. I think it really turned out well, and I didn't want to get too busy and forget to tell you. So thanks for being a great colleague!
50. You are the best and you really deserve the success that is now coming to you. Thank you for always being a supportive coworker and friendly ear when I need to talk.
51. Your daily advice has encouraged me and it is a pleasure to work with you. I admire how you seem to meet deadlines with such ease, and always with such a positive attitude. You are a first-rate coworker and I hope you know you are valued.
52. The dedication and effort you have shown to your teammates in recent months has been exceptional. I just know they are going to recognize that further up the chain, and you deserve it . Congratulations and thank you from me as your coworker.
53. Your knowledge and expertise has shone through on this project. It is such a good skill to be able to translate such a complex task into manageable goals. Thank you for your patience and ongoing support.
54. Just to say thank you so much for all the work you put in recently. You are a really great colleague and I just wanted to acknowledge that. It's been great working with you. Well done.
55. They say that "cometh the hour, cometh the man" or woman. It's no exaggeration to say that you turned up just in time to meet the moment. Without your hard work and sheer effort, I would never have made the deadline. Thank you, and I hope that you can get something of a break in the coming period. You deserve it.
56. Hey, you've smashed it again. What a fantastic result. You should know that while we all appreciate you, there is a feeling that you might start to make the rest of us look slightly average. Perhaps you could take a vacation and give the rest of us a chance. But make sure we can contact you while you're off. On second thought, don't go anywhere. We need you right here!
57. Your recent achievements have been outstanding and I wanted to let you know how grateful I am that we get to work together. You are a great source of knowledge and I really appreciate the positivity you bring to the team. Thank you.
58. As a grateful coworker, I just had to email and say how much I enjoyed working with you on the last project. I'd always heard good things about your approach and now I know why. Your professional and level approach is impressive, and I think there is much that I can take away from working with you. Thank you for your support and guidance. I hope we can work again together in the future.
59. I really appreciated your input at the team meeting. It is vital for successful team dynamics that everyone's voice is heard, so thank you for speaking up. Your question broke the ice and made all of us feel more comfortable.
60. I wanted to thank you for being such an outstanding colleague. Whenever there is a problem, you have been there, offering your measured and thoughtful support. You have been great to work with. I hope you know how much we all enjoy working with you.
61. Thank you so much for helping me get through my workload. I am not especially comfortable with asking for help so it was really appreciated that you noticed I was overwhelmed and offered to help. Thank you again.
62. Thank you for being an exceptional colleague. Your contribution to our team is outstanding and I want to you know what a positive difference you make to my working day. Finding this level of trust and support is rare, and I hope you know I appreciate you.
63. Please accept this note of thanks for being an awesome coworker. It means so much to me that I can rely on you for help at a moment's notice. Thank you for being there for me.
64. Thanks for the great teamwork on our last [job/project]. It was fantastic and I really enjoy working with you.
65. Thank you for taking the time to explain what needed to be done. Your explanation was really easy to follow and helped me clearly understand the [task/job] at hand.
66. Thanks for pitching in and helping me get the work done. Your attention to detail was really helpful in creating a high-quality work product. I hope you are as happy with the results as I am.
67. Thank you for being a great person to work with. It is amazing to see you so calmly plow through your pile of work. You are a master of the to-do list and an inspiration to me. Thank you.
68. There was a backlog of work to get done, and I want you to know I am really thankful that you stepped up and helped get it done. If it weren't for your initiative, we would still be dealing with the problem. Thank you!
69. Thank you for the professional courtesy you have shown to me. It is critical to have trust and rapport with your colleagues, and I really appreciate the opportunity to strengthen our working relationship.
70. Thank you for being such a friendly person in the office. Your happiness is infectious and just what I need. Thank you!
Best Quotes for Thank You Messages for Coworkers
"Alone we can do so little, together we can do so much."
Helen Keller
"Example is not the main thing in influencing others. It's the only thing."
Albert Schweitzer
"The team with the best players wins."
Jack Welch
"To find joy in work is to discover the fountain of youth."
Pearl S. Buck
"Success is best when it's shared."
Howard Schultz
"I am who I am today because of the choices I made yesterday."
Eleanor Roosevelt
"There is no traffic jam along the extra mile."
Roger Staubach
"It is literally true that you can succeed best and quickest by helping others to succeed."
Napoleon Hill
"Work hard, have fun, make history."
Jeff Bezos
"Coming together is a beginning. Keeping together is progress. Working together is success."
Henry Ford
"Satisfaction lies in the effort, not in the attainment, full effort is full victory."
Mahatma Gandhi
"Things may come to those who wait, but only the things left by those who hustle."
Abraham Lincoln
"The price of success is hard work, dedication to the job at hand, and the determination that whether we win or lose, we have applied the best of ourselves to the task at hand."
Vince Lombardi
"The man who moves a mountain begins by carrying away small stones."
Confucius
"There are no shortcuts to any place worth going."
Beverly Sills
"The ultimate measure of a man is not where he stands in moments of comfort and convenience, but where he stands at times of challenge and controversy."
Dr. Martin Luther King, Jr.
"Concentrate all your thoughts upon the work at hand. The sun's rays do not burn until brought to a focus."
Alexander Graham Bell
"Doing the best at this moment puts you in the best place for the next moment."
Oprah Winfrey
"It's a funny thing about life; if you refuse to accept anything but the best, you very often get it."
W. Somerset Maugham
"The power of one man or one woman doing the right thing for the right reason, and at the right time, is the greatest influence in our society."
Jack Kemp
"Far and away the best prize that life offers is the chance to work hard at work worth doing."
Theodore Roosevelt
"Happiness is the real sense of fulfillment that comes from hard work."
Joseph Barbara
"Never lose sight of the fact that the most important yardstick of your success will be how you treat people – your family, friends, and coworkers, and even strangers you meet along the way."
Barbara Bush
"Excellence – moral, ethical, personal excellence – is worth whatever it costs."
Charles Swindoll
"The successful warrior is the average man, with laser-like focus."
Bruce Lee
"Individual commitment to a group effort–that is what makes a team work, a company work, a society work, a civilization work."
Vince Lombardi
"Talent wins games, but teamwork and intelligence win championships."
Michael Jordan
"The future depends on what you do today."
Mahatma Gandhi
"People rarely succeed unless they have fun in what they are doing."
Dale Carnegie
"Teamwork is the ability to work together toward a common vision. The ability to direct individual accomplishments toward organizational objectives. It is the fuel that allows common people to attain uncommon results."
Andrew Carnegie
"If I were asked to give what I consider the most useful bit of advice for all humanity it would be this: Expect trouble as an inevitable part of life and when it comes, hold your head high, look it squarely in the eye and say, 'I will be bigger than you. You cannot defeat me.'"
Ann Landers
Employees that have positive relationships with their coworkers gain a boost in their performance by more than 80%. Over 90% of employees prefer to work in a team with others. The following infographic provides the statistics and facts to workplace engagement and the benefits of relationships among workers.

Here our most popular
message posts
that cover just about every occassion.
Originally posted 2022-10-20 16:38:25.