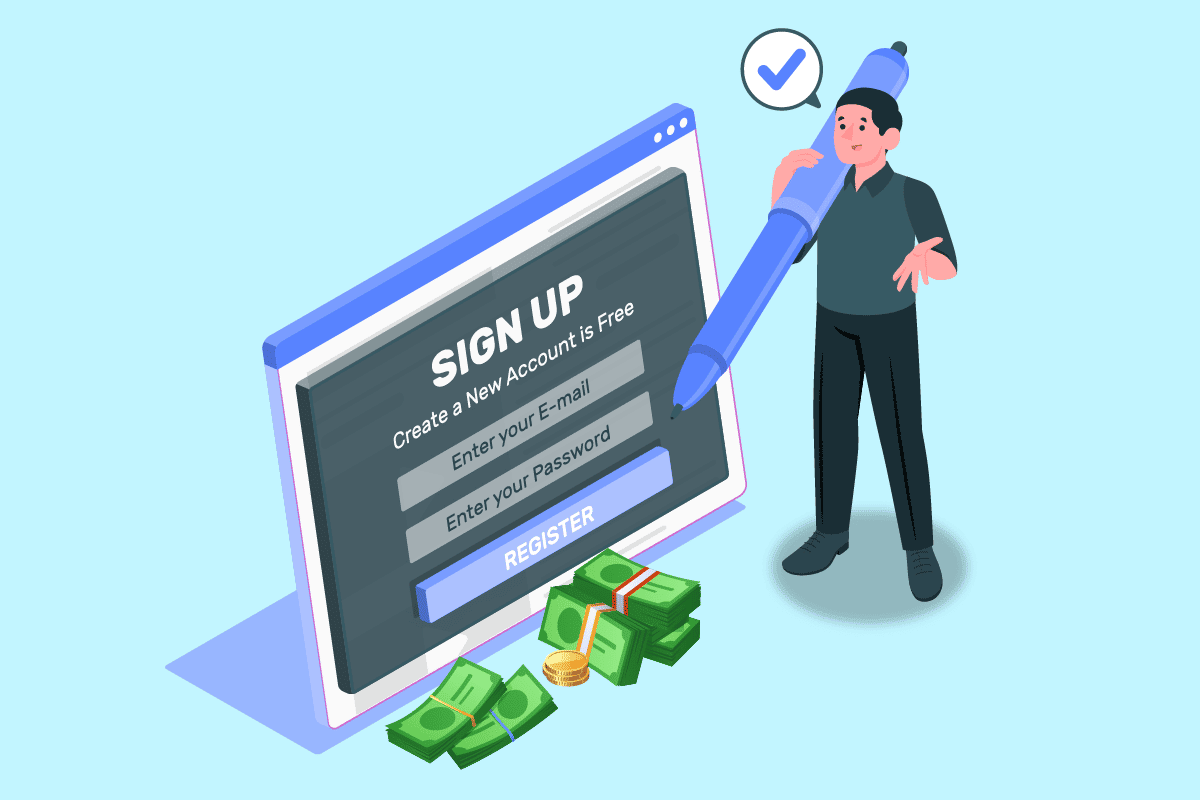 Looking for options to earn money sitting at home without making much effort? Well, it might seem impossible to find such a job or methods to make money. But, the truth is that you can earn a good amount of money without doing much using the internet. They are many companies that pay a sign-up bonus if you register an account on their site or app. You will be amazed to know that a lot of these companies pay sign-up bonuses of $100 or more. In this article, we will cover sign-up bonuses that you can claim today.
24 Sign-Up Bonuses to Earn Free Money
Sign-up bonuses are one of the easiest ways to earn money. All you need to do is sign-up with a company through their app or website and make an account. In return, they pay you a welcome bonus. Companies offer a welcome bonus to attract more customers and adding a monetary incentive does exactly that. Customers get free money while companies get more registered users, it is a win-win situation. Let us get started with our list.
1. SoFi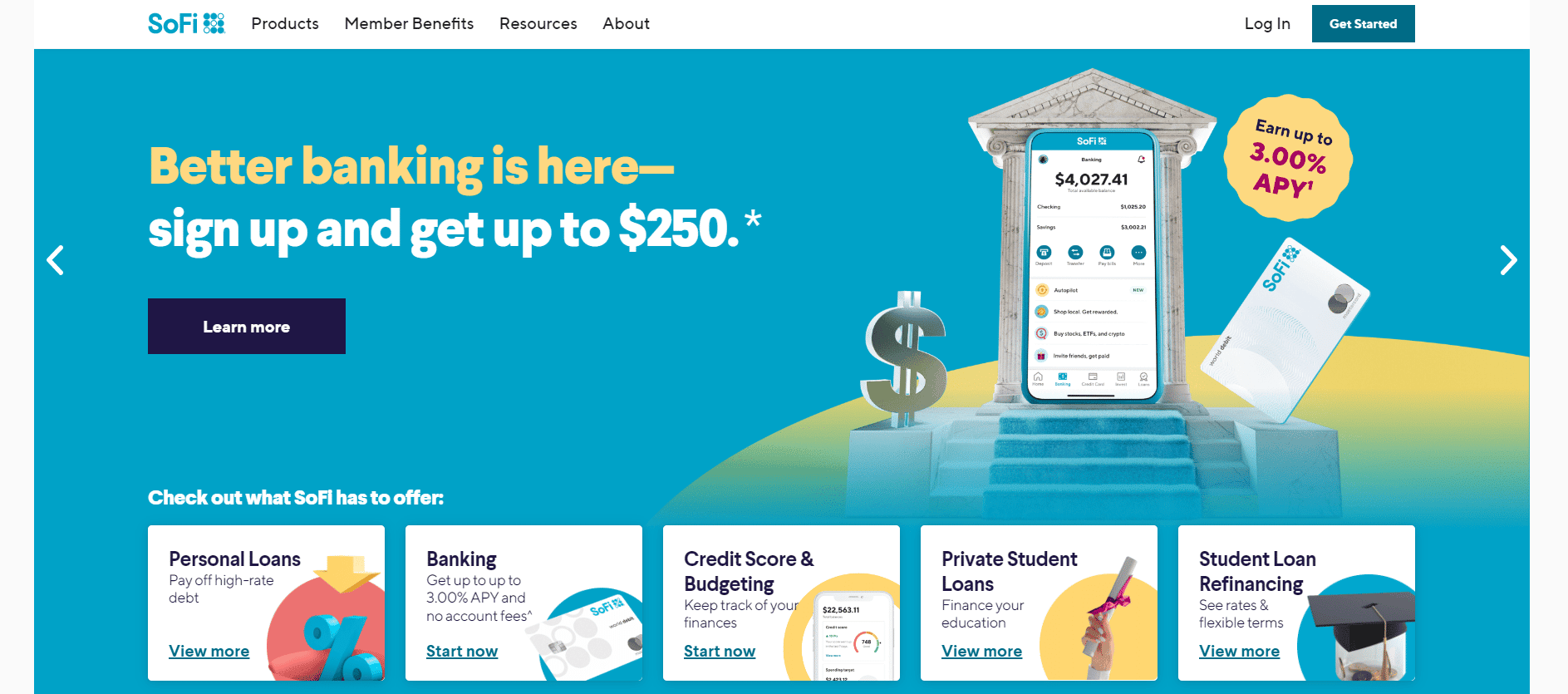 It is a banking app that facilitates its users to get the advantages of both a checking and savings account. So, let's talk business; that is the signing bonus it offers. If you just sign up with them, you get $10, but if you open a checking or savings account with them, you get $300 within two weeks of qualification, which is pretty huge.
Furthermore, they also pay $100 for trading crypto, student loan refinancing or if you open a line of credit. Thus, if you are looking to open a savings or check account, then opt for SoFi and get $300 credited to your account as a welcome bonus.
2. TradeStation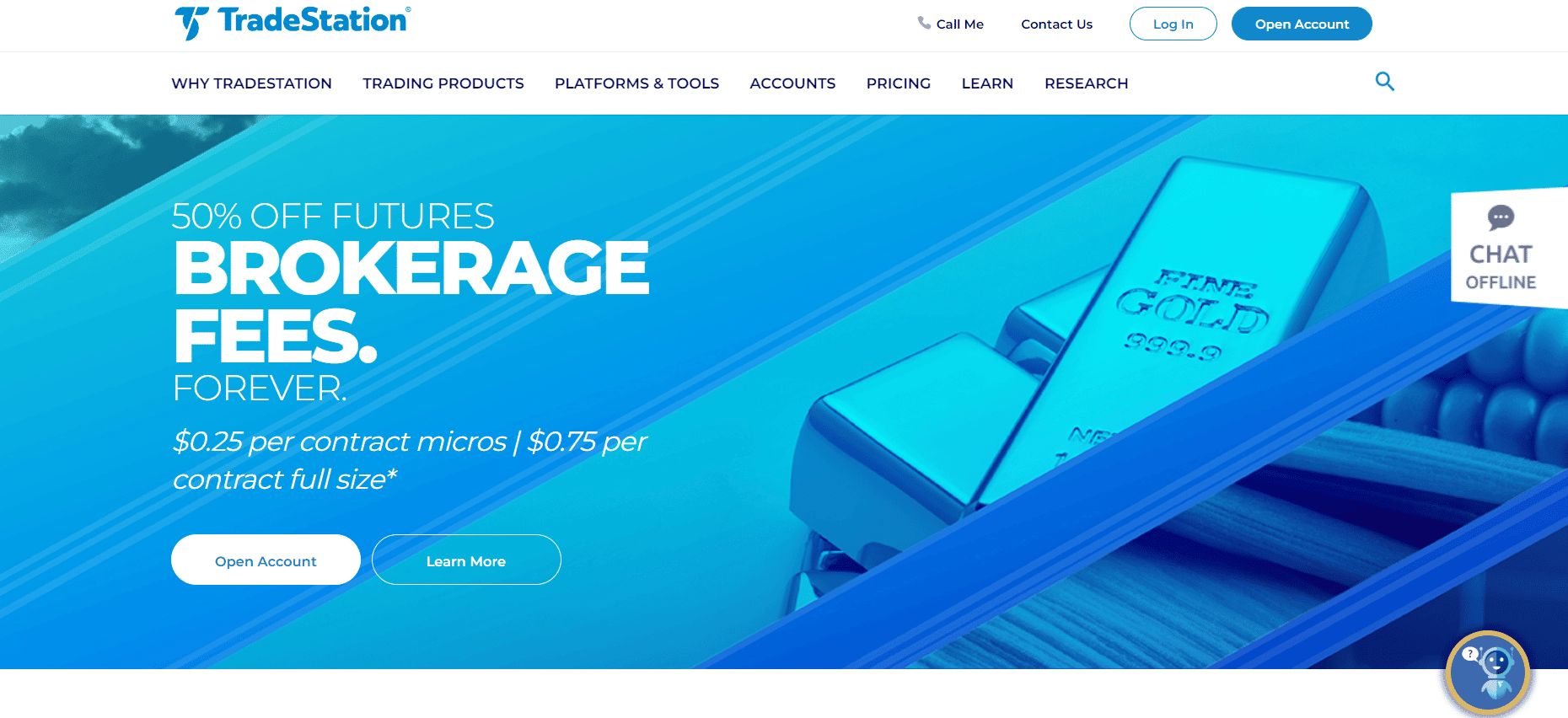 This platform supports cryptocurrencies; therefore, you can buy Bitcoin, Ethereum or other crypto coins from this platform. They pay their new users a $10 sign-up bonus as soon as their account gets approved.
Another amazing bonus that they offer to its users is that if you deposit $5000 in the TradeStation account, you get a $200 bonus from them. This scheme goes on such as for $10000, you get $500, for $100000, you get $1000 and so on. So, if you frequently trade on crypto, choosing this platform can be a win-win situation for you.
3. Fundrise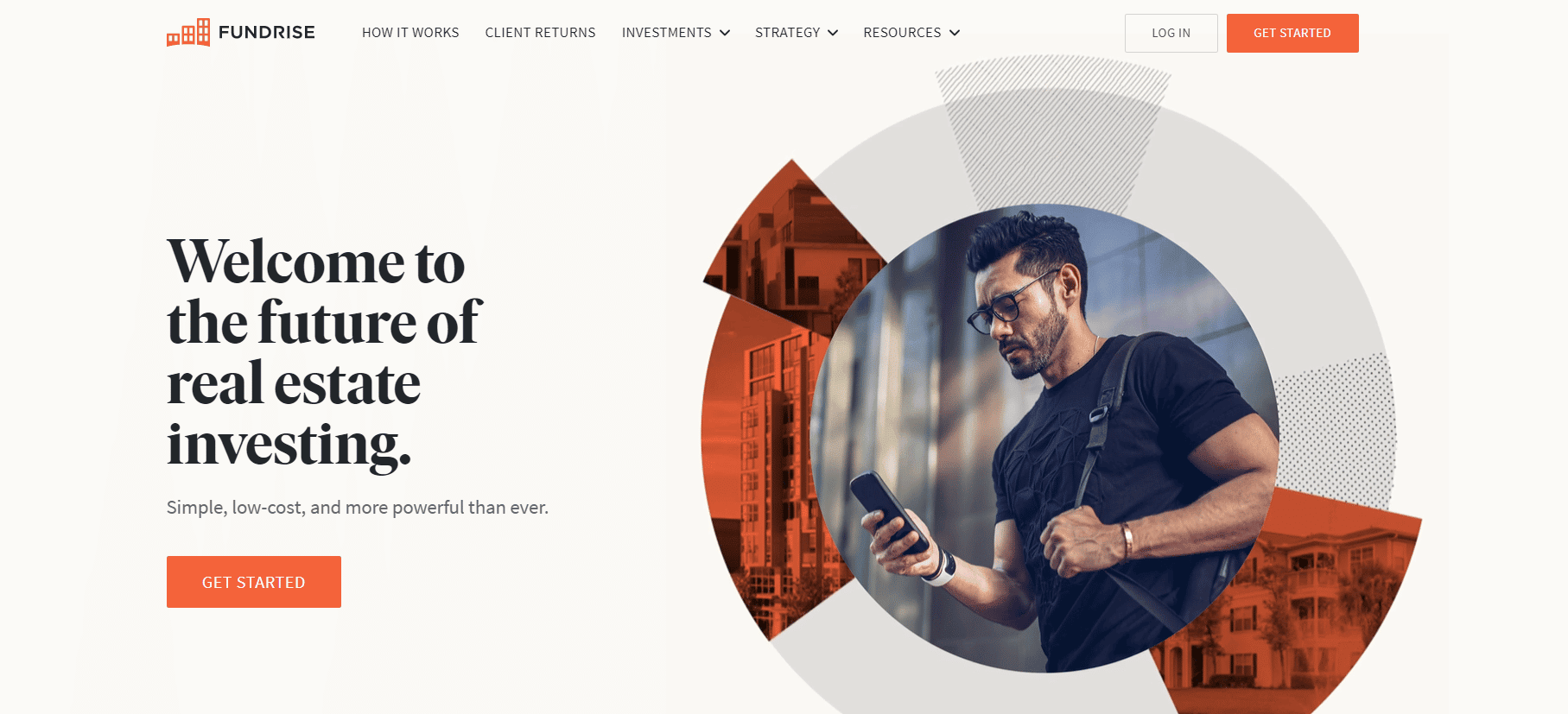 It is a well-known crowdsourced real estate platform that pays you a $10 bonus once you invest $10 with them. It is one of the first real estate apps that have designed a simple and economical way for anyone to invest in the real estate industry to get a good return.
The best part is that it is compatible with Android, iOS and desktops as well. Moreover, they enable the users to invest as little as $10 into the real estate industry; you can choose your risk profile and if you prefer cash flow or growth potential. Overall, it is a great app that is easy to use and pays a $10 welcome bonus.
4. Fetch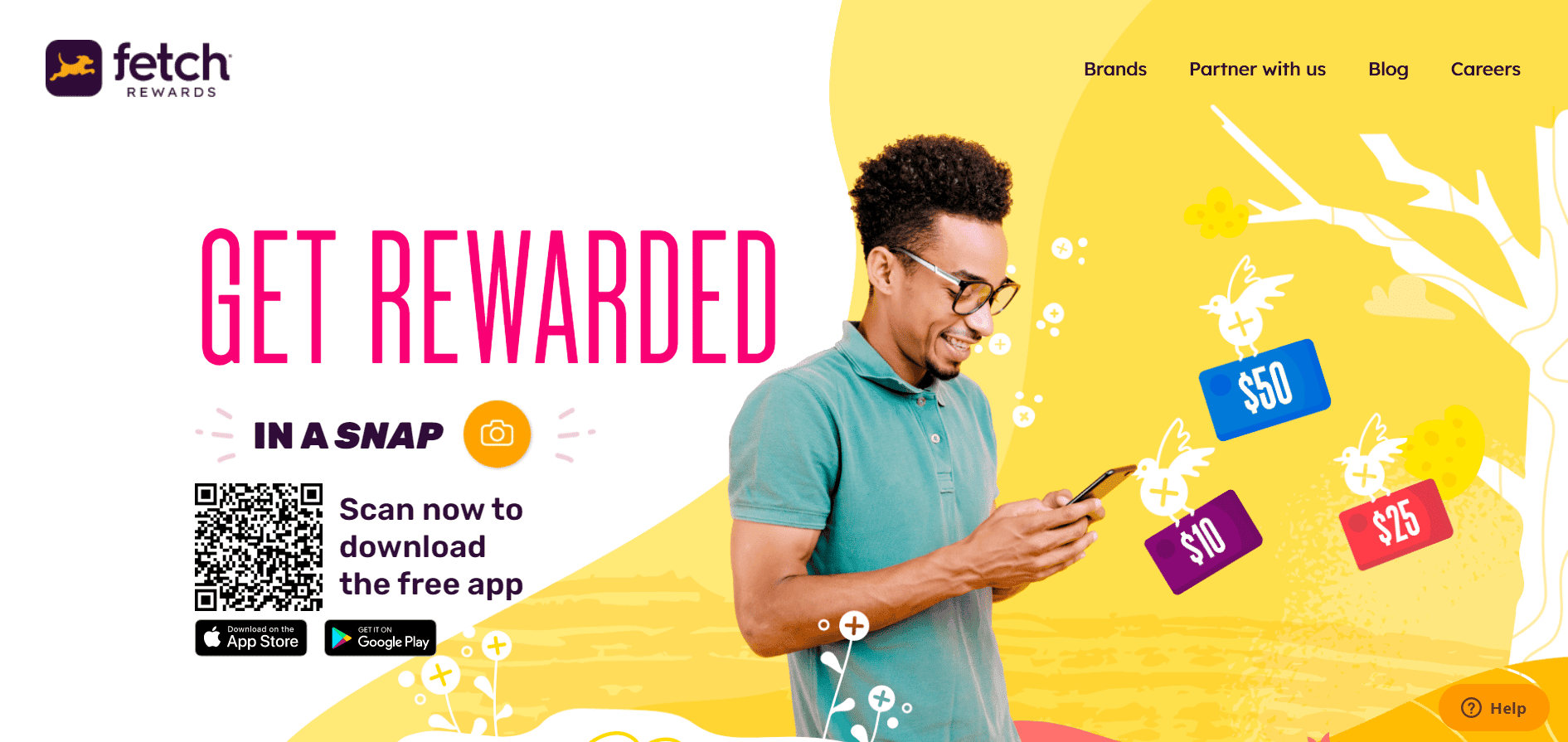 It is a mobile-saving and gift card earning app where you get paid for buying items you were going to buy anyway. So, all you need to do is just take pictures of the receipts of the purchase you make and get rewards. This app is very user-friendly; as soon as you take a picture of the receipt, the app will scan it and see if it matches any offer.
Even if the item you purchased does not have any offer, you will still get some bonus points just to scan the receipt; pretty cool, isn't it? Therefore, you no more need coupons or discount codes; just shop, scan and save. You get a $2 bonus after scanning the first receipt.
The bonus points you get vary from brand to brand for some products, you can get $5 to $15 cashback, and there are a few products on which you can avail of 100% cashback. They also have a referral program in which you can get $4 if your friends sign up with your referral link.
5. Robinhood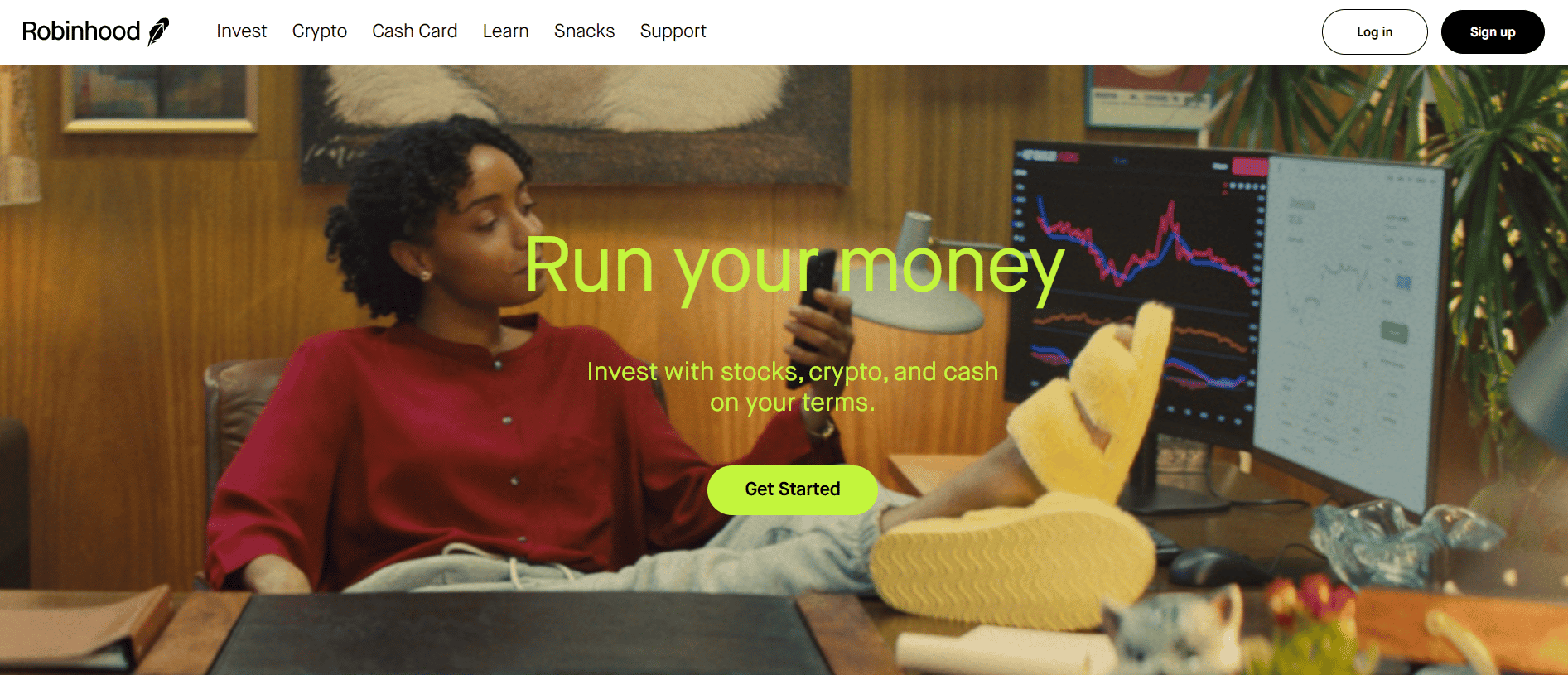 It is a stock trading app with zero transaction fees; you can do the trading in real-time and pay nothing as a transaction fee. All you need to do is sign-up, and they provide the users with free stocks worth $200. You can get even more free stocks if your friends open an account on Robinhood using your link.
You must be thinking, how do they make money? Well, they earn through their premium gold accounts and discounts they get from the exchanges to help complete the transactions. This is the best cash sign-up bonus app, as you can also transfer the funds to your bank account whenever you want.
6. BlockFi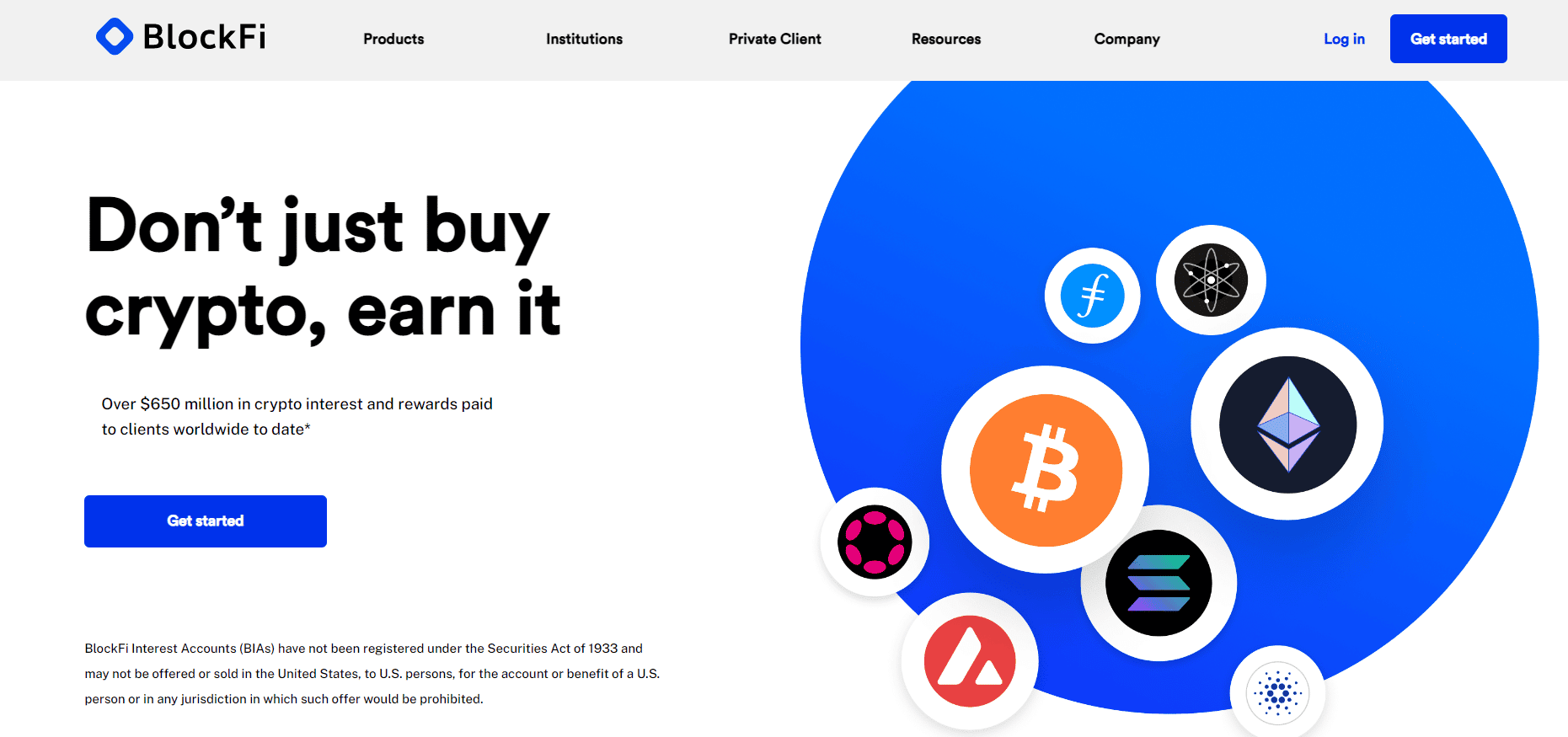 If you want to get into the crypto game, then BlockFi can be a great option. They allow the users to earn interest on their crypto investments plus provide a $250 sign-up bonus. The good part about this platform is that it is very transparent as there are no hidden charges, plus you need not maintain any minimum balance for its interest-earning account.
By opening an account with them, you will be able to make compounding interest in your crypto holdings. So, if you trade in crypto or plan to invest in it, this can be the best app as you get compound interest, a sign-up bonus and enable you to use crypto as collateral security.
7. Aspiration
To earn a sign-up bonus with the Aspiration spend & save account, you can earn cashback rewards. They pay $150 as a welcome bonus just for opening an account with them. So all you ought to do is just spend a minimum of $1000 on purchasing utilities and groceries within 60 days of opening the account, and in return, you will get $150 in your account.
You can also get $200 if you get an Aspiration Plus, but the good part is that spending remains the same. However, there are significant differences between the accounts, such as the cashback, interest rate, which is 5%, unlimited ATM withdrawals and much more.
8. Public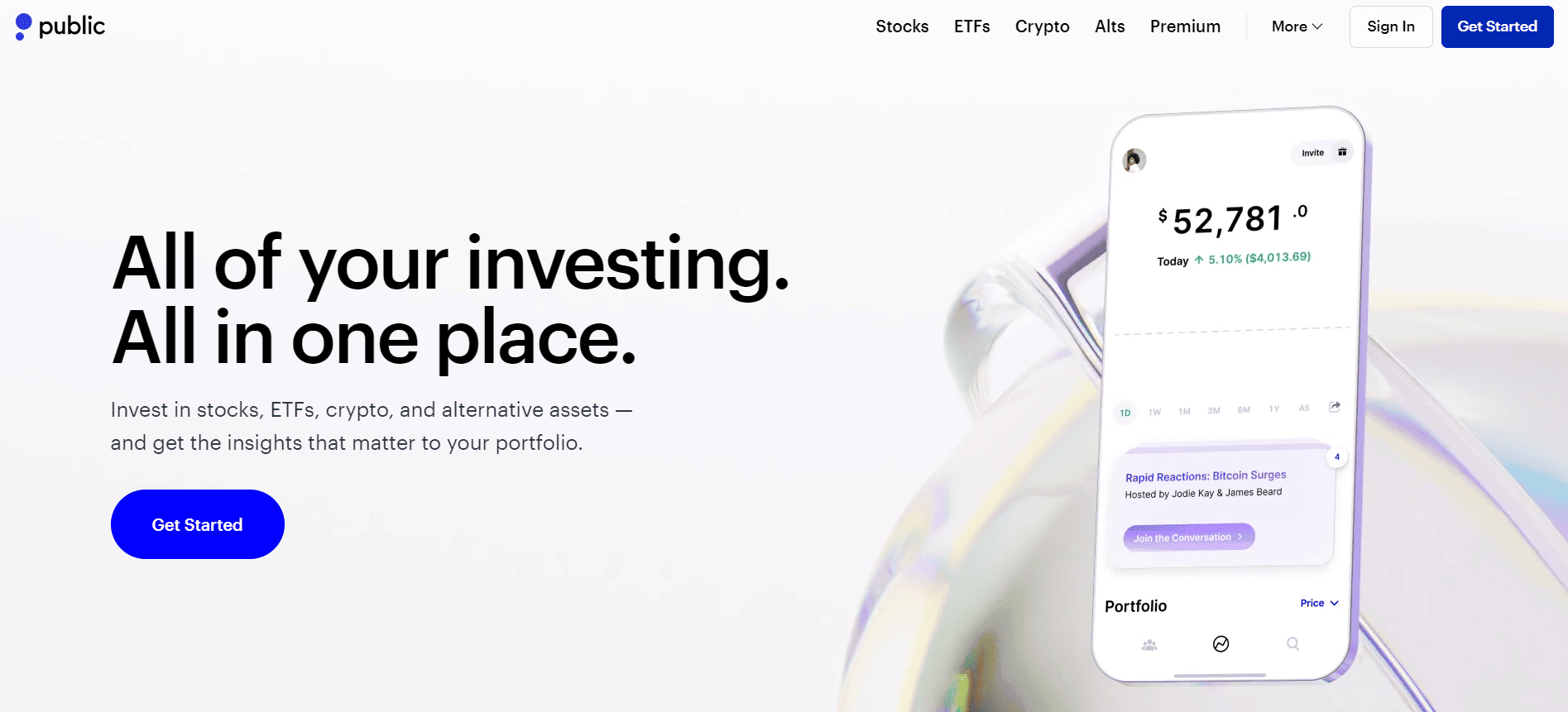 It is a brokerage app that enables users to buy both fractional and whole shares of publicly traded companies without charging any transaction fee. They do not charge any sign-up or registration fee; furthermore, you need not keep any minimum balance in the account.
They pay the sign-up bonus from $3 to $300. To get this amount, sign-up with them and get your account approved. As soon as the account gets approved, there will be options of nine stocks; you can select any as per your choice and based on that, you will get a random amount of that stock ranging from $3 to $300.
As per the reviews, the majority of the people got free stock worth $10. This is a pretty good platform as there are no hidden or convenience charges with the transactions.
9. Acorns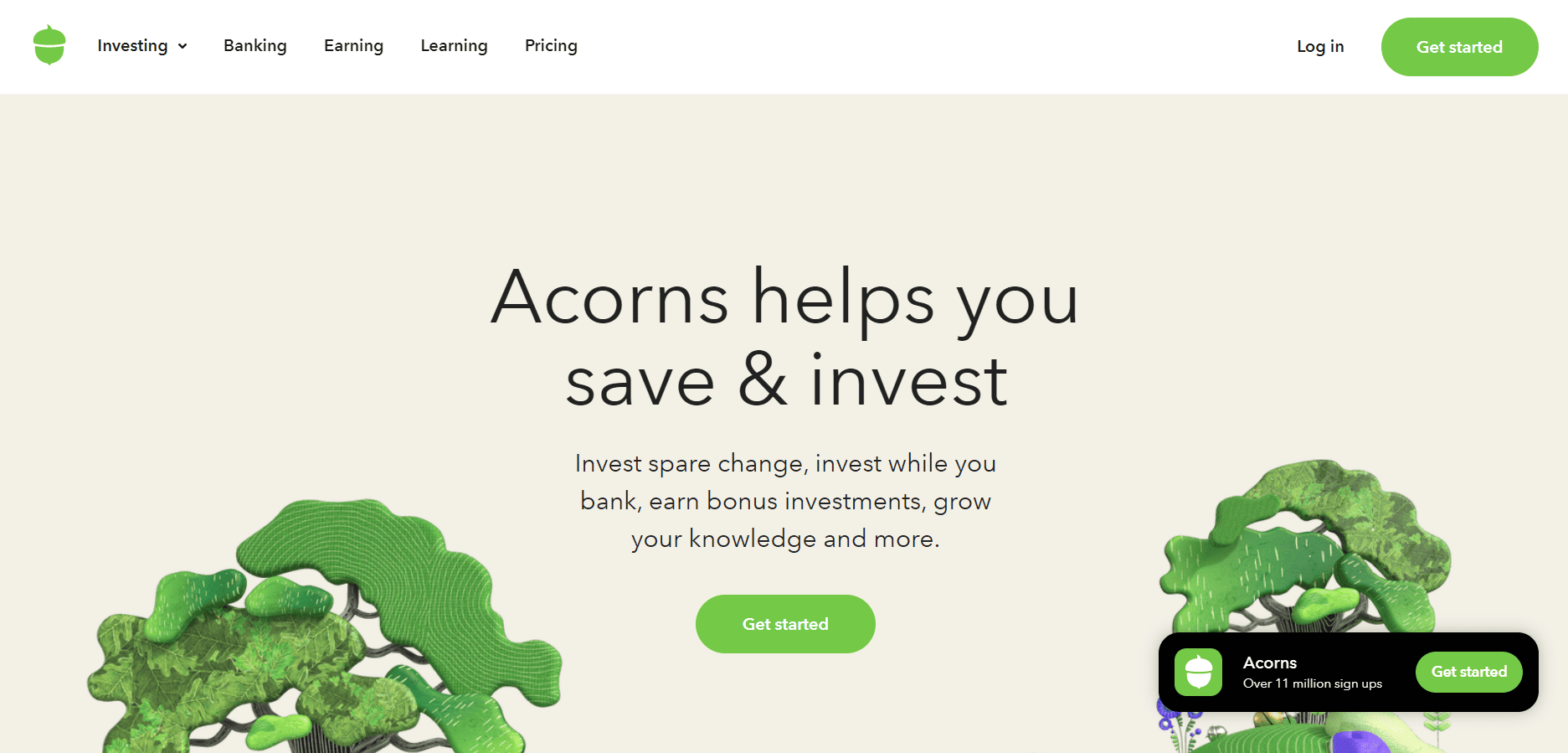 This fantastic app pays its users $5 as a sign-up bonus. It is one of the most well-known micro-savings platforms that automatically lets you turn your spare money into investments. For example, if you spend $2.75 at Barista, it keeps $.25 aside for investment. This amount is invested when it reaches up to $5.
The app is so easy to use and comes with multiple benefits, which is why it has thousands of positive reviews on the app store. However, there is a trick where you can earn a sign-up bonus of $50; want to know?
So, what you need to do is sign up with the well-known app Swagbucks; in its search bar, type Acorns. There you will be able to see an offer where you get $50 if you sign-up through Swagbucks. If you think the app is not beneficial for you, ensure to cancel the account as they have a monthly subscription starting from $1.
10. Ibotta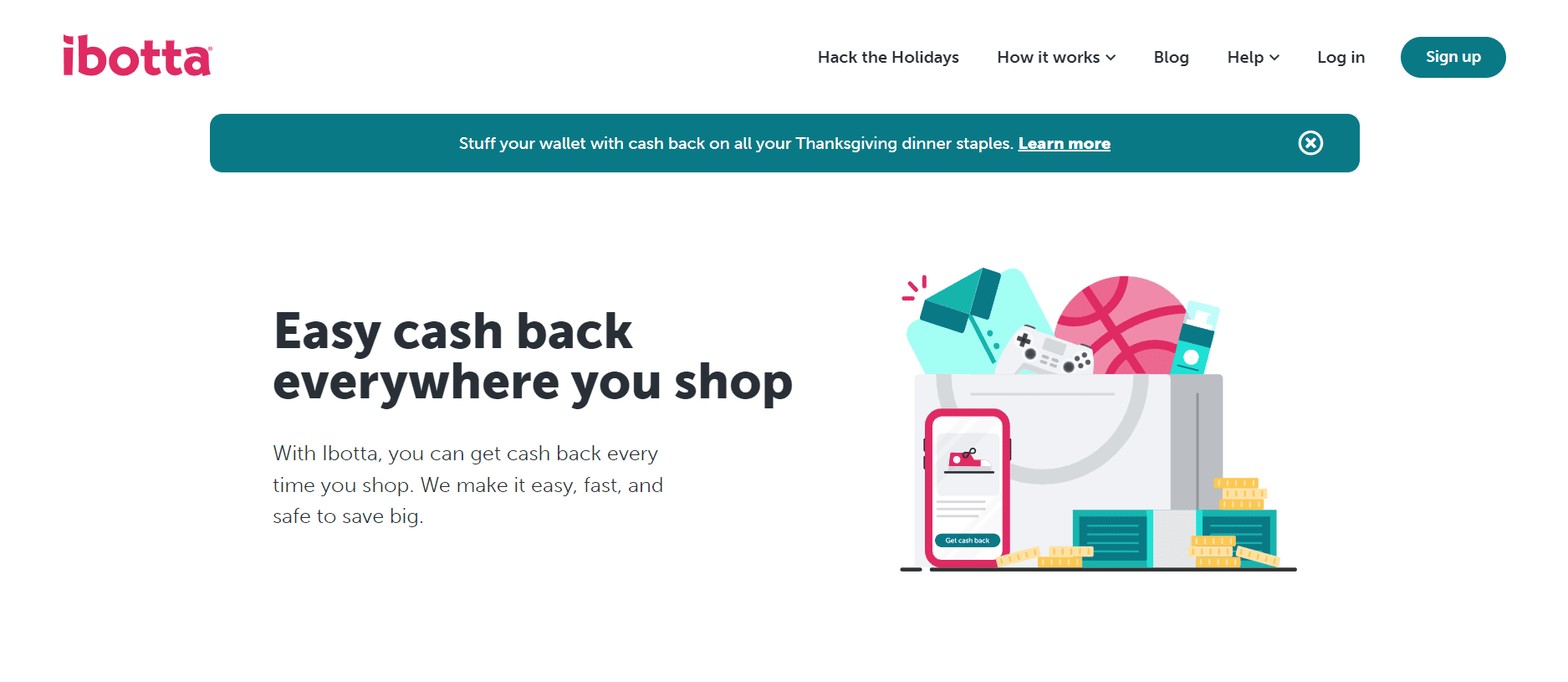 It is an amazing cashback app that can help save you a lot of money on your purchase from various big stores such as Walmart, Target, etc. Initially, this app started as a grocery coupon app; all you had to do was take a picture of the bills, scan the product barcode and make money.
But, as they got a pretty good response, they expanded their services, and now they provide retail and online cashback along with coupons. As soon as you upload your first receipt, they credit a $20 sign-up bonus to the user's account. The best part about this app is that you do not have to purchase branded products to get cashback.
They claim on their website that an Ibotta user can earn $150 on average per year by just scanning receipts. They also have a referral program in which you can earn $10 when your friend downloads the app from your link and scans their first receipt.
11. Cash App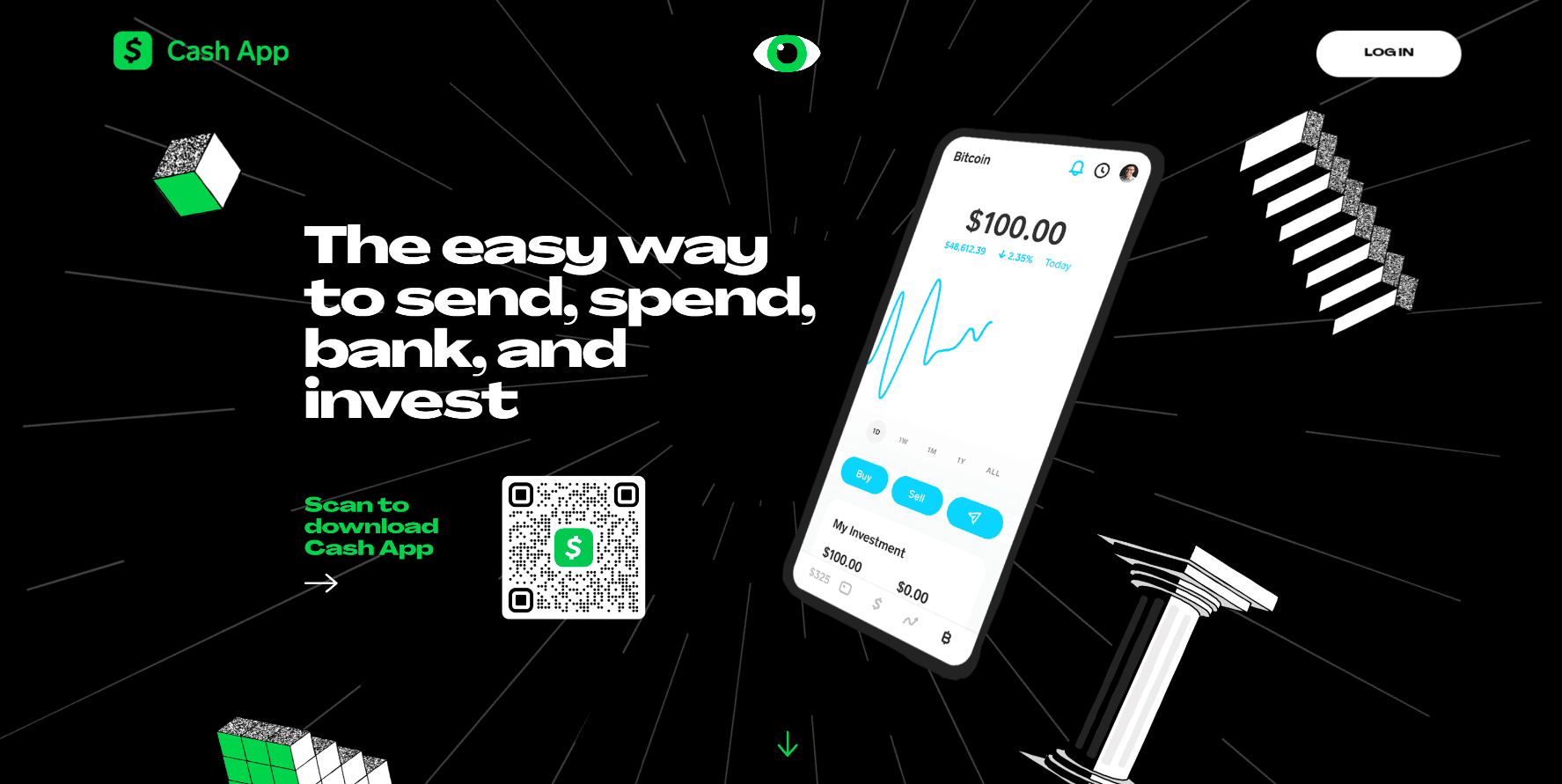 This app pays users a cash sign-up bonus of $5 if they complete a transaction of $5 or more within the first 14 days of downloading the app. You can withdraw the funds to your checking funds as soon as you get the bonus.
This app is a free digital wallet for individuals who need to make frequent transactions or payments. It is an easy way of sending money; the best part is that they charge no transaction fee. This app is super easy to use, and doing a transaction of $5 is no big deal; in return, you get $5 as a welcome bonus.
12. MyPoints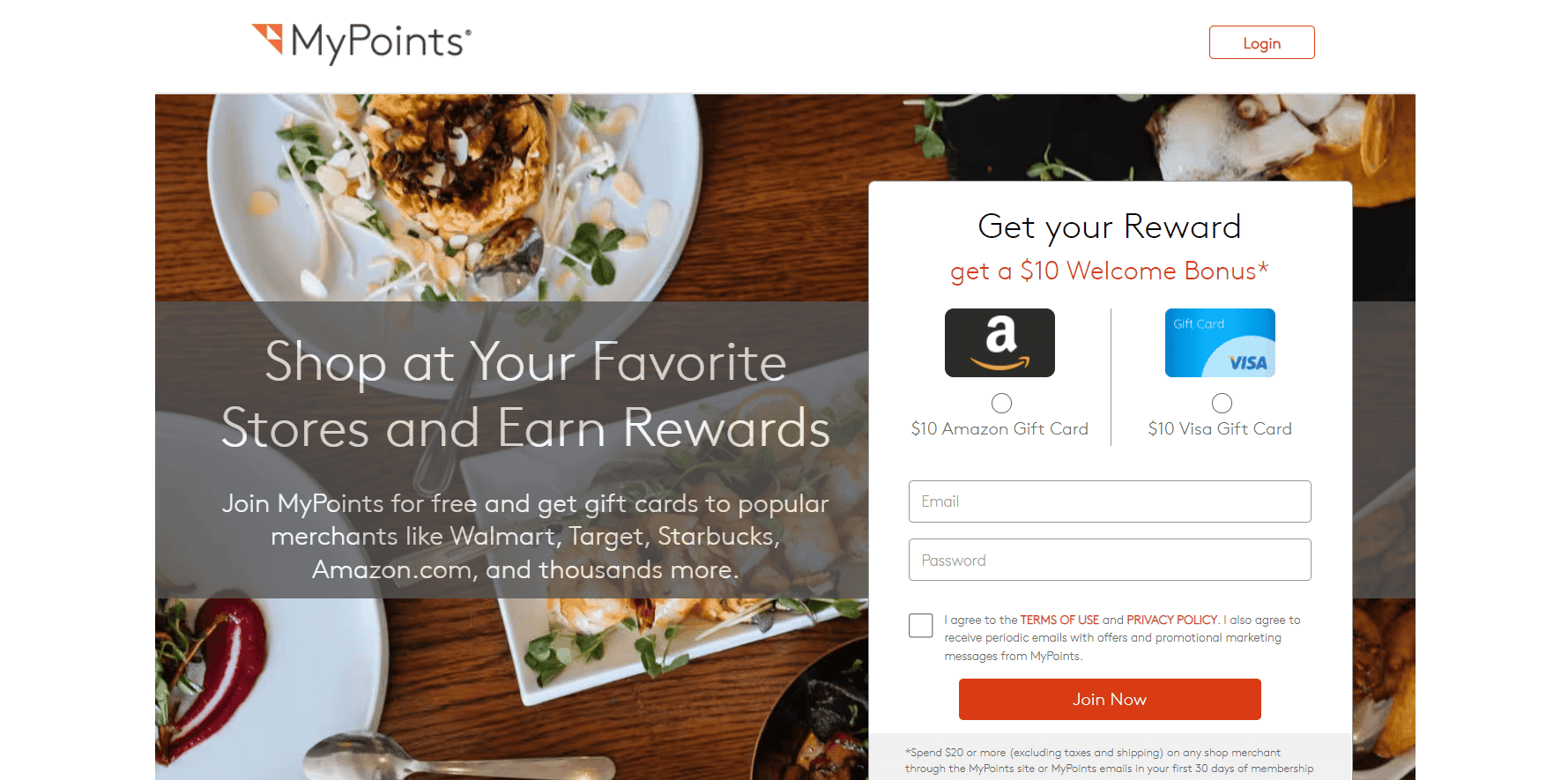 It is an excellent cashback app which credits points to your account whenever you purchase at stores like eBay, Groupon, etc. This app's functionality is similar to Swagbucks and InboxDollars where you get paid to play games, fill out surveys, watch videos, etc.
As soon as you sign-up with them, you will get a sign-up bonus of $10 also, they have partnered with numerous websites to provide you with cashback on your purchases online. Therefore, this site helps you save money on your grocery bills and get a $10 welcome bonus.
This app is 100% legit and fully reliable as it has more than 1.8K positive reviews on the App store. So, if you are looking for ways to make quick money, then this is a must-have app for you.
13. Dosh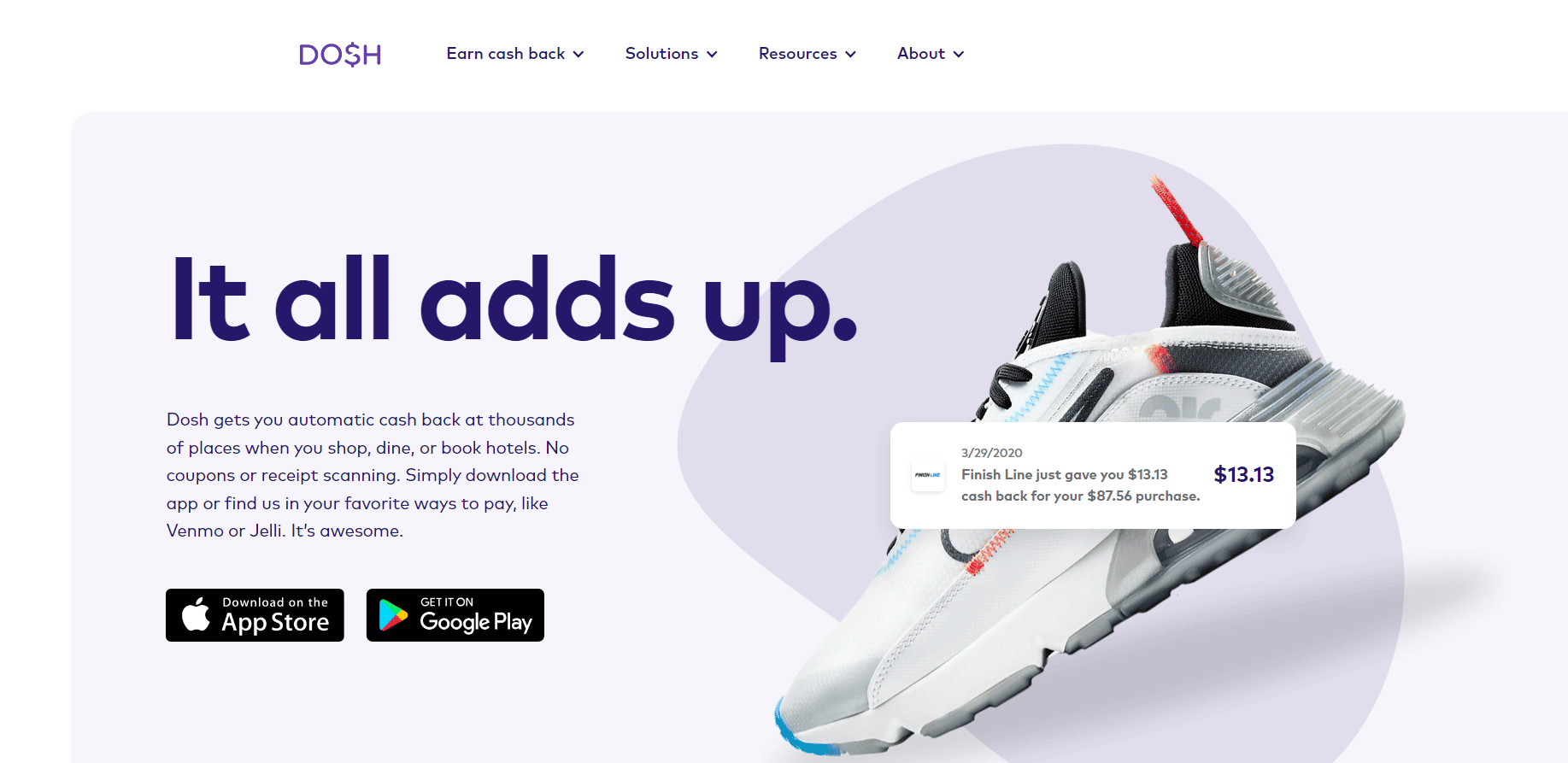 If you want to make easy money, look no further, as this app can help you make money effortlessly, just sitting at home. It is a free cashback app that can help you get cashback on booking hotels, dining out and shopping with over 10,000 brands and merchants globally.
Also, you should know that as you download the app and link your credit card, it will automatically apply cashback to purchases at more than 10,000 stores. The best part is that no receipt scanning is required to get the cashback. They pay a sign-up bonus of $1 after you link your credit or debit card to the app.
14. Rakuten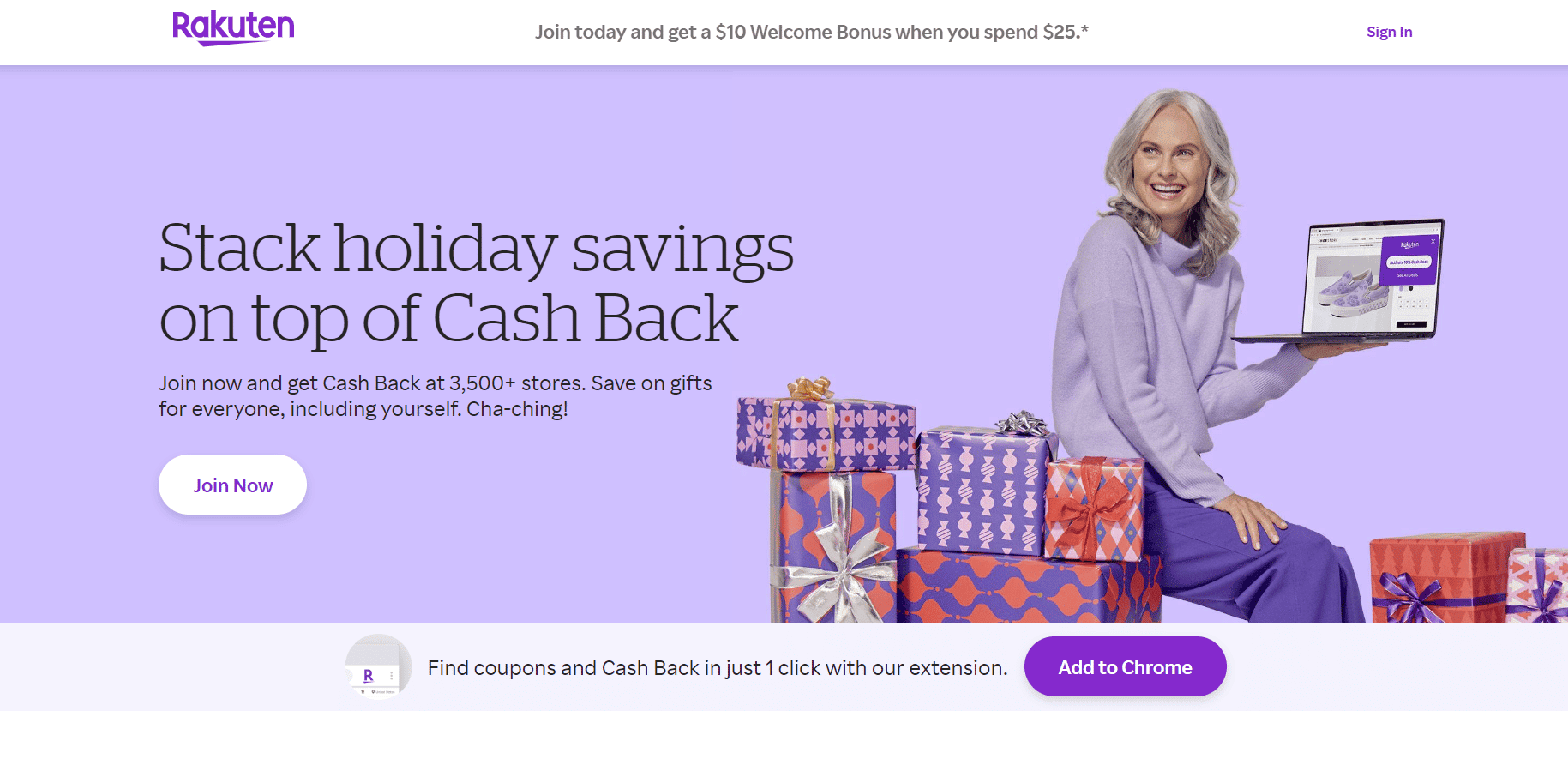 It is one of the top cashback sites that pay a $10 welcome bonus to its employees. To avail this bonus, sign-up with them using your email address. After that, you need to make a purchase of $30 within the first 90 days to get this welcome bonus credited to your account.
Rakuten is a shopping portal that also offers discounts on your purchase, so you can shop with them and save money along with getting a welcome bonus. You can save money with more than 2000 stores if you shop with them.
You will be amazed to know that you can get around 1 to 10% cashback on purchasing big brands like Amazon, Lowe's, Target, etc. In fact, you can also earn additional money by referring it to your friends, so if they download the app from your link and make their $30 purchase, you will also get $30.
15. Drop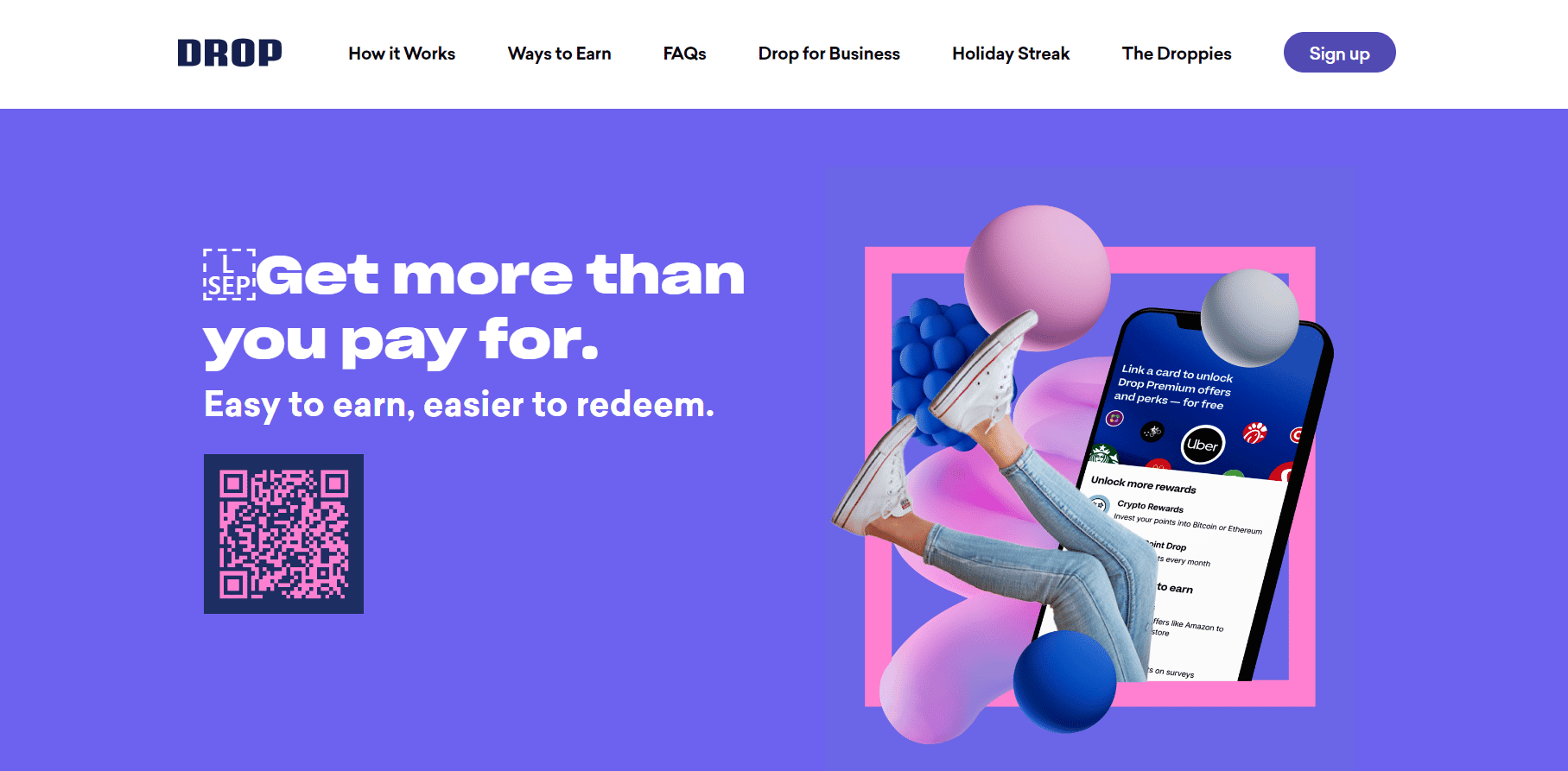 This app enables users to track purchases if they link their credit or debit card to it. After that, it automatically adds points to your Drop account if you spend at particular merchants you pick from their list. You can redeem these points for gift cards from various brands, such as Amazon, JC Penny, Dunkin Donuts, etc.
Another advantage is that you get a $5 bonus when you link your first card with them. A lot of people like this app because, through this platform, they can make money and get discounts without making any effort. You just need to link your card, do shopping as usual and get discounts.
You can also make money by playing games and watching videos on Drop. Also, they have a referral program in which you get 5000 points if your friends download the app and link their cards.
16. Shopkick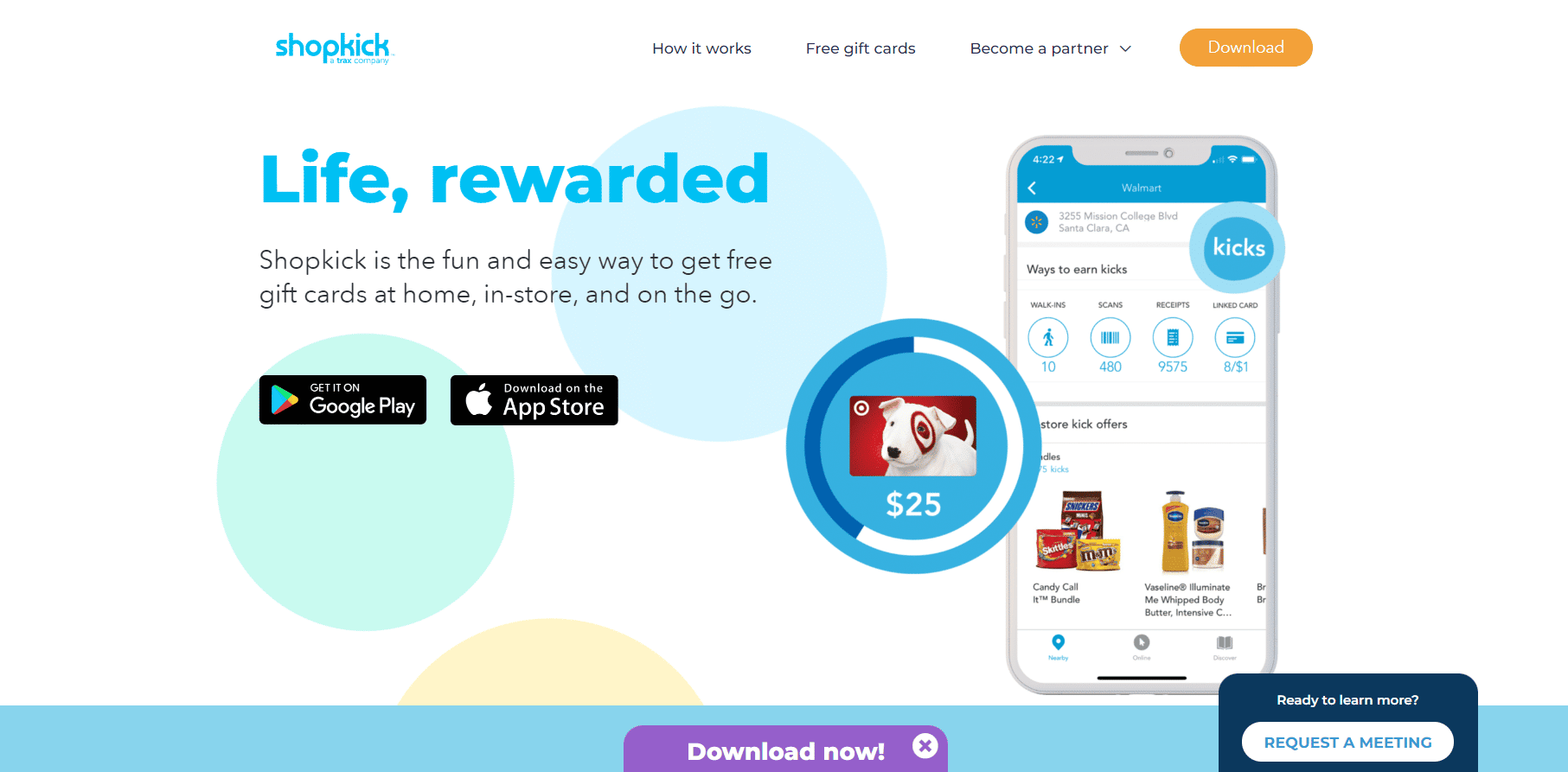 If you wish to make money instantly, this can be the perfect app for you. This free app renders its users gift cards while doing their everyday shopping. So, you can easily earn $0.25 or even more just by visiting the store.
You will be amazed to know that millions of people joined this platform and have earned more than $63.8 million as gift cards from various big brands like Amazon, Starbucks, Walmart, Lowe's, etc. As soon as you walk into the store, all you need to do is scan the barcode of the products you buy, submit the receipts and get cash back for every purchase you make.
In fact, they also have a referral program, in which you get paid if your friend downloads the app.
17. Swagbucks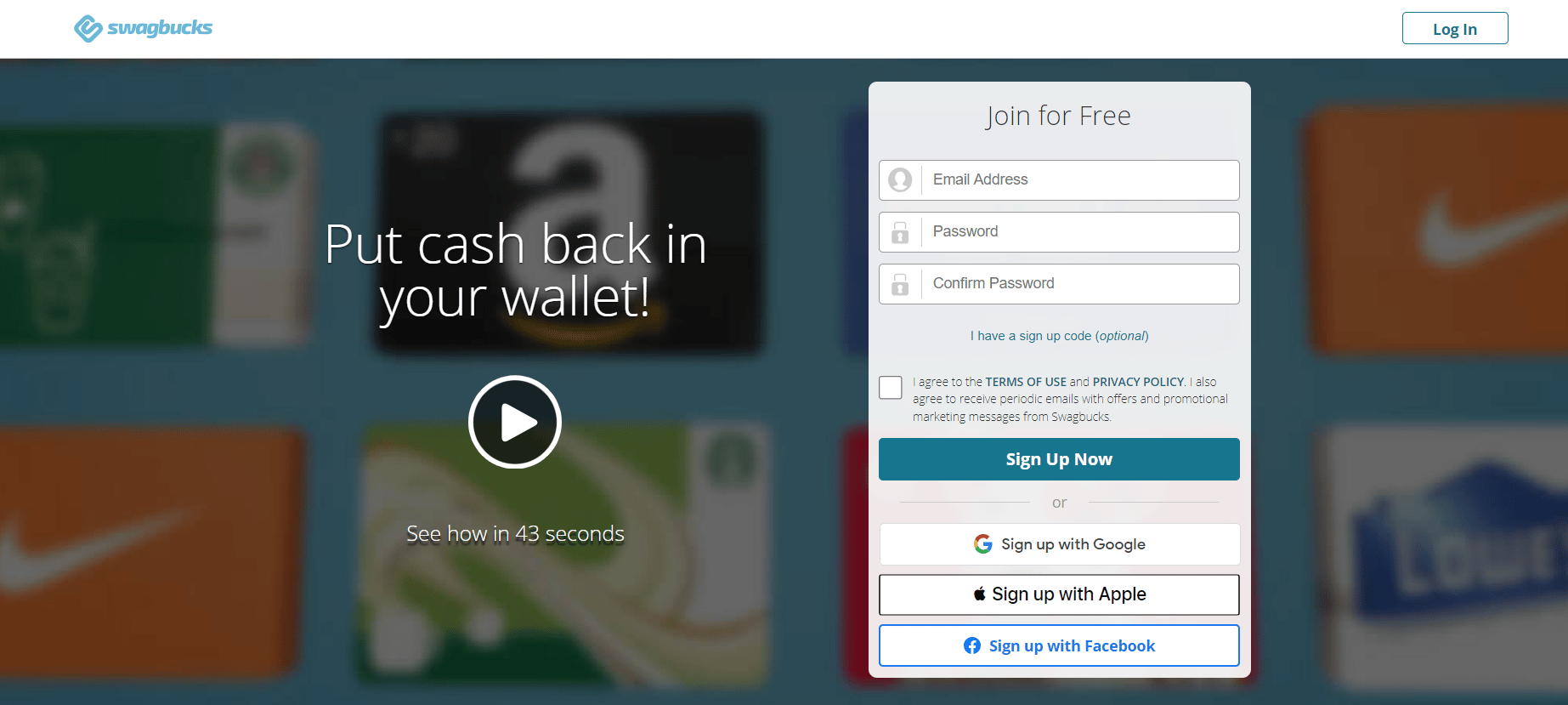 It is one of the most respectable companies that offers you numerous ways to make fast money by taking surveys, shopping online, watching videos and doing other mini tasks. In fact, they also pay a $5 to $10 sign-up bonus as soon as you download the app.
You will be amazed to know that they have paid more than $740 million paid in rewards. You can also make money by shopping for things you were going to buy anyway. This is a 100% legit website, and they have a good reputation in the market for making payments.
18. Survey Junkie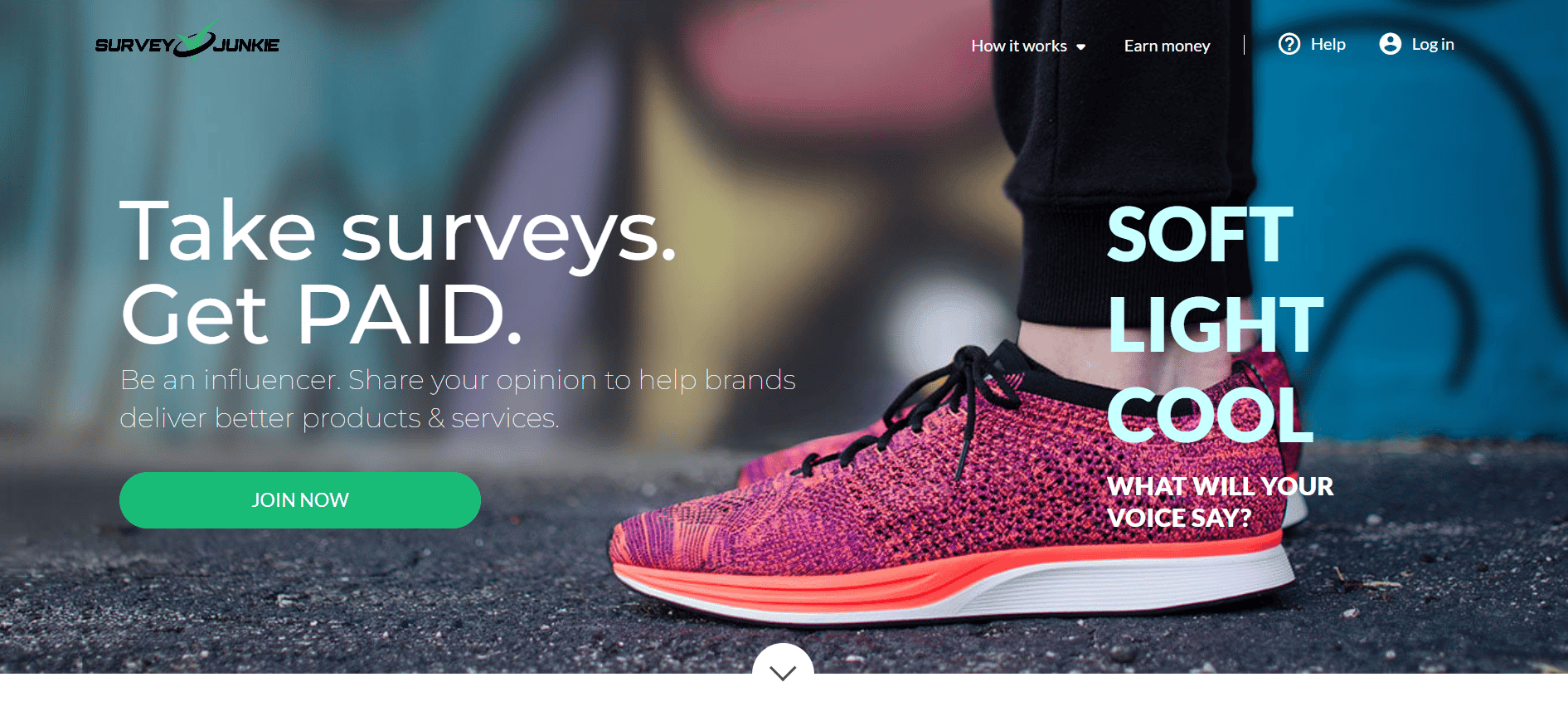 Looking for sites that pay good sign-up bonuses. This is one of the best apps that pay a decent sign-up bonus, plus it is also the highest-paying survey app. They pay 75 points for completing the registration process, and you can redeem as small as $10 for gift cards or can also deposit it to your PayPal account.
They pay you for completing surveys; all you need to do is download the app and fill in the details so that they can give you the surveys as per your skill-set and interest. The best part is that in case you are unable to qualify for a survey, they will let us know without any wait, unlike other apps that wait for the applicant to complete the survey and then inform about the same.
You can easily make around $5 to 10 for a survey, although it isn't too much, you can do it anytime while commuting, watching TV or waiting in the store to get billed.
19. Discover it
This is one of the best and most reliable apps, which pays its users an excellent sign-up bonus. You can make a decent amount of money by taking advantage of its credit card sign-up bonus. They have their own credit card, which has no fee at all, and the best part is that you get 5% cash back on the purchases you make in the stores they have partnered with.
Some of the places you can get discounts are Amazon, various grocery stores, gas stations, restaurants and when you pay using PayPal. Thus, if you are using a high-interest rate credit card, then it is recommended to opt for Discover it as you can get a 0% Intro APR for 15 months on anything you buy and the bank transfers you do.
Another added advantage is that you can get a $100 bonus if you make a purchase with your new card within the first 3 months.
20. BeFrugal
This is an amazing app that pays a cash sign-up bonus of $10 once you download it. The best part is that this app is compatible with Android and iOS and can also be used on desktops. It also provides users with numerous payment options such as through PayPal, Direct Deposit, paper checks, gift cards, etc.
It is a cashback app that has partnered with more than 4000 stores, and you can earn up to 40% cash back on numerous items. They also have a referral program in which you can earn $15 if your friends download the app. The highlighting part is that their minimum withdrawal amount is just 1 cent.
21. Ally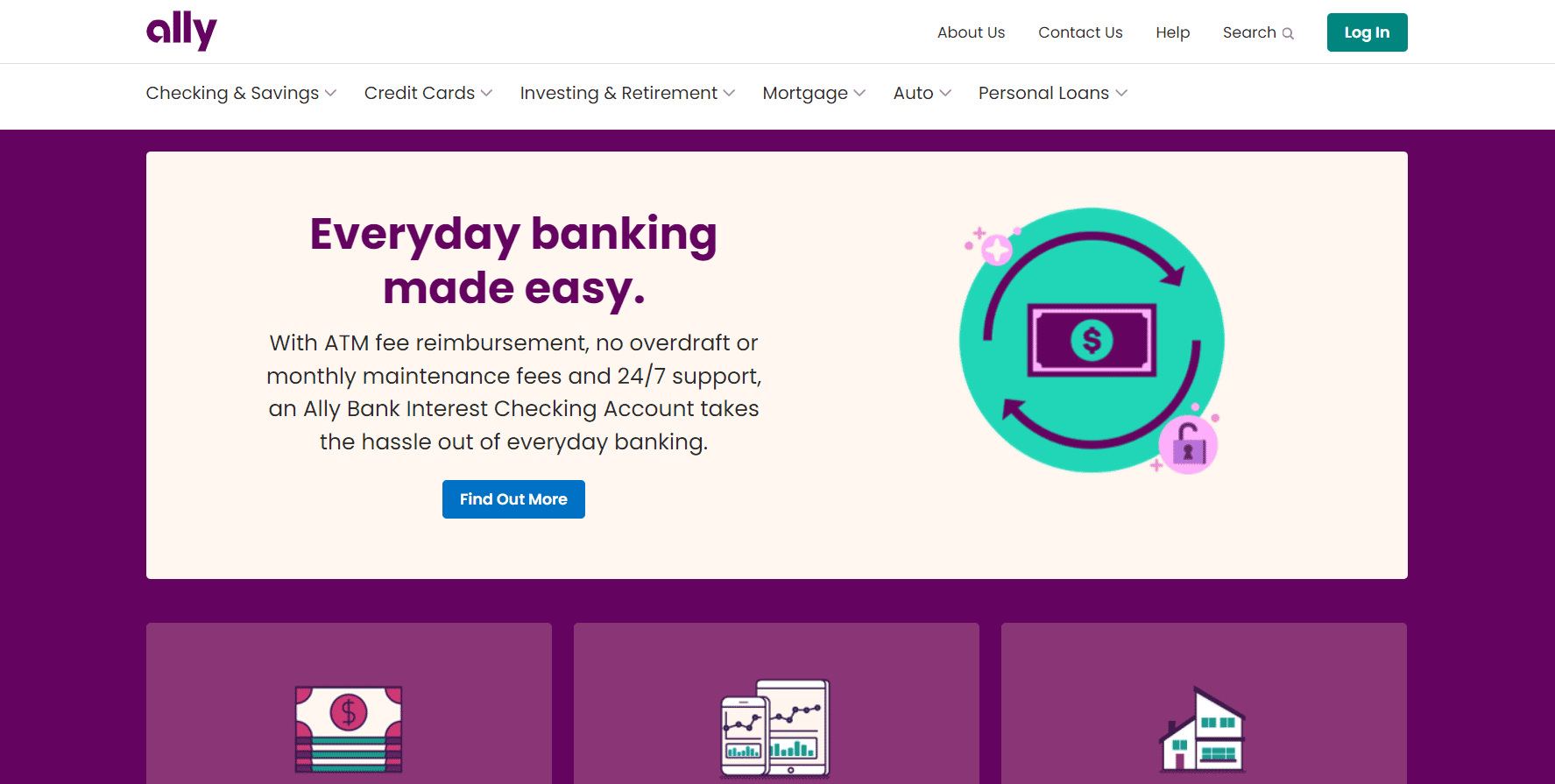 Investors can invest their money using this wonderful app and earn up to $3500. To get this sign-up bonus, you will have to deposit a minimum of $10,000 in your Ally account within 60 days. They will review your account, and if you are eligible, they will credit the account within ten business days. It is worth knowing that they do not charge any minimum account fee; there is no maintenance or transaction fee.
22. Webull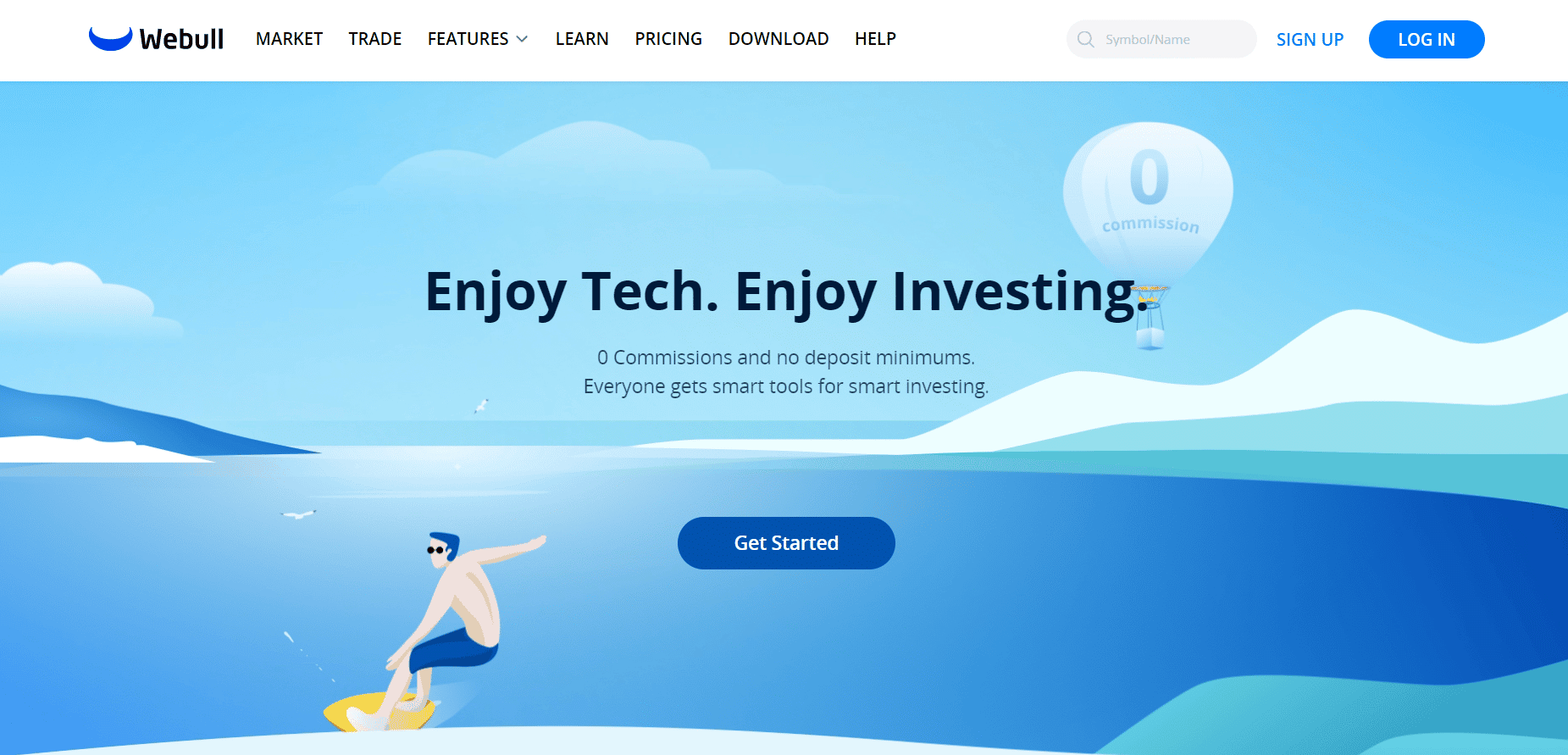 It is a new trading platform available on both Google Play and iOS. It is a stock brokerage app that provides its users with free stocks and trades when you sign-up with them. The best part is that the users can trade all the stocks in one place. Signing up with them is absolutely free, and you do not have to maintain any minimum balance.
As a sign-up bonus, they provide users with 2 free stocks, and their value can vary from $3 to $300. After you make your initial deposit within 30 days, they credit 4 more free stocks to your account ranging from $7 to $3000; the stocks are selected randomly. This is the best platform for trading as they don't charge any commissions, and there is no platform fee.
23. Verde Energy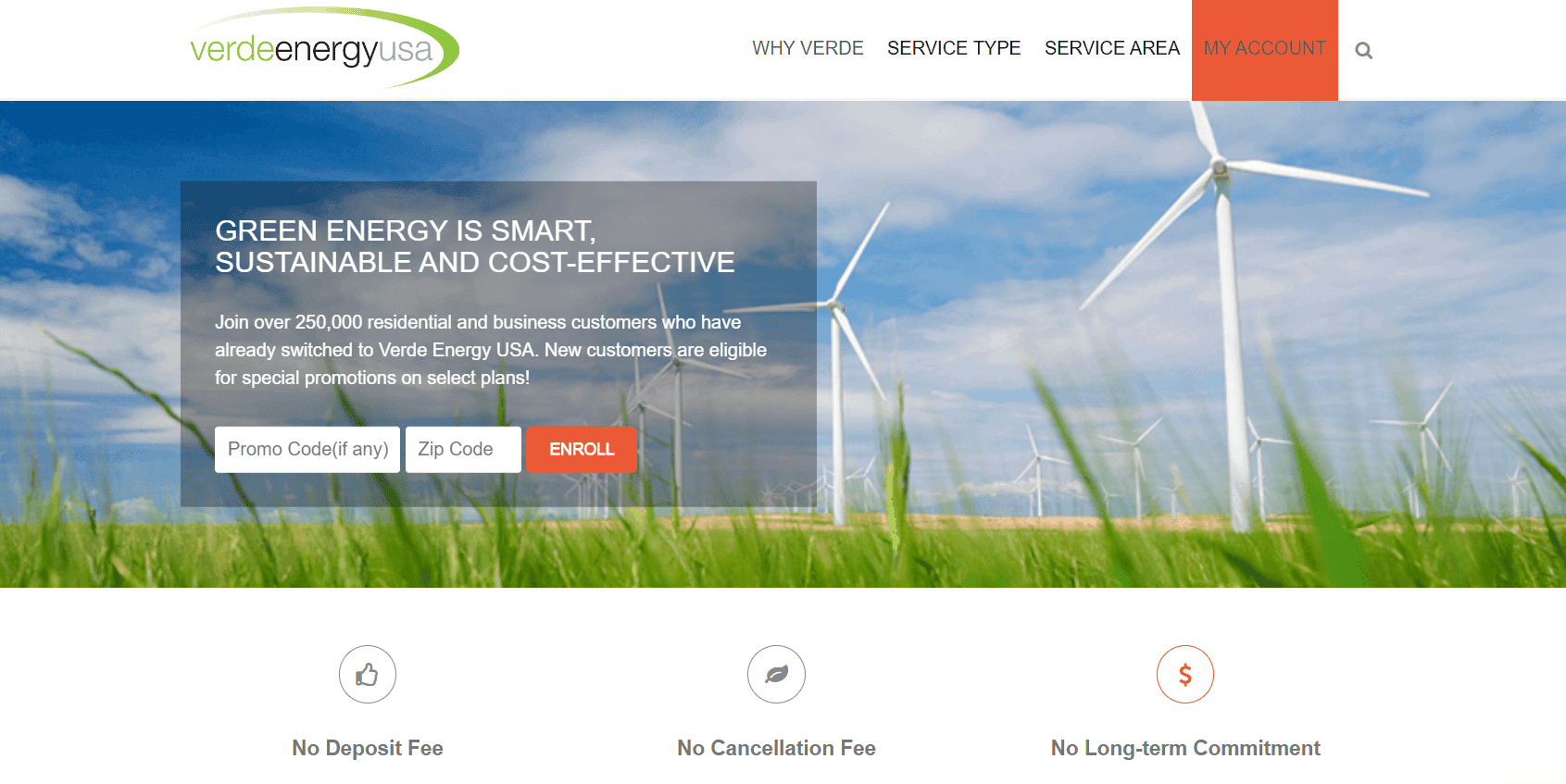 This is a wonderful company that provides green energy to the customers, and the best part is that there is no deposit fee, long-term contracts or cancellation charges. They have an amazing sign-up bonus, as they pay $100 when the users opt for their energy plan and $50 if they sign-up for the Natural gas plan.
You do not get this amount instantly, they pay half of the amount within the first month, and the remaining half is provided after six months. To get the bonus, you need to fill in a form available on their website and attach the bills along. Then, you need to repeat this process after 6 months to get the remaining sign-up bonus.
24. Titan Invest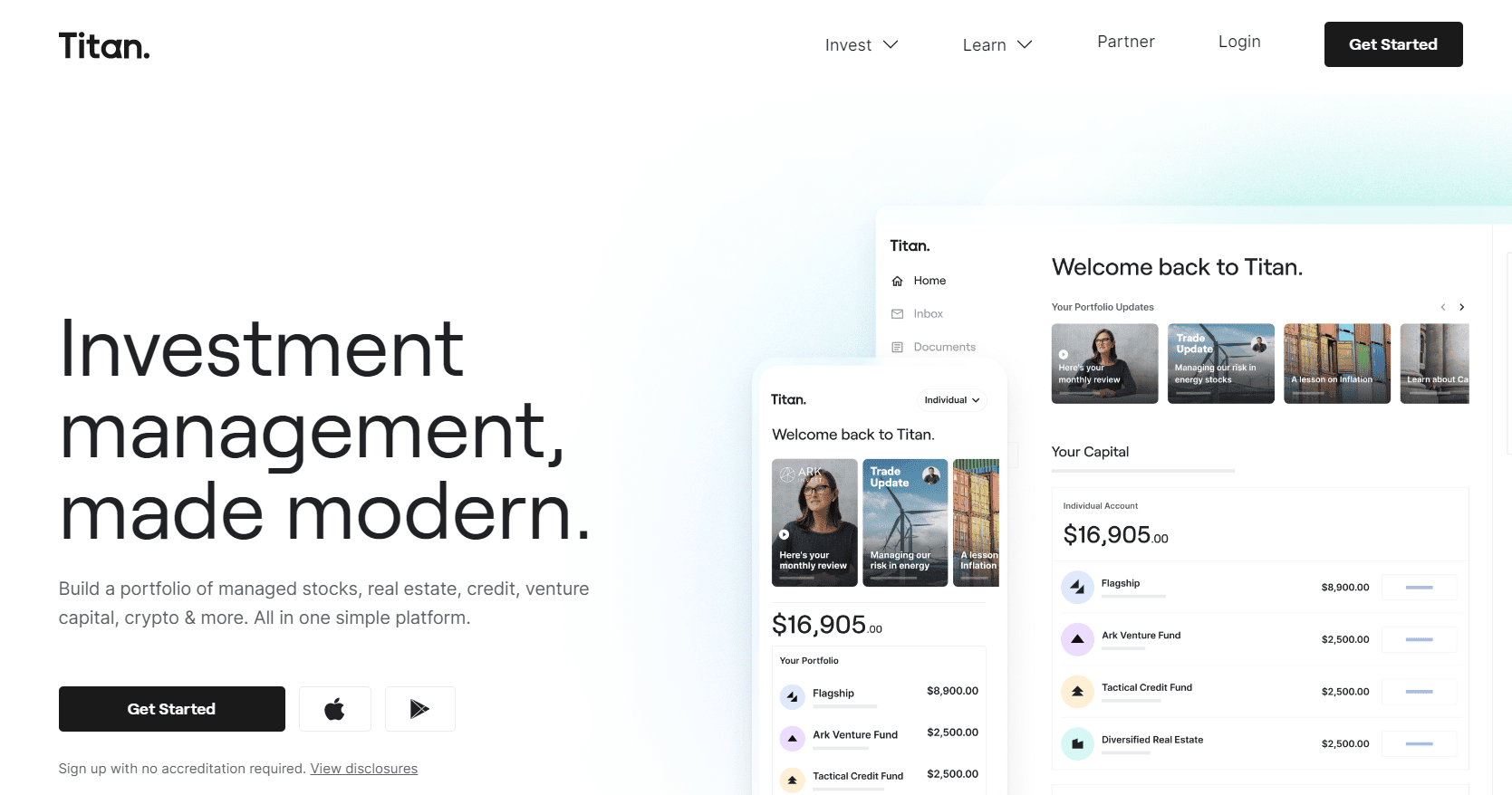 It is a robo-advisor app that provides users with a hedge-fund-like experience, and for that, you don't have to invest in a hedge fund. As soon as you sign-up, once you deposit $100 in your Titan Invest account, they credit $10 to your account, making it one of the best cash sign-up bonus apps.
The reason why a lot of people prefer this app is that it renders them more control over their investments. They have a lot of financial instruments to select from, such as stocks, ETFs, bonds, etc. In fact, they have a fantastic feature wherein you can set up automatic investing; therefore, your money will be invested automatically.
Signing up with these websites and apps to get sign-up bonuses is a simple process. You can register on any or multiple websites mentioned above, as all of them are 100% legit and pay a sign-up bonus either in cash or in the form of gift cards. But, these offers keep on changing so you must read the terms and conditions before signing up for any app.
FAQs
Q1. What is a sign-up bonus?
A1. As the name suggests, the organizations provide a sign-up bonus when you register with them or download their app. The sign-up bonus can be in the form of cash or gift cards as well.
Q2. How do sign-up bonuses work?
A2. Every company has different rules, as some pay instantly, whereas some pay after a month, and a few days after the first transaction is completed. Also, you should know that welcome bonuses mostly come with a minimum spend and time requirement.
Q3. How much money can be earned through a sign-up bonus?
A3. Although there is no limit to making money through a sign-up bonus, there is a limitation on how much money you can make from every promotion or offer. The good part is that you can register with as many companies as you want to get the sign-up bonus.
The other benefit of earning through this means is that you also save money on travelling as you need not go anywhere to make money.
Q4. Is it possible to exchange the sign-up bonus for cash?
A4. It solely depends on the rules and regulations of the company that you sign-up with. There are various companies that credit the amount directly into your account, whereas some pay through gift cards which you cannot redeem into cash.
The content on this site is for informational and educational purposes only and should not be construed as professional financial advice. Should you need such advice, consult a licensed financial or tax advisor. References to products, offers, and rates from third party sites often change. While we do our best to keep these updated, numbers stated on our site may differ from actual numbers. See our Privacy Policy & Disclaimer for more details.
Originally posted 2022-11-05 19:05:44.