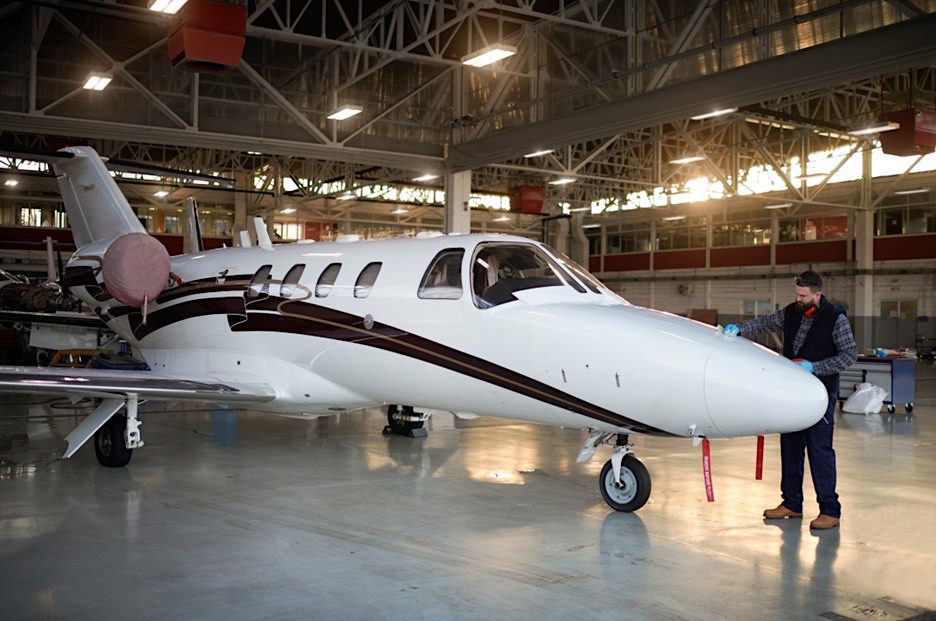 The number of business jets featuring antennas, modems, wireless access points, and other in-flight entertainment and connectivity (IFEC) enabling equipment is projected to grow to 27,000 by the start of the next decade, according to a new report published by Valour Consultancy.
Valour's report, "The Market for IFEC and CMS on VVIP and Business Aircraft," is the latest from the London-based provider of aviation market intelligence and research that focuses on trends driving demand for IFEC among business aviation operators. According to Valour's analysis, there were approximately 16,400 connected business aircraft at the end of 2021, and the increase over the next decade will be driven by the availability of more robust IFEC technologies as well as new satellite and cellular networks becoming available that specifically target business aviation.
Craig Foster, the report's author and the co-founder of Valour Consultancy, commenting on the new report, said that since the last iteration of the report, "SpaceX and OneWeb have made huge strides with the former signing up its first business aviation client for Starlink and the latter securing two industry heavyweights as distribution partners in Gogo and Satcom Direct."
A preview of the report released by Valour this week notes that the firm conducted interviews with "more than 40 companies" that acquire, supply, maintain, and operate aircraft connectivity, including corporate flight departments, aircraft OEMs, and satellite operators, among others.
Foster also expects that increased IFEC competition could drive further connectivity adoption among business aviation operators. The Valour co-founder also expects multi-orbit terminals to become a growing trend among IFC providers, allowing business aviation operators more flexibility in the IFC service they use once their aircraft is modified with new IFC-enabling equipment.
"It is not uncommon for business jets to have more than one connectivity system installed, especially bizliners and large cabin jets. This often involves fitment of ATG paired with satellite connectivity, or a low-bandwidth L-band solution installed as a back-up to a higher capacity Ku- or Ka-band system," Foster said. "That being said, most satellite operators are now committed to a multi-orbit and coverage expansion strategy, meaning redundancy will increasingly be offered via a single terminal capable of switching between LEO, medium earth orbit (MEO) and geostationary (GEO) satellites, which could start to limit the appeal of dual provisioning later in the forecast period."
The 193-page report covers IFC, IFE, and cabin management system adoption trends in business aviation, and it also highlights the growth of innovative new technologies such as Li-Fi. Check out Valour's preview of the new report here.
Originally posted 2022-11-01 17:54:48.