Italian men's cologne is an international institution of sensuality. From the highlife of Rome to the Tuscan culture of Florence, factories have sprung up across Italy to capture its beauty in a bottle.
Whether as a gift for a special man or a powerplay in your own love life, these 20 Italian cologne brands for men are sure to please. From classic scents to modern musks, there's something for everyone on this list. So take your pick and enjoy the luxurious smell of success!
Acqua Di Parma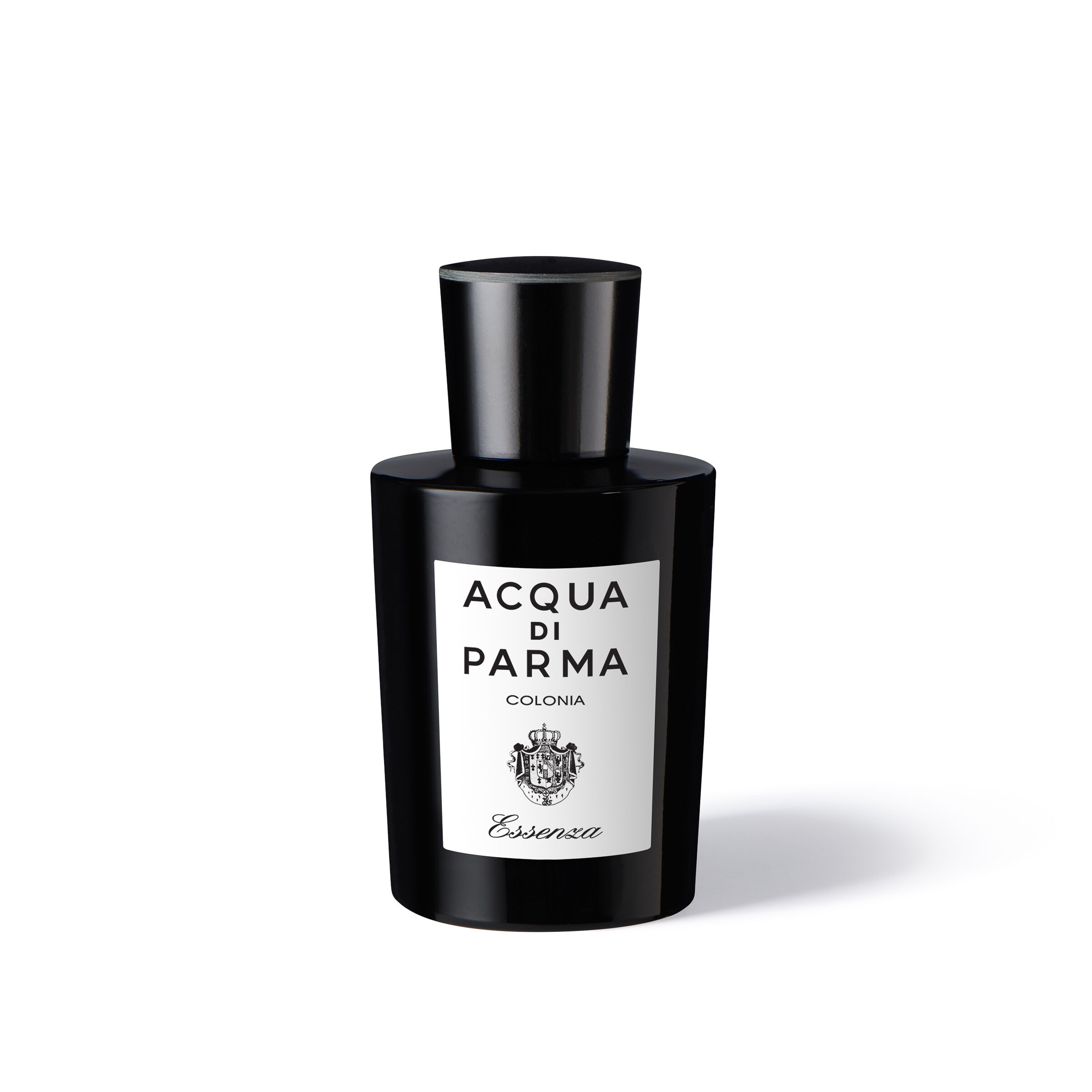 Acqua Di Parma is one of Italy's most venerated names in personal colognes. Founded by Carlo Magnani in 1916, the brand had become the globally recognized scent of the old country by the 1930s.
Today, their fragrances are still the talk of the town. One of their most famous is the Lily of the Valley fragrance line. This scent combines fruits and florals with an undercurrent of cedarwood and bergamot.
Their other fragrances include Pura, Colonia, and Blue Mediterraneo. They combine sweetness and mystery into one irresistible package.
Missoni
Founded in 1953 by Rosita and Ottavio Missoni, Missoni now operates in 20 countries. The brand is best known for its knitwear.
However, Missoni also houses a top cologne collection in Italy with its fragrance line. Their Parfum Pour Homme is at the forefront of desirable men's colognes. The fragrance combines sandalwood, birch, jasmine, oak, lavender, and more into musky perfection.
Other famous scents from Missoni include Wave for Men and the simply titled, Uomo. These scents bring the fresh air of the Mediterranean to the atmosphere of any room.
Versace
Versace rose to prominence in 1978 when Gianni Maria Versace envisioned bringing exciting new colors to Italian haute couture. Their Medusa logo now stands around the world for quality and exclusivity.
Their Eros line of colognes for men is based on the Greek god of love. They combine layers of natural fragrances into a tour de force of manly freshness.
Versace Signature is their flagship fragrance. They also feature Eau Fraiche for Men, Dylan Blue, Versace Pour Homme. These scents include Italian lemon and mint, geranium, sage, cedarwood, sandalwood, and vanilla for a sweet yet manly presence.
Bvlgari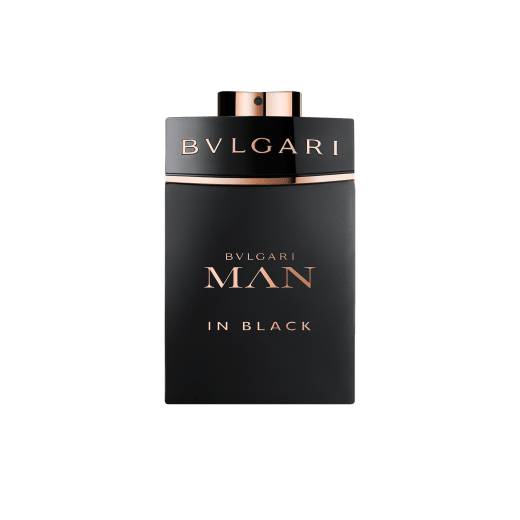 Bvlgari is best known for its gemstone jewelry and luxury watches. However, to accompany the glitter of the high-tech Bvlgari style, they also make some of Italy's most famous men's colognes.
Man In Black is their flagship scent, combing sweet scents of rum and spice with a manly undertone of leather. Their products are made in Italy in the factories of one of its oldest still-operating fashion houses.
In addition, Bvlgari has their famous Aqua Marine, Blv, Aqua, and Glacial Essence fragrances. These scents are alternately sweet, spicy, leathery, and ocean-breezy.
Founded in 1884 by Sotirios Voulgaris in Rome, Bvlgari is a whole Italian institution in one bottle.
Trussardi
Trussardi erupted onto the scene in 1911 in Milan. They began as a leather glove maker, eventually expanding into perfume in the 1980s.
Their men's fragrance line includes Riflesso Blue Vibe, a limited-edition fragrance line noted for its cool elegance. The bottle was designed by the artisan, Carlo Colombo, with a grooved surface and satin finish.
Other scents include My Land, Uomo The Red, and A Way for Him. Their fragrances are famous for combining fresh lime and pink pepper with geranium bourbon, yuzu, and other luxury aromas.
Dolce & Gabbana
Dolce & Gabbana proves that age isn't everything in the fashion world. Despite being formed relatively recently in 1985, D&G is one of the world's premier Italian fashion and fragrance designers.
Their men's fragrances, especially K and Light Blue, are famous for their floral and fruity scents. They also created The One, a cologne made from oranges, herbs, and an aftereffect of manly wood tones.
The One Mysterious Night is another of their scents, noted for its strength. It combines rose, clary sage, grapefruit, and saffron into an herbal powerhouse.
Gucci
Gucci is a luxury fashion brand best known for its handbags. It was formed over a century ago by Guccio Gucci in 1921.
The brand has concocted some of the priciest men's fragrances on the market. This includes The Alchemist's Garden, a $372 scent that combines the allure of Damascena rose and tolu balsam. The base of the fragrance is a rich vanilla scent that ties it together.
They're also famous for Guilty Absolute, A Midnight Stroll, and of course, Gucci by Gucci. Gucci earns its luxurious name with these scents' gorgeous, lacquered bottles and custom pouches.
Giorgio Armani
Giorgio Armani may be most famous for his gorgeous Italian suits. But his fashion house has concocted some amazing fragrances to complete the ideal male ensemble, including Acqua di Gio.
This scent is known immediately in the world of luxury perfumes. Their other offerings include Code Absolu, Code Colonia, and Code Profumo.
These fragrances combine bergamot and marine accords into true aromatic tastes of the Mediterranean. They also often include Italian mandarin, apple, orange blossom, vanilla, and nutmeg.
Armani was founded in 1975 by Giorgio himself. Its headquarters are in Milan, Italy. However, it serves luxury customers worldwide.
Valentino
Valentino Beauty fragrances specialize in mixing fresh woodland and outdoorsy scents into a cocktail of manliness.
Uomo Born in Roma Coral Fantasy blends apple accord with tobacco, sage, and wood tones into an intensely sensual result. The bottle was inspired by carvings in Italy's famous palazzos.
In fact, Valentino is famous for this "rockstud" design, often used on their luxury leather goods. Valentino was founded in Rome in 1960 by Valentino Garavani.
Their other famous fragrances include Beauty, Uomo for Men, and Intense. They combine the suave scents of black leather and tobacco with undertones of enticing vanilla.
Battistoni
Battistoni, based in Rome, is better known for its businessmen's attire and travel goods. However, its Spartan insignia now graces the sleek Deco bottles of their colognes.
Marte Concentree is an example of Battistoni Roma's fragrance line. It combines aromatic wood tones with floral and spicy freshness. Their other famous scents include Classico, Vapo, Ginger & Sandolo, and Roma Marte.
Their fragrances famously include bergamot, coriander, jasmine, pepper, bourbon, cedar, Brazilian rosewood, geranium, rosemary, ginger, and basil.
Bottega Veneta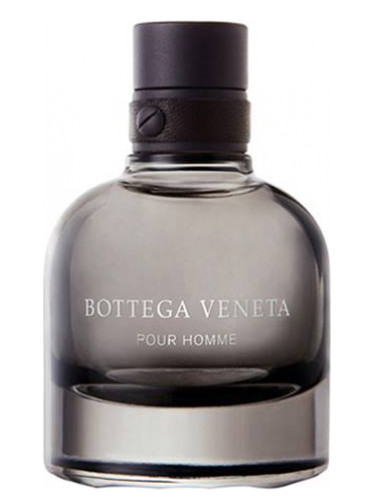 The Milan-based fashion house Bottega Veneta has been around since 1966. It's headquartered in the Via Privata Ercole Marelli.
It didn't offer ready-to-wear clothing until the 1990s, after which it also established its jewelry line. It now even brands itself to the French beauty company, Coty, for its fragrances.
Bottega Veneta's fragrances include their popular Pour Homme (For Men). They also sell Illusione for Men, Essence Aromatique, and New Beauty.
Their fragrances delicately mix aromatic woody tones with leather, conifer, and hints of citrus, bergamot, and balsamic.
Etro
Etro's colognes include some famous favorites like Pegaso, Vicolo Fiori, and New Tradition. The family-run fashion house has been in operation since 1968 in Milan.
It's best known for its paisley fashion pattern, bursting onto the leather fashion scene in 1984. Their fragrances are based on the concept of ancient perfume aesthetics, hence the Grecian style.
The Etro scents come in sleek clear bottles with filigreed silver caps. Pegaso is one of their top scents. Their other fragrances include Udaipur. Rajasthan, Vicolo Fiori, and Jacquard.
These fragrances include hints of wood, herbs, and balsamic tones to personify the open air of the Italian outdoors.
Roberto Cavalli
The fashion designer Roberto Cavalli has been pulling out animal print leather fashion and textiles since 1975. The brand was founded in Sesto Fiorentino, Italy, later branching out into handbags, watches, and fragrances.
Their men's colognes include Paradise Found. It comes in a mythic emerald-green bottle with a grooved silver cap like a Roman column. Their other scenes include Uomo Eau de Toilette, Signature for Men, Just Cavalli, and I Love Him.
They combine such enticing scents as pimento berry, star anise, lavender, clary sage, tonka bean, styrax oil, and patchouli oil. The result is both sensual and relaxing, lingering with an instantly recognizable earthy and herbal aftereffect.
House of Biagiotti
The House of Biagiotti is the self-named fashion house of Laura Biagiotti, which specializes in both men's and women's fashion and accessories. Its first store was in Florence, but it has since moved its headquarters to Beijing.
Arguably, its most famous cologne for men is Roma Uomo Green Swing. The cologne has been around since 1992, designed for luxury golfers in a green grooved bottle. But they also feature Roma for Men and Passione Uomo.
Their fragrances favor notes of bergamot, quince, and cardamom with hints of violet and geranium. The finish often contains tonka bean, cashmere wood, cedarwood, and vetiver.
Pantheon
Pantheon Roma, managed by Paolo Fadelli, is unique on this list as a dedicated perfumery. It has been producing luxury fragrances for over three decades.
Two of their most famous scents include Raffaello and Donna Margherita. The first is an absinthe fragrance, mixed with black and pink pepper, leather, and tonka bean. The second is a floral scent of jasmine, tuberose, and narcissus.
Other famous Pantheon colognes include Roma Cosi Blu and Anniversario Extrait. Both personify Pantheon's devotion to freshness and Mediterranean purity.
Prada
The luxury fashion house Prada is one of the most well-known brands in the world. It has been specializing in leather handbags, shoes, and accessories in Milan since 1913. Its flagship men's scent is L'homme L'eau.
Some of their other famous fragrances include Infusion de Vanillle, Infusion d'Ylang, and Infusion d'Iris. They combine floral, cedarwood, and Italian mandarin scents for ultimate statements of fashionable manliness.
Officina di Santa Maria Novella
The brand's full name is the Officina Profumo-Farmaceutica di Santa Maria Novella. It is by far the oldest brand on this list, founded 410 years ago in 1612 in Florence, Italy.
This means that buying from the Officina Novella perfumery and herb shop makes you a part of Renaissance history. Their L'Iris cologne for men is made from the Iris flower's extracts, which are aged for six years before being mixed.
Other famous Officina Novella fragrances include Acqua di Sicilia, Muschio Oro, and Nostalgia. They have the brand's signature sweet musk that used to be worn by literal kings.
Borghese
Borghese was made as a subsidiary of Revlon. It was founded by Princess Marcella Borghese, who debuted her self-named brand with lipstick and other cosmetics.
Its first fragrance was made in 1978, called Di Borghese. Their famous men's colognes include Nautica, a fragrance that mixes aquatic, herbal, and woody tones.
Their other fragrances include Le Grande Prime, Nautica, Ecco, and Vivant. They combine the brand's love for melon, peach, and rose undertones with a manly amber aftereffect.
Salvatore Ferragamo
The shoe designer Salvatore Ferragamo is based in Florence, Italy. Their luxury goods line, which specializes in exotic animal products like crocodile leather, also includes men's cologne.
Their famous fragrances include the eponymous F Black. The fragrance combines classic Italian wood aromas with a splash of black pepper, apple, and coriander.
Their other scents include Ocean Di Seta and Giungle Di Seta, which have a similar warm and sweet effect. They specialize in bringing the scent of the Mediterranean outdoors to their products.
Ferrari
The luxury Italian car brand, Ferrari, launched a luxury men's fragrance in 2010. Their most prominent cologne, Scuderia Ferrari, was designed by Karine Dubreuil-Sereni.
They also have Noble Fig, Pure Lavender, and Red Power Ice 3 colognes. Their scents include notes of lavender, mint, Italian mandarin, Amalfi lemon, lavender, and more.
These colognes may come from a car brand. But the Ferrari fragrances bring the excitement of an Italian outdoor garden to its high-end users.
Conclusion
Buying into any of these luxury Italian men's cologne brands buys into decades (sometimes centuries) of history. Use this list as a springboard to find the perfect fragrance for you or your special man.
After all, these are the fashion experts that have defined the most romantic country in the world. It's a safe bet they know what smells right.
Originally posted 2022-10-22 21:05:01.