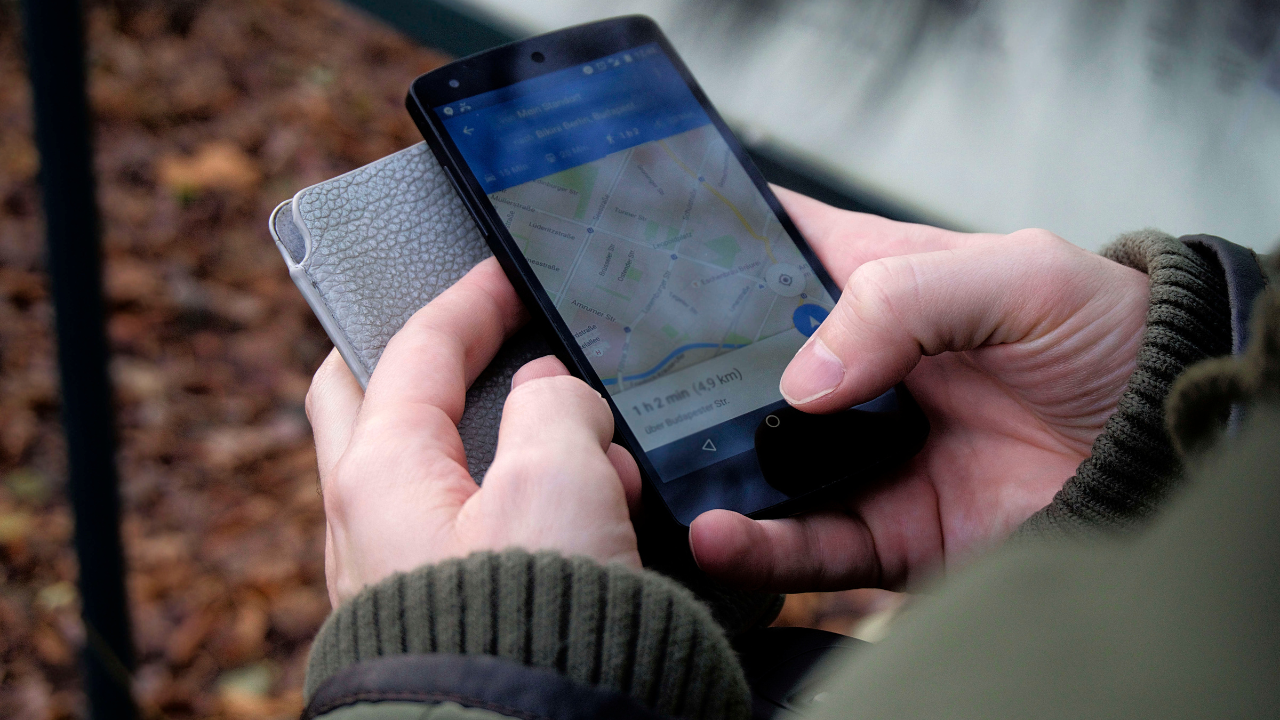 Google Maps is one of the most popular ways people search for local businesses that provide the goods and services they need, which makes your Google Maps ranking as a business very important.
Let's discuss why a Google Maps strategy can and should be an impactful part of your company's marketing plan.
How Can I Improve My Google Maps Ranking?
From increasing sales to drawing in new business, improving your Google Maps ranking can benefit your business in a variety of ways. In order to experience the benefits of having a Google My Business listing, let's review the important steps you need to take to ensure your business profile can perform at its best.
Complete Your Google Business Profile
The first step to optimizing your Google business profile is to make sure that it's complete. Completing your profile involves simply filling out the important information customers want to know about your business.
This important and helpful information includes the following:
Business name
Business hours
Customer reviews
Website
Contact information, including your phone number
Pictures
This information helps customers interact with your business. This includes when they can shop, where they can find you, how to call you, and more. At the very minimum, you should fill out all of the important information you can about your business.
Claim Your Business
Verifying your business is one of the most important things you can do to amplify your Google business profile and boost your search engine ranking. It validates your business listing in Google's eyes.
Once you claim your GMB listing, this means that you are the only person who can edit your listing and change your business profile information. This is particularly important because it means that you are in control of your Google My Business listing and ensuring that it's always accurate.
Claiming your listing also means that no one else could just go in and change your hours, contact information, or website. An unethical competitor could change your business phone number to their phone number and your website to their website, essentially taking all of your leads for themselves.
As the business owner and moderator of your Google business profile, you will need to complete the verification process with Google. Google will send you a code, typically in the mail, that you need to enter to confirm your business when it arrives. However, there are five different verification methods you can choose from.
As the business listing owner, you can choose the verification method that works best for you. These verification methods include:
Phone or text
Email
Video recording
Live video call
Postcard
Pick a Primary Category
Choosing a primary category for your business is another very important part of improving your local SEO and your Google My Business profile overall. It helps not only Google categorize your business but it also helps local consumers search for your business by what it offers.
Choosing a category helps Google and potential customers easily understand what your business offers.
For example, customers will search for terms like "coffee" or "carpenter" to try to find what they're looking for. They're searching for simple terms, and these terms are a key component of Google maps SEO.
Once your business is categorized into its main category, Google knows how to properly showcase your business to people searching for what you offer. This way, when people search for keywords like "dentist" or "women's clothing," they can more efficiently find businesses that offer these specific items and services.
Denote Your Business Attributes
Listing your business attributes is another important part of your Google business profile that can help increase its visibility and draw in new customers.
Business attributes include things like accessibility, LGBTQ friendliness, and more. This helps different groups of people know if your business caters to them before they even call you, check out your website, or visit your location.
Some customers will only be interested in giving their business to companies that cater to their specific values or needs. On the other hand, some customers might not feel safe or comfortable at your business if you don't offer specific attributes.
If you fail to list important attributes of your business that consumers value, you could be missing out on business without even realizing it. This is especially frustrating if you do offer these attributes; you just don't have them listed.
Add a Description & Pictures
Adding descriptive content to your Google My Business listing will help improve your Google Maps ranking. This includes adding both a concise description and aesthetically pleasing pictures.
Your Google business profile description should be short and succinct. If you can make it work, the description should include the category keyword that you've listed yourself as with Google. This is a great way to improve the local SEO of your Google My Business account.
Let's review a Google My Business listing example. The above example for Barnes & Noble says, "mainstay for books, magazines, and more" as its description. A local coffee shop would list something like "local coffeehouse offering light bites." Both of these descriptions tell the potential customer exactly what you offer in one short phrase so they can determine while they're scrolling if you have what they're looking for.
In addition to having an intentional description, it's also important to add pictures. Adding at least two or three pictures of your work will help build credibility with potential customers before they even contact you or visit your store. Pictures will help them determine if the product or service you provide actually meets the claims you're making in your marketing and on your website.
Pictures are particularly important if what you're selling has a visual element to it. For example, pictures would be particularly important to a hair salon, bakery, or handyman.
You'll want to choose your best pictures so that you can make the best possible impression on your future customers. Whether this includes professional photography, candid customer shots, or your own firsthand photography, you'll want it to look appealing and credible.
Respond to Customer Reviews
Responding to customer reviews is an important part of boosting your Google Maps ranking and also establishing credibility with your target audience. This includes responding to both good and bad Google reviews.
Responding to both good and bad reviews in your Google business profile helps boost credibility.
Not only does this help boost the ranking of your GMB listing, but it also shows your audience that you're an actively involved business. It gives you credibility by showing that you take an active role in the online presence of your business.
Responding to Google reviews, both negative and positive, also shows how you handle situations in your business. Showing your appreciation in positive reviews illustrates that you value your customers and the money they spend with your business.
Having a professional response that includes a solution to the problem in the negative Google reviews shows that you take your business seriously and that you value constructive feedback when something goes wrong. It gives potential customers an idea of how you would handle a similar situation if it happened to them.
Continually monitor your reviews in order to respond to new ones and report spam reviews.
Staying on top of customer reviews also means flagging reviews that are spam. It can happen when someone posts a spam review that's a negative story about your business that never even happened. Don't let a spam Google review hurt your ranking and perception in your customers' eyes. Flag them right away in order to prevent them from impacting your ranking.
Boost Your Google Maps Ranking by Posting News and Offers on Your Google Business Profile
Posting on your Google My Business listing is a great way to boost your ranking and local SEO. It shows that you're an active business that wants to communicate regularly with your target audience.
Businesses can post things like current sales, store announcements, and the latest happenings in your business. It's a great way to show Google that you're an active participant on their search engine while also communicating with potential customers.
What Factors Into My Local Google Maps Ranking?
Now that you understand what you need to focus on in order to improve your Google Maps ranking, it's also helpful to understand what factors into your local ranking.
The local Google algorithm focuses on three main factors in order to provide people with the search result they're looking for. These three factors are:
Distance
Prominence
Relevancy
All three of these factors come together to determine whether or not your Google Business profile will show up in a person's search results.
Distance
Distance is an important aspect that factors into your local ranking, and it's one that you don't have control over when people are searching. Either you're in close proximity to them, or you're not.
Google uses the geolocation of the person performing the local search on their Google Maps app to show them businesses that are close to them.
For example, when searching for a bakery, they're not going to show them results that are more than an hour's drive away. They're going to show them results that are in their immediate vicinity.
The distance factor becomes even more important when searchers include the phrase "near me" after the keyword they're searching for. This would look like "bakery near me," which would make the distance an even more important factor when Google shows their search results.
Prominence
Prominence refers to how prominent or well-known a business name is in the local community. Will it stand out in local search results as a well-known business?
Having a robust internet presence for your local business is important for improving your Google Maps ranking.
If the business is a staple within the community, it's going to rank higher than a business that hardly anyone is familiar with. Google determines this by compiling information about the local business from throughout the rest of the internet. This includes local articles, social media profiles, directories, and Google reviews.
Beyond doing everything you can to rank in Google Maps, learning how to rank in Google can also help you move up in search results overall.
Relevancy
Relevancy refers to how relevant your business is to what someone is searching for.
For example, if someone is searching for a "used book store," your local coffee shop probably will not show up in the search results. However, if your business is a combination book store and coffeeshop, this increases its relevancy to the search, and it most likely will show up in the search results. In this example, having a description that includes both "books" and "coffee" in the description will be very important for capturing both audiences. This example further illustrates why descriptions and keywords are so important for ranking in Google Maps.
Google will show results relevant to what the person is searching for based on the information listed for each business. This is why your business description and the category you have yourself listed in are so important.
How Do You Check Your Google Search Ranking?
It might be tempting to check your Google Maps ranking by searching for your business on the platform yourself. Checking your own Google Maps ranking can be difficult because the results vary based on who's performing the search result, their location, and other personalized factors. This is where Google Insights come in.
Google Insights are only available for verified business listings.
After logging into your Google Business Profile, you will be able to access Insights and track your listing's performance. Insights will show you how people are finding your business, how popular your business is among searchers, and how people interact with your listing once they find it.
The Benefits of Google Maps Ranking For Your Business
Having a good Google Maps ranking is important for your local business and can help you in a variety of unexpected ways. Now that we understand how to improve your Google Maps ranking let's discuss the reasons why you should do it.
The benefits of prioritizing Google Maps ranking for your business include:
helping new customers find your business
it doesn't cost businesses anything
learning more about your local audience
increasing your sales
building trust with the local community
improving brand awareness
boosting your overall Google ranking
Obtaining New Business
Whether you're looking to boost sales by learning how to sell on Facebook marketplace or how to improve your search engine optimization, improving your Google Maps ranking can also help with this goal.
One of the most important benefits of boosting your Google Maps ranking is that it's a great way to help people in the local community find your business. Having a complete maps listing will help boost your ranking, thus putting your business in front of more people when they perform searches in Google.
Improving your Google Maps ranking can help you reach a wider local audience.
It's a Free Marketing Tool
One of the frustrations when crafting an effective marketing strategy is that it can feel like all of the little spending add up to account for a large portion of your budget. This is one of the many reasons Google Maps is an effective marketing tool: it's free.
While you do have the option to pay for Google Maps ads, maintaining your Google business profile is free. If you do have room in your budget to pay for ads, that option can be an effective portion of your marketing strategy too.
Analyzing Your Audience
Another benefit of using Google My Business is that it can help you learn more about your target audience.
The Insights section on your Google My Business page will tell you more about your company's visibility on the Google platform. It will tell you information like your brand's visibility, more about your potential customers, and how your target audience is interacting with your business listing.
Google My Business is an important tool that can show you where you are performing best and where you could use some improvement. As a local business owner, you'll want to use it to your full advantage when analyzing your audience.
Boost Sales
Having a higher Google Maps listing can potentially help you boost your sales and overall revenue. As you start to attract more and more customers to your business, you may see an increase in foot traffic and website traffic which can translate to an increase in sales. The more people that are interacting with your business, the higher your potential revenue.
Build Trust with Customers
Taking advantage of your Google Maps listing is another great way to build trust with customers.
Having a completed listing with a description, business information, pictures, Google reviews, and more is a great way to showcase the credibility of your local business.
This trust is important because it helps customers feel confident in obtaining your goods and services. The Google platform itself carries a high level of credibility, and local businesses can ride the wave of this credibility by taking advantage of everything the platform provides.
Brand Awareness
Having Google My Business as a component of your overall digital marketing strategy is a great way to help you build brand awareness with your local audience.
The more of a presence your local business has across a variety of platforms, the better the digital footprint and recognition your business will have with potential customers.
The more thoughtful touchpoints your customer has with you throughout their digital journey, the better your brand awareness will be.
An Improvement in Your Overall Google Ranking
Using your Google Maps business listing to its fullest potential is a great way to improve your brand's search engine optimization overall.
As Google learns more about your business through the use of a Google Maps listing, it can help them categorize your website in search results throughout their platforms. The more information Google has to work with, the better.
Providing Google with high-quality, consistent, and accurate information is a great way to improve your brand's local SEO.
How to Use Google Maps to Grow Your Business
Having an intentional Google Maps marketing strategy is a great way to boost the visibility of your local business.
A few tips for how to use Google Maps marketing to grow your business include:
Focus on improving your Google Maps ranking using the tips discussed in this article
Make a great impression on potential customers via your Google business profile with professional photos, helpful information, and ample Google reviews
If your marketing budget allows for it, invest in Google Maps ads
Entice customers with valuable offers by taking advantage of the "shop announcements" feature on Google Maps
The Importance of Improving Your Google Maps Ranking
Improving your Google Maps ranking is an important part of your brand's digital marketing strategy. Using the tips discussed in this article, you can help customers connect with your business, increase your revenue, and gain new customers.
Originally posted 2022-11-07 16:30:31.