The real estate industry has proven it can be lucrative for those who simultaneously work hard and mind due diligence. From real estate investors and mortgage brokers to real estate investment trusts (REITs) and landlords, there are several ways for entrepreneurs to take advantage of the world's largest asset class. Despite the many paths awarded to aspiring real estate professionals, one seems to occupy more mindshare than its counterparts: Realtors and real estate agents. With the average real estate agent salary in the United States reaching upwards of $104,451 and the barrier to entry set relatively low, getting into real estate may be a wise move when several macroeconomic headwinds are threatening to slow the economy. If for nothing else, learning how to get into real estate in 2022 may help insulate more people from what many economists are calling an impending recession.
In the event you want to learn how to get into real estate in 2022, there are several steps you'll need to take, not the least of which include:
Acquire A Real Estate License
Work With A Real Estate Broker
Join The National Association of Realtors (NAR)
Evaluate Your Income & Budget
Outline A Real Estate Business Plan
Create A Marketing Strategy
Build A Social Network
Learn From A Real Estate Mentor
Maintain Your Real Estate Network
Further Develop Your Skills
---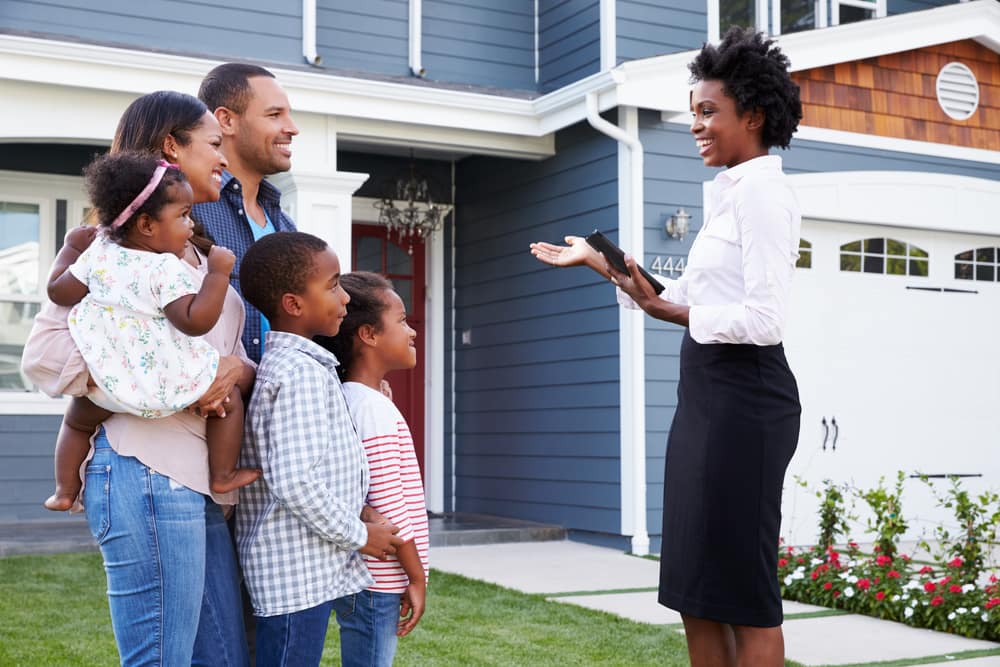 Acquire A Real Estate License
The first actionable step someone looking to break into the real estate industry should take is getting a real estate license. To be clear, getting licensed requires great effort and shouldn't be underestimated. For starters, anyone looking to become a licensed real estate agent must look to meet their state's requirements. Each state will have its own requirements, so be sure to look up what will be required in the area you hope to practice.
Regardless of the state, however, anyone looking to become a licensed agent will be required to take a relicensing course and pass any tests and work associated with the curriculum. Anyone taking the class and subsequent tests will need to commit a lot of time to studying. Failure to complete the class or test will also require a waiting period to be carried out before the test can be retaken. The class and the exam will come at a cost—in addition to any application and recurring fees owed to a broker for holding the license in the future. The bottom line is that a real estate license is not handed out to anybody that wants it.
Work With A Real Estate Broker
Once the exam is passed, and the fees are paid to activate the real estate license, the next step requires finding a brokerage to work with. Brokerages are businesses licensed by the state to oversee real estate transactions and ensure their licensed agents abide by the appropriate laws, rules, and ethics. Working with a brokerage will typically coincide with several fees, not the least of which include desk fees, technology fees, and the traditional costs associated with doing business. In return, the newly licensed agents will be entitled to a percentage of the commissions the brokerage collects from their closed deals.
Brokerages can easily cost thousands of dollars a year, but working with a good broker is an investment. With the right brokerage on your side, you will benefit from increased exposure, efficiency, volume, and name recognition. Brokerages give licensed agents everything they need to practice legally in their respective areas.
Join The National Association of Realtors (NAR)
Anyone learning how to get into real estate in 2022 already knows they need to make an important decision: to become a Realtor or not. While those on the outside looking in use the terms "real estate agent" and "Realtor" interchangeably, there are noticeable differences between the two. While both are licensed to help people buy and sell real estate, Realtors are agents who have decided to become a member of the National Association of Realtors.
With more than 1.5 million members, the National Association of Realtors is the largest trade association in the United States. While agents make up a large portion of the NAR, members may also include real estate salespeople, brokers, property managers, appraisers, and other real estate professionals.
Becoming a member of the NAR is optional and will require members to pay a recurring fee. However, like wiring with a brokerage, becoming a member of the NAR should be viewed as an investment. Membership comes with several perks that can accelerate an agent's career. In addition to adding a great deal of credibility to one's career, NAR members will receive access to:
A wide array of useful business tools
A nationwide network of members
Unrivaled research and data
Development opportunities
A public records database that includes information on everything from foreclosures to zoning laws
The Multiple Listings Service (MLS)
Evaluate Your Income & Budget
If you aren't exactly sure how to get into real estate in 2022, you should evaluate your own budget and income first. At the very least, becoming a licensed agent, joining the National Association of Realtors, or starting a real estate business is capital intensive. To even start the journey aspiring real estate professionals will need a way to fund their expenses and continue paying the necessary fees.
Once licensed and practicing, it is also essential to understand your income. Real estate agents don't earn a salary. Instead, most agents are paid a commission. As a result, income is less consistent than with a traditional nine-to-five job. Commissions will vary from transaction to transaction, and budgets should reflect some flexibility.
Outline a Real Estate Business Plan
Those who want to get into real estate in 2022 must create a business plan. The first thing aspiring real estate professionals need to do after they've gotten their foot in the door with a license or NAR membership is to create a real estate business plan. A well-devised plan will serve as the foundation for a successful career in the real estate sector and provide individuals with a roadmap to follow when times get tough.
On the surface, a real estate business plan is a blueprint that leads business owners down the most efficient path toward success. Beneath the surface, however, a real estate business plan is a living, breathing document designed to help real estate professionals realize their true potential. If for nothing else, referencing a truly great business plan will simultaneously remind real estate professionals why they are in the business and which steps to follow to remain on track to become successful. That said, you could argue there isn't a more important step when figuring out how to get into real estate than coming up with a sound plan.
For those who have no idea how to write a business plan of their own, here's a brief template to follow:
Start with an executive summary which broadly explains the business
Follow up with a section that details individual goals and how they will be accomplished
Conduct a market analysis to demonstrate awareness and acumen
Outline the individual positions in the company and who will fill them
Give a brief summary of the company's products and services
Outline the intended marketing strategy for each aspect of the business
This list is not comprehensive, but it is a good starting point. New real estate professionals who take the time to write these points out will surely be glad they did in the future.
Create A Marketing Strategy
Understanding how to get into real estate requires professionals in the housing sector to wear many hats. Of the many skills needed to get into real estate, marketing is perhaps one of the most important. Therefore, new real estate professionals must design and implement a sound marketing strategy if they hope to remain in the field for any prolonged period. If for nothing else, a strong marketing funnel will contribute to consistent business opportunities for the duration of one's career.
Marketing is the backbone of any great real estate professional, and nothing drives more business than a marketing funnel filled with great opportunities. That said, marketing is easier said than done. To realize at least some success, real estate professionals must have a plan, not unlike the 10-step marketing strategy outlined below:
Identify a target audience and the best way to reach it
Craft a message that will be receptive to the target audience
Review what the competition is doing and compare it to your own marketing plan
find out what sets you apart from the completion and use it to your advantage
Come up with a budget to set your marketing plan in motion
With the budget in mind, determine the mode of distribution
Set milestones to keep track of progress
Create a timeline to stay on schedule
Track metrics to see where improvements can be made
Always remain open to changing a strategy and iterate accordingly
Build A Social Network
Again, getting into real estate requires a sound marketing strategy. New real estate professionals will quickly learn that one of the best ways to realize success is to maintain a constant inflow of opportunities. It is worth noting, however, that not all marketing strategies are created equal; some are inherently better and more efficient than others. With that in mind, one of the best ways to market in the real estate industry is to build a social network.
Social media enables real estate professionals to reach thousands (if not millions) of viewers with the single click of a button, and it also speaks directly to today's largest generation of buyers: millennials. Entering their prime homebuying years, millennials represent the largest population of buyers in the United States, and a large majority of them are already using social media. As a result, building a professional social media network is one of the most efficient, cost-effective ways to reach the widest audience possible.
Real estate professionals will want to build a social presence on today's best platforms:
Facebook
LinkedIn
Twitter
Instagram
Pinterest
Tik Tok
While these aren't the only social media platforms, they represent the overwhelming majority of daily active users. Real estate professionals would be wise to build a following on each platform listed above.
Learn From A Real Estate Mentor
A real estate mentor is by no means necessary, but learning from someone who has accomplished what you hope to achieve one day is invaluable. Instead of enduring the trials and tribulations that have become synonymous with starting a career in the real estate industry, newcomers to the housing sector can simultaneously mitigate risk and expedite success with the help of a mentor.
In their simplest form, mentors are teachers willing to share their experiences with someone willing to learn. At their pinnacle, however, real estate mentors give new real estate professionals the foundation they need to get ahead and stay ahead. Learning from a successful professional who knows how to translate their experience into actionable advice is objectively more beneficial than reading a book or watching a video. While all forms of education are valuable, there's more to be gained from someone you can interact with daily.
To be clear, however, mentors are only as good as the students they teach. New real estate professionals must be receptive to learning from a mentor for the process to be worthwhile. Those who are willing and eager to learn how to get into real estate from someone that's already a professional will have an advantage over the competition.
Maintain Your Real Estate Network
Real estate is a people business; it always has been and always will be. To that end, a properly curated network is one of the greatest tools a real estate professional can have at their disposal. You could argue that nothing else impacts your business more than networking; after all, it's more about who you know than what you know. With the right network at your side, there's nothing you can't do in the real estate industry.
The benefits of creating a solid real estate network include, but aren't limited to:
Strong relationships that can result in anything from a deeper education to more career opportunities
Collaboration which may result in new ideas and practices
A strong reputation that can fast-track your status in the industry and open up new doors in the future
A real estate investment network can present new opportunities for business, career advancement and personal growth.
A good network can provide the support new professionals need to thrive
Further Develop Your Skills
One of the first rules for someone learning how to get into real estate must learn is that ambition is an advantage. New real estate professionals must have the drive to improve their current set of skills if they hope to realize a long career in the housing sector. At the very least, the industry is constantly evolving. From laws to best practices, the most relevant strategies and tactics are in constant flux. Therefore, it isn't enough to learn something and move on; you need to continue to hone your skills with every chance you get. Doing so will keep you up to speed with the best in the business and perhaps give you an edge over the competition.
Real estate professionals need to remember how they saw the industry when they first started getting into real estate. In particular, the need to learn must always remain present. Regardless of experience, real estate professionals must always strive to further their education like their career depends on it, because it does. Complacency will derail a successful real estate career faster than anyone is willing to admit. Instead of resting on your laurels, you must strive to increase your industry knowledge if you hope to realize your true potential.
Summary
On the surface, learning how to get into real estate may seem intimidating. After all, there is much to know before you can even start. However, the process is much less daunting when broken down into individual steps. While there is always more that can be done, the ten steps outlined above should give aspiring real estate professionals a good starting point.
Originally posted 2022-10-19 16:48:23.