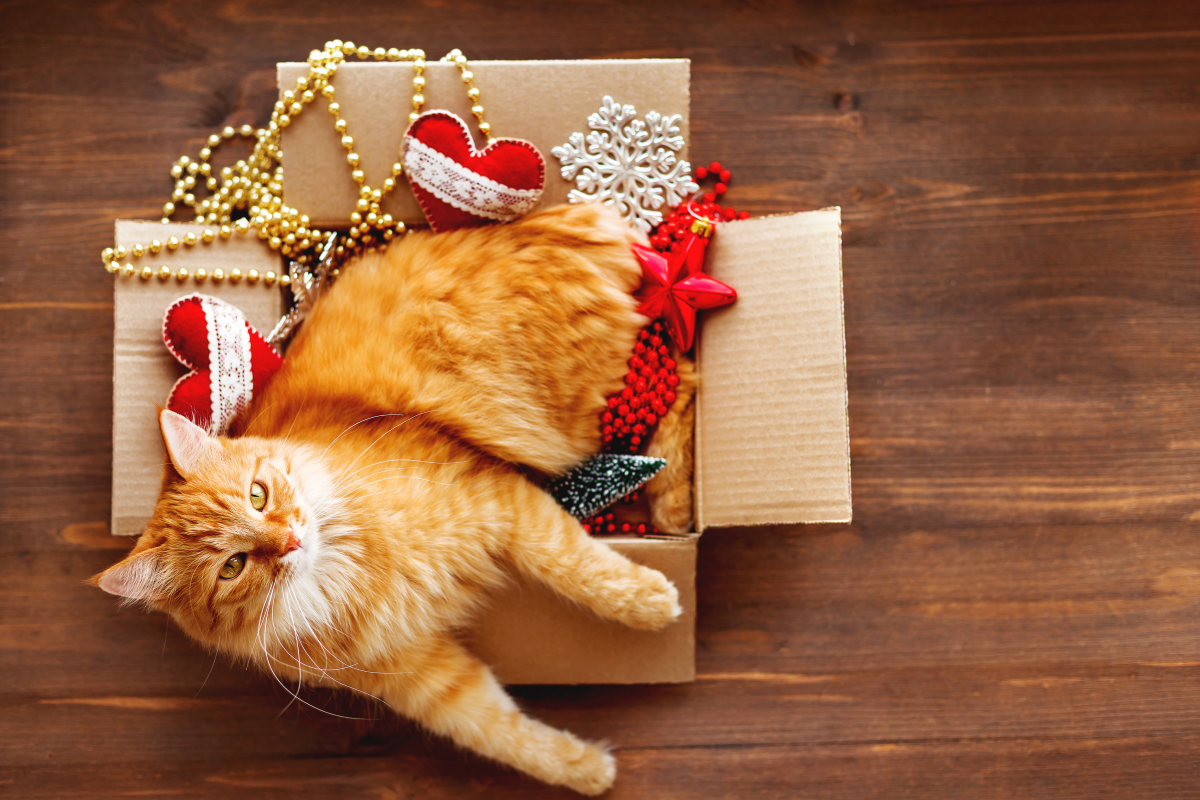 Christmas is rapidly approaching, and you are likely already thinking about Christmas shopping.
While "the most wonderful time of the year" is supposed to spark joy and peace for all, chances are this year you're feeling anything but. Thanks to the seemingly never-ending COVID-19 pandemic, possible unemployment or reduced income, and an uncertain economy, it's no wonder you're feeling stressed―financially and mentally.
If you haven't already started planning for Christmas, now's the time. Learn how to create a holiday budget for a credit-free Christmas and tackle your Christmas gift list worry-free.
5 tips for a credit-free Christmas
Step 1: Assess your financial situation
Before you can narrow down your holiday budget, you must first assess your financial situation to understand just how much you've currently saved and how much you intend on saving from now until Christmas. This is also a good time to see how much you spent last year (and even the year before if possible) to pinpoint any areas that you can tweak, reduce, or maintain.
Step 2: Make your list and check it twice
Take this moment to make a complete list of all the people you intend to buy gifts for (family, friends, teachers, coworkers, etc.), what decorations you need to buy, a rough holiday meal plan, and anything else you can think of. Think back on years prior to see if you're missing anyone or if there's anyone you can remove from your list this year (like that friend you continually give gifts to but who never reciprocates). This is a strange year and it's okay if you need to trim your list down to not go into holiday debt!
Step 3: Break your budget down
Now that you know where you plan on spending your money this year, it's time to put a dollar amount to each category and break your budget down:
Gifts (break this down even further by allotting a dollar amount to each individual person)
Food
Decorations
Attire (although this one should be fairly simple as most company parties have been cancelled due to the pandemic, as well as large family and friend get togethers)
Donations
Miscellaneous
And for all you parents out there, financial blogger Perfection Hangover has a cool trick for figuring out how much to spend on each child. To make it fair for the older children (whose shopping lists inevitably become more expensive as they get older due to larger clothing sizes, more technology, etc.), she budgets a certain amount per child based on their age, rather than the same amount per child. Click here to learn how she does this simple calculation.
Step 4: Do your research and plan ahead
To avoid overspending, take a few days to research your gifts at home before you hit the mall, local boutiques, or online stores. Plan ahead for upcoming sales (like Black Friday) when your items might be cheaper. Once you have your shopping list ready, schedule a day or two to get that shopping done. (Pro tip: Make sure to eat ahead of time to avoid shopping on an empty stomach and spending extra money at the food court.)
Step 5: Be honest
If the holidays have you feeling anxious or stressed more than usual, we encourage you to talk to someone you trust. Chances are, they're feeling the same way as you! If gifts aren't in your cards this year or you can't afford hosting a big family dinner, you need to be honest with yourself and your loved ones. Explain where you're at financially and have a conversation about ways you all can work together to lighten the holiday financial burden on your shoulders. There are lots of different ways you can save money during the holidays while still spreading that Christmas cheer!
5 gift ideas to save money during the holidays
Re-gift! We promise there's nothing wrong with giving away a gift you once received and never used. If you have no reason to keep it and you think someone else would appreciate it more, give it away.
Donate! For the families or friends who already have what they need, perhaps redirect your spending budgets towards organizations that could use that money instead. Either all pitch in to one organization or send a donation in someone's name to their charity of choice.
Get crafty! This is perfect for family members who live far away―have your children make something instead of buying a gift. Handmade gifts are always so meaningful, especially when it's between a grandchild and grandparent. This also works for wrapping gifts (like decorating craft paper/newspaper/boxes instead of buying wrapping paper).
Gift experiences! Instead of purchasing gifts for all of your children and spouse, consider combining that money to give a family experience instead. Think: An outing to the zoo, science centre or water park, a year's subscription to an online streaming site (like Disney+), etc.
E-cards! If you like to send out holiday cards, consider sending e-cards this year to cut down costs and be a little more environmentally friendly.
Originally posted 2022-10-12 21:02:01.