Let's admit it; Font is very important for web designing. If you are a web designer, you should pick a font that looks good and is great for readability.
You may want to use cool fonts on other apps and services even if you are not a web designer. For example, you can use an online font generator to generate cool fonts and use them on your Instagram Bio Section.
10 Free Online Font Generators
Similarly, you can use the best online font generators to generate fonts for your projects, graphic, etc. Hence, this article lists some of the best online font generators to help you instantly generate cool fonts. Let's get started.
1. FontStruct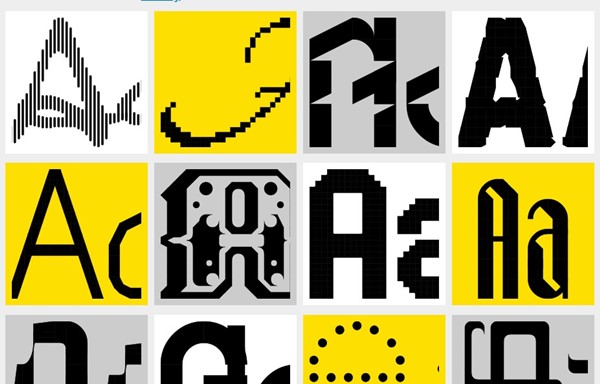 FontStruct is not exactly a font generator; it's a font-building tool mainly used to create awesome fonts. With FontStruct, you can easily create fonts using geometrical shapes.
The web-based font generator is free to use, but you need to create an account. When you are done building a font, FontStruct generates TrueType fonts, which you can download and use in any application or website.
Overall, FontStruct is a great font generator tool and will greatly help developers look for ways to generate awesome new fonts for their projects.
2. Calligraphr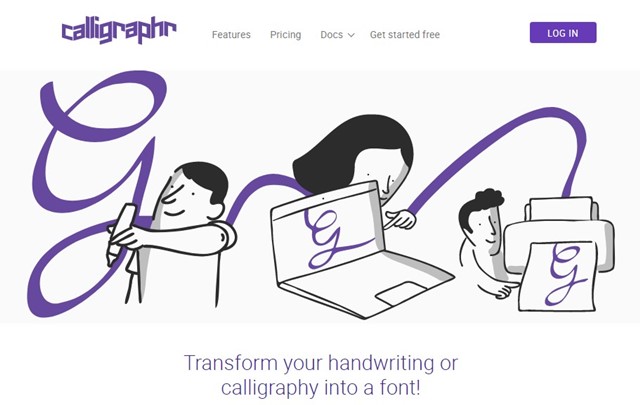 If you are searching for an online font generator that can help you create TrueType fonts for your websites and apps, then look no other than Calligraphr.
Calligraphr has both free and premium versions. The free account of Calligraphr has limited tools and resources, but it's usually enough to generate fonts for websites and mobile apps.
Calligraphr allows you to create unlimited fonts online. The fonts could include up to 75 characters. Also, you have the option to randomize the design of your letters.
3. Font Meme
Font Meme is one of the best online resources for fonts. The site can help you discover new fonts and create cool text graphics online.
If we talk about the free online font generator of Font Meme, you can choose the font template and add your own text. You need to open the Font Meme font generator, pick the text style and enter your text.
The font generator will automatically generate a font based on your chosen style. Font Meme is a great online font generator you can use today.
4. Glowtxt
If you are searching for a free font generator that can generate colorful texts for you, then look no other than Glowtxt. Glowtxt is a free site that helps you create colorful texts.
To generate colorful text, the site offers you 80+ font styles. The site's interface is also easy to use. You get the option to include the Pulse and Sweep animation on your text, add background/border color, etc.
After generating colorful texts with Glowtxt, you have the option to download it on your computer or upload it to Imgur directly.
5. Lingojam
If you are searching for a free online fancy font generator, give Lingojam a try. The site is free to use and has a clean and simple user interface.
You will see two sections when you open the site on your web browser. One is for Normal text, and the other is for Fancy text.
The text you enter in the Normal Text section will be converted into Fancy text in the second section. Overall, Lingojam is a great choice for those who are looking for options to generate fancy fonts for their project or social media handles.
6. Font Generator
Font Generator is very similar to the Lingojam website listed above. Just like the Lingojam, you need to write your original text and the site will provide you the output in different font styles.
It's an online font generator that can generate both text fonts and graphics fonts. You have the options to choose from various font styles before generating, such as Italics, Handwriting, Elegant, and more.
After generating a graphics font, you also get an option to customize the font color, size, and background color. Once done with the customization, you can download the graphics font in JPG, PNG, or GIF file format.
7. Glyphr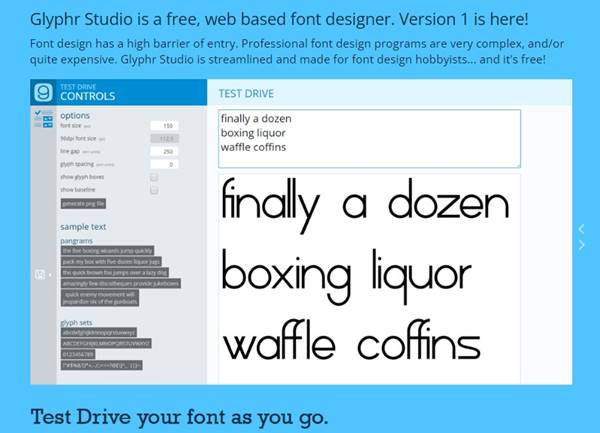 Well, if you are searching for a free and easy-to-use web-based font designer for your ongoing project, then look no other than Glyphr. Glyphr is a free font generator with the best font editing experience.
You can rely on this web-based online font generator to create custom fonts in an intuitive interface. The good thing about Glyphr is that it lets you adjust every single pixel of each letter.
However, to generate awesome fonts with Glyphr, you need to learn how to use the tool. The user interface is simple, but it has many advanced tools that require hard work to master.
8. FontArk
FontArk is an innovative browser-based font editor, font creator, and font generator that's free to use and is right now available only in open beta mode.
If you are searching for a font generator that can help you generate traditional sans-serif and serif fonts, then FontArk could be the best option.
However, FontArk could be complicated to use because it boasted the most powerful type of design tool. So, FontArk is a web tool that can take type design to a new level, provided you have some prior knowledge of font editing.
9. Stylish Text Generator
As you might have guessed from the name, it's a browser-based tool that lets you generate stylish texts online in just a few clicks. Stylish Text Generator is perfect for those who don't want to learn about font editing but want to generate cool texts with custom effects.
Stylish Text Generator is an online stylish font generator that lets you add effects to a text. There are two types of effects available on the online text generator: text effects and text decoration.
Using Stylish Text Generator is also pretty easy. You need to enter the word or sentence in the Text field, choose from Text Effect or Decoration, and click on Generate.
Within a few seconds, the site will generate many stylish texts. You can copy it and use it on your website, Facebook, Instagram, Twitter, or any other platform.
10. Instagram Fonts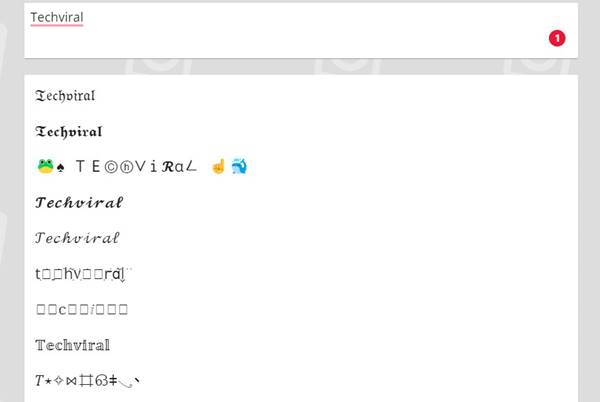 Instagram Fonts or IG fonts is still a good font generator you can consider. This one is designed for Instagram as it uses fonts that were compatible with the image-sharing platform.
Using the Instagram Fonts generator is pretty easy; you need to type text in the input field and the free font generator will automatically generate different typeface options.
You need to copy the font you like and use it on Instagram. Even though the site is designed for Instagram, you can also use the typeface options on other websites. It's a decent online font generator you can consider.
All the sites we have listed will generate typeface fonts for you. So, these are some of the best free online font generators you can use today. If you want to suggest any other online font generator, let us know in the comment box below.
Originally posted 2022-10-31 15:20:21.