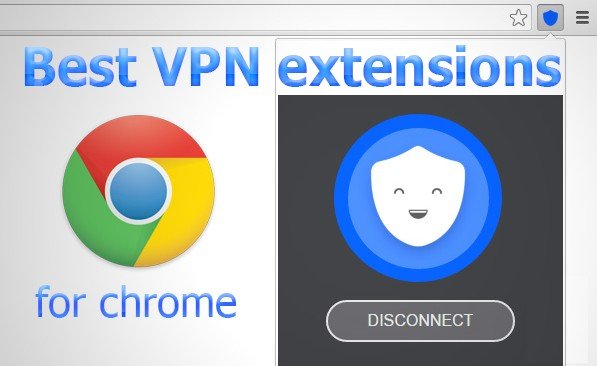 10+ Best Free VPN Extension for Google Chrome in 2022
Google Chrome is all over the internet now and it has more than 2 billion users from desktop as well as from mobile devices. The performance of this browser is outstanding and exceptional.
Still, its users come across cyber-attacks and the free VPN extension for Chrome is an ideal option for you to keep your browser secure from such attacks.
In such circumstances, you need the Best VPN extension for Chrome to stop such tracking and attacks from the web.
The main reason to find a free VPN extension is to get rid of the payment process.
If you want to secure your privacy and also want to get access to blocked websites, you can do it in one touch. In this tutorial, we shall show you the list of best VPN extensions for Chrome. You may face a problem during surfing or browsing different websites, the websites do not open due to country or location restrictions. It is irritating but does not worry we are here to solve this issue. When you will follow our guide then you will need one click to enable your Google Chrome VPN. By using Browser VPN Chrome, you will be able to get access to blocked websites and in addition, it will also give you security. We are also going to tell you the advantages of VPNs.
Virtual Private Networks have a lot of advantages
Secure your IP address and location
Save and encrypt your info
Unblock restricted sites whether they are geographically restricted or country restricted.
Gives fast downloading and uploading speed
10 Free VPN Extension for Chrome in 2022
We are making a list of free VPN chrome extensions for you. I am adding all the extensions after testing and getting experience so try them and also share your response and experience in the comment section. After going through this guide about Browser VPN for Chrome, you do not need any additional VPN software for your Windows PC and Mac. And it will also save the tension of setup and configuration. You will be able to install a free VPN Chrome extension directly to your browser. So have a look at our list.
1: Zenmate VPN
Zenmate VPN is another famous VPN and the website of this VPN is zenmate.com. Additionally, it will also give you premium features including smart location and give you complete protection from tracking. Want Zenmate VPN premium version?
By using this Best VPN for Chrome, you can get access to blocked websites and YouTube videos and other streaming websites. So add Zenmate to Chrome and get access to all the features.
Features of Zenmate VPN
Premium Features
30+ countries available
2 clicks to unblock
Registration is needed
2 :DotVPN
Dot VPN is another free VPN extension for different browsers including Google Chrome, Firefox, Opera, Android and iOS. Additionally, it is free VPN chrome extension which has an attractive interface UI. It will protect your privacy and will give you access to content and apps worldwide with a single click. Dot VPN also gives premium features like Zenmate including unlimited data usage, video streaming, faster network etc.
Features of Dot VPN
Modern UI
One tap connect
Unblock wifi hotspot
Protect your IP address
3: PureVPN
Pure VPN is another best VPN extension for Chrome which will help you to encrypt your online tasks. This free VPN Chrome add on will unblock restricted websites. In addition, it is also compatible with all devices including computers, PC, and Android or smartphones.
Features of PureVPN
Surf internet or websites easily
Secure
Gives privacy and speed
Ultra-fast streaming
Hide your activities from your ISP
Supports all devices
4: Hotspot Shield VPN Free Proxy
It is another best VPN extension for chrome which is also another method of getting access to blocked websites. It is the best VPN for chrome which enables you to get a secure connection and hides your identity. This free VPN chrome extension is simple and easy to use.
Features of Hotspot Shield VPN
Watch and stream websites and videos
Hide or Change your IP address
Enhance your security
Compatible with Android, PC, iOS Windows and Mac.
5: Setup VPN
If you are finding free VPN extension for your browser along with unlimited bandwidth and speed with free of cost server, this VPN comes handy in such conditions. It has more than 900,000 users who are using this extension in their browser with ease. Whether you are a newbie or an IT expert, it is free of cost and you do not require any technical support to run it.
Install Free Setup VPN Extension for Chrome
6. HOLA VPN
Hola VPN is another VPN extension for Google Chrome which you can get in one-click. It is famous for its fast VPN services that allow you to unblock your favorite site or content. It has more than 189 million users around the world. Keeping this stat in view, it is one of the ideal freemium VPNs which are available in web and app version.
Download and install Free HOLA VPN Extension for Chrome
7. Touch VPN
Do you want to bypass the geo restrictions to save yourself from online rogues?
If yes, Touch VPN can help you to do that. Touch VPN can also be installed in one-click. You can secure and explore the world using this free VPN extension for chrome. The bandwidth is unlimited, in addition, it does not require sign up process or credit card details. It is a chrome extension for safe browsing.
Download Free Touch VPN for Chrome
8. RusVPN
It is another best VPN extension for chrome that helps the users to browse the web with maximum speed. RusVPN came into existence due to Iron Media, it is an ideal choice for Russian internet users.
Download Free RusVPN Extension for Chrome
9. NordVPN
NordVPN is a lightweight VPN extension for chrome that provides you privacy, freedom and protection while browsing the internet. In addition, if you are unable to disable WebRTC, it will help you to do that as well.
In this way, your IP address will not be exposed. It contains more than 5,000 servers and it also protects you from ads. In a nutshell, if you want a VPN which has more features, this is your ideal option.
Download NordVPN Extension for Chrome
11. Browsec VPN
Browsec VPN has over 2 million users around the world. It contains four virtual locations for you including United States, Netherland, United Kingdom and Singapore.
This Chrome VPN extension allows you to access any site around the world. In addition, it protects your data and privacy from the trackers. It has the ability to unblock the geo-blocking to provide you friendly environment on web.
Features of Browsec VPN:
Unlimited bandwidth
Geo-unblocking
Easy connection
Traffic encryption
12. TunnelBear VPN
This VPN has 5 stars ratings from a wide range of customers. This free VPN extension for chrome is working as encrypted proxy rather than a proper VPN.
The servers of this VPN are replete with speed and available in 20 countries. It gives good encryption and can connect up to 5 devices at once. TunnelBear VPN gives you authority to unblock your content. The monthly limit of users is of 500 MB.
Tunnel Bear also contains some Windows and Mac products. TunnelBear encrypts the traffic of your browser but Tunnelbear VPN is used for desktop encryption of all your data.
Features:
Install with ease
Anonymous browsing
High connection speed
Different Virtual locations
13. Gom Web VPN
Gom Web does not need any third party app. It is easy to operate and the service is also free of cost. This free VPN extension allows the users to access the content fast as compared to other Chrome VPNs extensions.
Features:
Blocked content is accessible
Allows Private surfing with encryption
Fast loading speed while browsing
Network configuration is not required.
14. Windscribe VPN
Windscribe VPN for Chrome is a free VPN for Chrome without registration. It has the ability to keep you secure and protect you from attacks. This VPN saves your data including messages, passwords, texts, downloads and logins while encrypting information.
It not only provides you high security and protection but also blocks unauthorized attack or access to your data. It is a straightforward VPN which keeps your browsing private and secure.
Features:
Auto ad blocker
Default tracking protected
Easy server switching
15. VeePN for Chrome
VeePN offers more or less 50 server locations around the world with more than 2500 servers, it is considered as one of the best free VPN chrome extensions in 2022. It features no logs policy and you can stream and browse the web on chrome with ease. Additionally, it does not add limitations on your bandwidth and traffic unlike other free VPN extensions of chrome.
It is a reliable extension when it comes to dealing with the geologically blocked sites and it unblocks them. Click the button below to add VeePN extension for chrome.
16. CyberGhost VPN for Chrome
Cyberghost is a paid VPN however, it has a free VPN extension for Chrome users and you can count on it. a few clicks enable you to install this VPN proxy on your browser and it allows you to change the geographical locations within seconds. It is secured that is why people trust in its paid version too.
17. 1clickVPN
1click VPN is the simplest free vpn extension for Google chrome that comes with one click activation. It is also functional without registration and it has more than 2 million active users.
Follow these steps to activate it:
Firstly, install this free VPN extension on chrome
Open it to get started
Choose the desired location/country
Browse internet anonymously
Why choose 1Click VPN?
It is without login or registration process
Unlimited to use
Secured and easy to use with 1click installation
Final Words
To conclude, I want to say that I have tried my best to give you the best VPN extensions for Chrome. If you are using any other free VPN extension for Chrome or any other browser kindly share with me.
Do not forget to share this post.
Originally posted 2022-10-19 22:17:12.