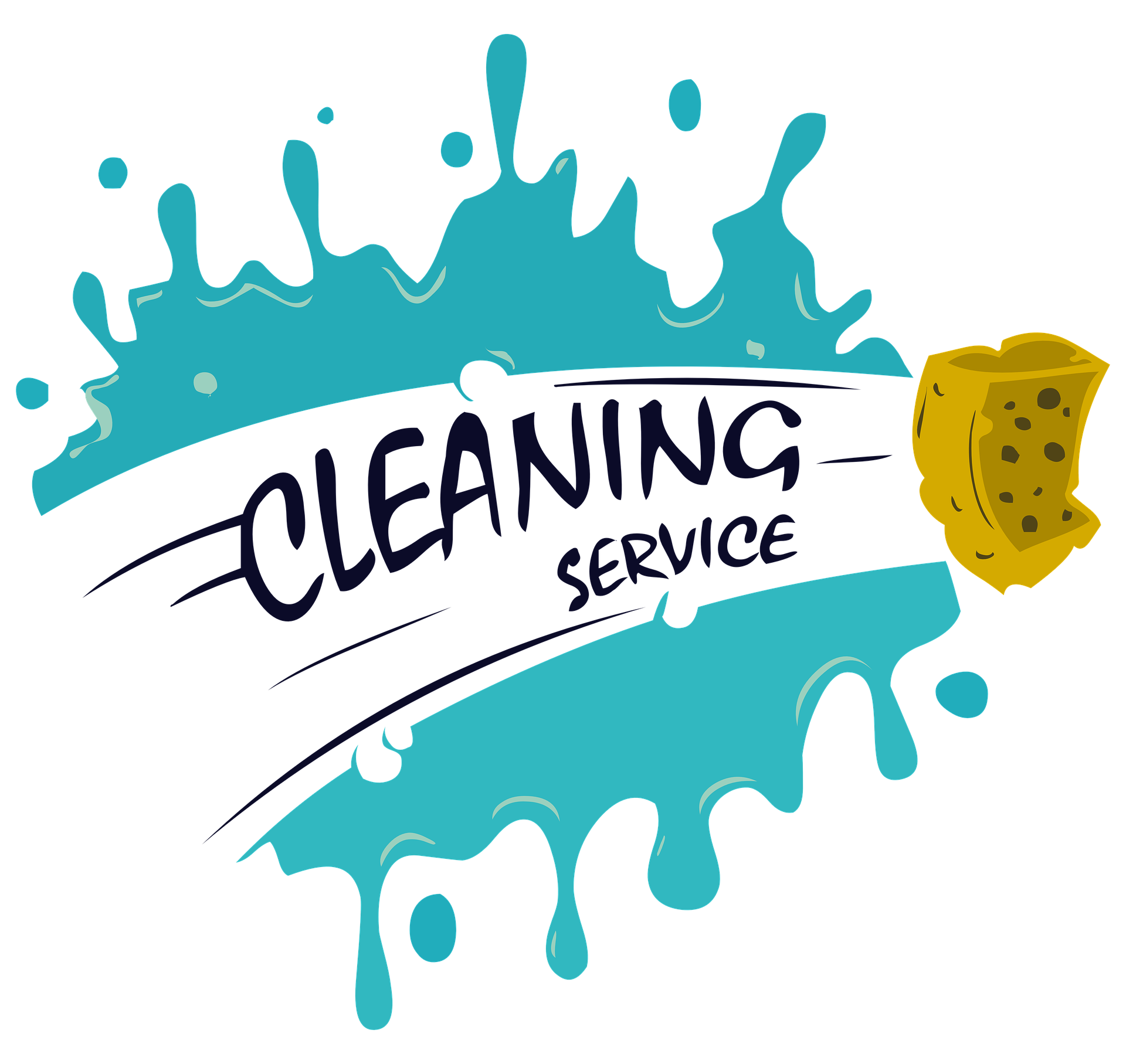 ‍It's not easy to keep your commercial property in prime condition. There are always going to be challenges, especially if you have a business that requires you to make frequent changes or adjustments. Commercial properties need constant maintenance and cleaning to remain pleasant and safe for visitors and employees.
If you operate a business from an office space, commercial property, retail store, warehouse, or another type of commercial property, it's essential to hire professional cleaners. Read on to learn ten reasons why you should hire commercial cleaning services:
You have a business to run
Before you can start analyzing the best commercial cleaning companies, you must understand why you need commercial cleaning services in the first place.
Your business is most likely very time-consuming, and if it's not, it will be once it gets off the ground. If you have employees, you might find that the time you spend on cleaning and maintenance is taking away from your ability to focus on creating a positive work environment, hiring and training better employees, and growing your business.
That's why you need commercial cleaning services. You don't have the time or the resources to keep your commercial property clean and tidy. You can't spend your time vacuuming carpets or scrubbing the floors when you could be working on growing your business. And you need to find a commercial cleaning company that can take care of all of the cleanings so you can focus on what really matters.
Commercial buildings require frequent upkeep and cleaning
Most commercial buildings require a thorough and consistent cleaning regimen. This is because commercial buildings often house a variety of different businesses. You may have offices, retail stores, warehouses, and other types of commercial properties in your building.
Each type of business will require different cleaning needs. After each business closes for the day, commercial cleaning companies will need to come in and clean the space for the next tenant. It's not uncommon for businesses to experience cyclical lulls and spikes in activity.
This can lead to periods of stagnation, followed by rapid growth. Hiring commercial cleaning services will help you clean your building on a consistent and thorough schedule. This will allow you to have a clean space for all of your tenants and employees to work in, as well as prepare your building for new tenants as growth requires.
It will also help you avoid the damages that come with a dirty building. A commercial building with a consistent cleaning schedule will be cleaner than one that isn't regularly maintained.
Commercial cleaning is different from residential cleaning
The biggest difference between residential cleaning and commercial cleaning is scale. A residential cleaning business can usually work with the same cleaning schedule for a variety of different customers.
Residential cleaning companies clean your house once, and then you expect them to return to clean your house on a regular basis. You can expect commercial cleaning companies to clean your facilities more often.
This is because commercial cleaning companies have multiple clients and the departments of commercial buildings tend to get dirty quickly. As a commercial cleaning service is cleaning your building, they will likely run into other areas that need attention. This is one reason commercial cleaning services charge by the hour. They will clean the areas you want them to clean until they finish.
Professional commercial cleaners use better equipment
Residential cleaning services usually use mops and standard vacuums. Commercial cleaning services, on the other hand, use specialized equipment designed to tackle the large spaces and dirty departments of commercial buildings.
If you were to ask a residential cleaning service to vacuum a commercial building, you would likely see the cleaner lugging a large vacuum up and down the stairs. Commercial cleaners will likely use a commercial vacuum that can be lifted up to the roof or down to the basement.
You might also see commercial cleaning services using industrial-sized mops and brooms to clean large spaces like warehouses. Residential cleaning services don't have the equipment to clean large spaces, so they have to be more careful with the way they clean. Commercial cleaning services will have the right tools for the job, so they can clean your building quickly and thoroughly.
Commercial spaces have unique requirements for cleaning
Residential cleaners use a one-size-fits-all approach to cleaning. They can sometimes tackle commercial spaces, but they are more likely to miss spots. Commercial cleaning companies will have experience with the unique requirements of commercial buildings.
Commercial cleaning companies will often have cleaning service options that include package deals for different types of commercial properties.
If you run a warehouse, an office building, and a retail store, you can likely find a commercial cleaning service that will offer a package deal for each type of property. Commercial cleaning companies will also likely offer special cleaning services for medical facilities, food service businesses, and other types of commercial buildings. These cleaning services will help keep your commercial spaces safe and sanitary.
Hiring a commercial cleaning service will save you time and energy
If you decide to hire residential cleaners, you will likely see them cleaning the same way they clean your house. This can lead to frustration as you direct them to clean certain areas more thoroughly or differently.
You might also have to clean up behind the residential cleaners and finish their work. If residential cleaners are cleaning your commercial property and they run into areas they can't clean thoroughly, they will likely skip those areas. If you hire a commercial cleaning service, you will have a better idea of what to expect.
Commercial cleaning companies have better equipment that allows them to clean larger areas more quickly. They will be able to clean your building more thoroughly than residential cleaning services. Commercial cleaning companies also know what they need to do to satisfy your expectations.
You might have different expectations for a residential cleaning service than you do for a commercial cleaning service.
A consistently clean environment will boost employee morale and productivity
You probably know that an unclean commercial space can negatively impact employee productivity. However, a clean commercial space will boost employee morale and productivity.
A clean building is a happy building. If you consistently clean your commercial space, employees will feel more welcome, welcome, and productive. A clean building will also attract better employees. You might think that hiring an impeccable cleaning service is an unnecessary expense.
But you should think about how it will impact your bottom line in the long run. A cleaning service will likely charge you per week or per month. If you consistently clean your building, you will have to spend more time and energy on cleaning.
This will take time away from other responsibilities and tasks. A cleaning service frees you up to better utilize your time and energy while providing consistent building cleanliness.
A clean space leads to happy customers and employees
If your commercial property is dusty, grimy, and dirty, your customers will notice and feel the difference when they visit. A clean and tidy commercial property will make customers feel welcome and appreciated.
A clean commercial space will also make your employees happier. Most people don't want to work in a grimy and dirty workspace. If your employees are working in a clean and tidy space, they will likely feel more appreciated and motivated to do their jobs. A clean building will also lead to a cleaner work product.
Employees will likely be more careful with their work if they know they have a clean and tidy environment. They will be less likely to drop or break things if they know a trip to the floor or a wipe on the table will result in a mess.
Your employees can focus on their jobs instead of housekeeping duties
You have better things to focus on than cleaning your commercial property. Entrepreneurs and business owners are often focused on hiring better employees, expanding their businesses, and growing their revenue.
If you are spending your time cleaning, you will not have time to hire new employees, create better marketing strategies, or work on growing your business. You can hire a commercial cleaning service to do the cleaning for you. You can then focus on what really matters. This will help you expand your business and improve your revenue.
Bottom line
If you run a commercial business, you need to make sure you're keeping your building clean and tidy. That's why you should hire commercial cleaning services. Commercial buildings require frequent upkeep and cleaning, which residential cleaning services cannot do.
Commercial cleaning services have better equipment, experience with the unique requirements of commercial spaces, and know what to focus on. They can help you save time and energy while making customers and employees happier.
Originally posted 2022-11-07 17:58:11.