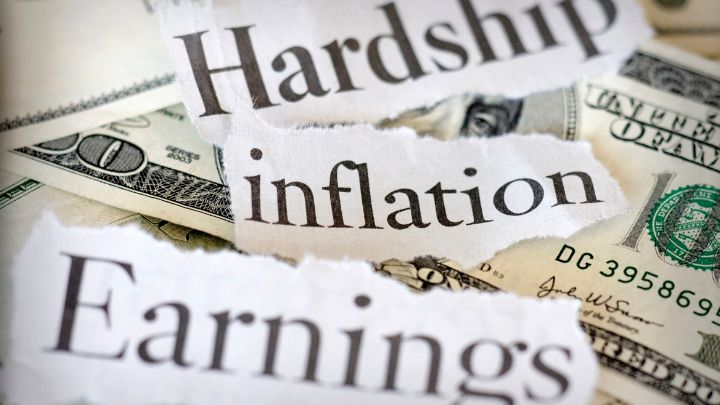 What goes up must come down. After the good times comes an economic downturn, and many big and small businesses alike fall on hard times. The good news is that uncertain times can be the best time to start certain types of businesses.
Here are 50 great recession-proof businesses that historically perform well in times of economic uncertainty, ranked from easiest to hardest based on how difficult it is to start and operate the business. Aside from the difficulty rating, make sure to read the pros and cons for educational and capital requirements.
Easy Recession-Proof Business Ideas
1. Lease Your Spare Rooms (Rating: Easy)
If the economic crisis worsens in the coming years, cheap accommodation like house-sharing will increase in popularity.
Pros and Cons: The pros of house-sharing are that it is very easy to set up using Airbnb or social media and requires no qualifications. The cons are that you need multiple rooms available to make a lot of money.
2. Sell Hobby Supplies Online (Rating: Easy)
Lower-cost activities like hobbies are popular in difficult times because they're cheaper than going out.
Pros and Cons: A con for this type of business is identifying the right hobby niche to operate in. A big pro is that you need nothing more than a business license and a cheap drop-shipping website.
3. Start an Appliance Rental Business (Rating: Easy)
In difficult times rental businesses do well as they provide an alternative to paying upfront for purchases.
Pros and Cons: The main cons are that startup costs for purchases are $30,000-$50,000, appliances need to be tagged and tested annually, and you need to be near a large population center. The pros are that they can be high cash flow.
4. Selling Home-Baked Goods (Rating: Easy)
Home-baked goods are popular comfort foods and relatively affordable even in recessions.
Pros and Cons: The negative for this business is certain foods, such as those containing eggs, cannot be sold privately. For others, depending on your location, you will have to comply with the local regulations. For example, you may need a permit, to operate from a commercial kitchen, or to complete a food handler preparation course. The positive is that it requires little more than an oven, the ability to bake, and a community like a church or farmers market.
5. Grocery Delivering (Rating: Easy)
In recessions, many people have limited vehicle access which makes home delivery of groceries a good business option.
Pros and Cons: The pro is that you can quickly and easily start delivering groceries by working for businesses like Instacart. The con is that Instacart takes a commission, work can be inconsistent, and you need your own vehicle.
6. Fast Food Delivering (Rating: Easy)
During economic turmoil, take-out and comfort food sales increase. This means that fast food delivery services do well.
Pros and Cons: This business is easy to start and requires as little as a cell phone and a bicycle in most cities. The downside is that it is less viable outside of populated areas and is more like a job than a business.
7. Start an Alcohol Delivery Service (Rating: Intermediate)
An alcohol delivery service is a good example of how to benefit from increased alcohol sales in a recession without opening a liquor store or bar.
Pros and Cons: A pro of this business is that it is cheap to get started and only requires a vehicle, a phone, and minimal permitting in most states to begin (such as a consumer delivery permit). The downside is the highest demand is at night and on weekends.
8. Selling Candy (Rating: Easy)
During recessions, candy sales typically stay strong. People love comfort food, and small luxury goods like candy are a popular pick-me-up.
Pros and Cons: This is a great option because it is very simple to find a bulk candy supplier, and you can easily retail it privately on social media, at farmer's markets, or open a specialty store.
9. Start a Clothing Alteration and Repair Business (Rating: Easy)
The slower the economy, the higher the demand for clothing alterations and repairs to keep expensive clothing usable.
Pros and Cons: A pro of clothing alterations is the ability to work from home and only $500 of basic sewing equipment is needed. A con is that the demand can be unreliable, leading to both very busy and very quiet periods.
10. Become a Courier or Delivery Driver (Rating: Easy)
During recessions, many people and businesses try to drive less to save on gas money as well as wear and tear on their vehicles. This creates opportunities for private courier businesses.
Pros and Cons: The pro is that all that is required is a vehicle. Even a bicycle can work. The con is that it can take a long time to build up reliable and profitable work, particularly gaining new customers and establishing trust.
11. Offer House Cleaning Services (Rating: Easy)
Even during recessions cleaning work is usually plentiful with both the wealthy as well as businesses.
Pros and Cons: Cleaning is an easy skill to learn that requires no formal training, and only $200 – $300 of equipment is needed to get started. The con is that the industry can become crowded, and without hiring staff, the growth and income of the business will be limited by the hours in your day.
12. Become a Private Academic Tutor (Rating: Easy)
Tutoring has strong potential as during economic downturns many people seek certificates and degrees, upskilling themselves to increase their employability.
Pros and Cons: The pros are that no formal teaching qualifications or registrations are needed, it can be well paid and you can tutor in almost any field that you are skilled in. The cons are that work can be seasonal with the academic year and success relies on your personal ability to convey knowledge.
Intermediate Recession-Proof Business Ideas
13. Start a Pet Grooming Business (Rating: Intermediate)
Pets are part of the family, and most pet owners will do anything for them. This makes pet care an essential service that can do very well.
Pros and Cons: The pros are that you can learn everything you need to know from YouTube, and the basic equipment costs less than $200. The cons are that it takes time to get customers and build repeat clients.
14. Bulk Grains Retailing (Rating: Intermediate)
Food is among the best recession-proof industries because consumers can change what they buy, but they cannot stop buying entirely.
Pros and Cons: The cons are that this costs $5,000-$10,000 to start and can't be retailed from a home or garage. The pros are that it can be an online, delivery-based business or farmers' market stall.
15. Mobile Coffee Vendor (Rating: Intermediate)
If you live near a large and popular tourist area, a coffee van can be successful. The tourist attraction must be big enough to still attract tourists in the slower economy.
Pros and Cons: Starting as low as $5,000-$10,000, coffee vans have few overheads and use little more than your time. The downside is they only work in areas that have good foot traffic.
16. Open an Online Sporting Goods Store (Rating: Intermediate)
Sporting equipment is popular in difficult times, in part because once the equipment is owned, sports provide affordable access to many hours of recreation.
Pros and Cons: The biggest obstacle to online retail is learning digital marketing skills and building a customer base. A strong advantage to this business is the ability to launch it with little more than a $500 website by using a drop-shipping model.
17. Open a Board Game Store Online (Rating: Intermediate)
Board gaming is becoming a popular social pastime again and is a smart purchase in recessions as it only requires a one-off purchase for hours of fun.
Pros and Cons: The pro for this business is no regulation, and the business can easily be run from your garage. A con is that popular brand-name games can be expensive to stock.
18. Open a Discount Online Clothing Store (Rating: Intermediate)
Clothing businesses are recession-proof because clothing is a necessity, just like food and accommodation.
Pros and Cons: Online clothing retailing is not currently regulated as far as we can tell, and can be operated online from home using social media selling secondhand clothing. Its main con is that without knowledge of at least one style niche, it can be hard to turn over stock.
19. Upcycle Secondhand Goods (Rating: Intermediate)
Upcycling items from online marketplaces or yard sales is a good business because you can focus on what you know has value.
Pros and Cons: The pro of this business is it can be run anytime, anywhere, and it can be very cheap to start. The con for this business model is that income opportunities vary daily, and it requires an area of expertise.
20. Technology Upcycling (Rating: Intermediate)
This is a good way to make money in recessions as many people will be looking for affordable technology solutions.
Pros and Cons: This business can run from social media and is as cheap to start as your first secondhand device. Plus, everything you need to know is on YouTube. However, buying the wrong items can lead to low turnover or losses.
21. Open an Online Baby Care Store (Rating: Intermediate)
Selling baby products can be very lucrative because most people will do their absolute best to not let their baby or young child go without necessities.
Pros and Cons: One thing that makes this business great is that the demand is reliable, and purchases are often emotionally driven. However, the field can be specialized, and initial stock costs are high.
22. Become a Notary Public (Rating: Intermediate)
Becoming a notary is a reliable business because official documents frequently require notarization, regardless of the economy.
Pros and Cons: Pros are that becoming a certified notary only costs a few hundred dollars in most states and enjoys guaranteed potential clients. The biggest con is standing out from the crowd and getting a flow of new customers.
23. Start a Drywall Business (Rating: Intermediate)
People want to, and landlords are required to, by law, maintain homes in a safe and liveable state. Drywalling (and plastering) and preventing exposed wiring and plumbing is a big part of this.
Pros and Cons: The pros are that drywalling and plasteringing are well paid for quick-workers and have no licensing requirements. You will need your own vehicle and to register as a business before you begin.
24. Become a House Painter (Rating: Intermediate)
Painting businesses are similar to other home repair businesses. They provide a service that is required by homeowners to keep their valuable property in a good state.
Pros and Cons: Painting does not require any licenses or permits other than being a registered business, and it's quite cheap to buy starting materials. Its biggest limitation is that profitability depends on speed, and painting quickly is a learned skill.
25. Start a Garden Care Business (Rating: Intermediate)
Basic garden care businesses can do well during economic downturns as people cannot afford the lawn care equipment to maintain their lawns. Also, homeowners' associations have requirements that require homeowners to maintain their yards, so cutting costs on your lawn is not an option when you need to cut costs.
Pros and Cons: This is a cheap and easy business to start and requires only a vehicle, a mower, and a weedwhacker to begin. However, the market can become flooded, diluting the amount of work available.
26. Start a Handyman Business (Rating: Intermediate)
Home repair businesses are always in demand because people need to maintain the biggest asset they own.
Pros and Cons: This is a good business as it doesn't require a license in most states. The hurdles to operators are costs of a vehicle and tools, operating without insurance, and accepting jobs that require a contractor's license.
27. Freelancer in Software Development (Rating: Intermediate)
In the modern information technology-oriented world, there will be new opportunities in the next recession not widely seen in previous ones. Software development is one such area as more and more businesses look for custom apps, websites, and software to increase service offerings.
Pros and Cons: The pros are that freelancing does not require any formal qualifications, and you can learn the skills online for free. The cons are that demonstrating skill and expertise and getting your first contract can be very difficult. Another issue is that, especially in the beginning until you establish yourself, the pay may be very low at first.
28. Become a Massage Therapist (Rating: Intermediate)
Massage therapy is considered an important aspect of health care for many people, making it similar to an essential service, despite its discretionary nature.
Pros and Cons: Massage therapy certificates can be as cheap as $4,000, and basic equipment for a home or traveling practice is a further $2,000 – $10,000. The ability to operate as a mobile therapist with low costs is an advantage, but the physically demanding work is a disadvantage for many people.
29. Become a Technology Repair Specialist  (Rating: Intermediate)
When job security is lower and interest rates rise, many people look to make their existing technology devices last longer.
Pros and Cons: The pro is that there is no qualification necessary for this business, and you can self-teach from YouTube. Plus, the beginning tools are less than $100. The con is that parts accessibility can sometimes limit what repairs you take on.
30. Open a Laundromat (Rating: Intermediate)
Coin laundries are reliable businesses even in good times, but they make even more money when people become displaced during recessions and depressions.
Pros and Cons: Coin laundries require no license or registration and are high profit, high cash flow, and low maintenance businesses. The biggest con to a coin laundry is that buying or opening a laundromat will usually cost $150,000 – $250,000.
31. Own a Liquor Store (Rating: Intermediate)
The alcoholic beverage industry is one of the main kinds of businesses that do well in recessions.
Pros and Cons: A major pro of a liquor store is that it is a high demand, high cash flow business. Its cons are that it is a high risk, costs $50,000 or more to start, and requires a business registration and state liquor store license.
32. Open a Bar (Rating: Intermediate)
Opening a bar is another of the most well-known recession-proof business ideas as alcohol sales increase during hard times.
Pros and Cons: The obstacles to business are obtaining a state liquor license and keeping your premises CDC compliant. Another obstacle is that it can cost $50,000 to start. The pro is that it's a proven, reliable cash flow business.
33. Offer Automotive Repairs (Rating: Intermediate)
Automotive businesses can do well in recessions as people are forced to look after their vehicles and pay for repairs when they cannot replace them.
Pros and Cons: The pro is that many states do not require a formal qualification to repair vehicles (though qualifications are beneficial to have). It is also a specialized field unlikely to be flooded by other new businesses. The con to running a private mechanics' service is that you need a workshop, plus the cost of equipment and tools, which starts at $20,000, including a basic hoist.
34. Operate a Cheap Motel (Rating: Intermediate)
As seen in the last recession, when people become unable to pay their rent or mortgages, cheap motels become common halfway houses.
Pros and Cons: The cons are that motels are expensive to buy and are hard work to operate. You will likely have to spend time researching the options available, then searching for a motel for sale and going through the purchasing process. The pros are that they are only lightly regulated, they require no formal training, and the industry won't become flooded.
Advanced Recession-Proof Business Ideas
35. Open a Child Care Provider (Rating: Advanced)
In recessions, child care providers are good businesses because it is common for both parents to try and work to help make ends meet and avoid living on credit card debt.
Pros and Cons: Cons are the cost of a facility and child-proofing and registering your house as a care facility. You will also need a childcare certificate and to be registered with the state. The pros are the ability to work from home and benefit from a profitable business.
36. Open a Small Grocery Store (Rating: Advanced)
During recessions, average travel distance reduces, so convenience stores providing food staples and essentials do well.
Pros and Cons: The con of small grocery stores is that they require about $50,000 for basic equipment, stock, and the initial rent, as well as requiring licenses for alcohol and tobacco products. A big pro is that with a good location, they are nearly foolproof.
37. Open a Pawnshop (Rating: Advanced)
During times of economic uncertainty, pawnshops are popular as they have a variety of goods and let people turn goods into cash.
Pros and Cons: Unfortunately, pawnshops usually have state regulations they must abide by and cost $20,000 or more to start. However, they can be high cash flow businesses that do well if you are a good negotiator who is familiar with item values.
38. Open a Pharmacy (Rating: Advanced)
Health care is a very secure business because people value their health beyond almost anything else.
Pros and Cons: Operating a pharmacy requires a secure location, lots of paperwork, licensing, and expensive stock. In addition, you will need to hire at least one registered pharmacist. The cost to start can be over $300,000. Despite all of the limitations, this business is secure, has high barriers to entry, and enjoys secure demand and very high returns.
39. Open a Doctor's Office (Rating: Advanced)
You don't have to be a doctor to open a doctor's office. Doctor's offices are reliable businesses with high profitability, and demand is guaranteed because health is a human necessity.
Pros and Cons: Opening a clinic will require hiring (or being) a registered doctor. The business needs to be registered, licensed, and insured. Startup costs can be well over $100,000. In return, medical practices are in constant demand and can make very healthy profit margins.
40. Operate a Trailer Park (Rating: Advanced)
People need necessities regardless of their current situation, and this remains true even when a recession hits.
Pros and Cons: The pros of this business are that they are relatively reliable regardless of the economic situation. The downside is the relatively high costs to start, and some states and counties require permits and insurance.
41. Become a Financial Advisor (Rating: Advanced)
Financial services such as good financial advisors are in demand during recessions because people with money want to make it work for them.
Pros and Cons: Financial advising requires a bachelor's degree as a minimum, as well as a financial planning license to practice. The pro is it can be run online from home with minimal startup costs.
42. Become an Accountant (Rating: Advanced)
Accounting businesses are successful in recessions as businesses and individuals with money look to reduce expenses and legally reduce taxes.
Pros and Cons: This business shares the same pros as financial advising (no. 25). Its major cons are that you require a bachelor of accounting or related degree and have to be a chartered practicing accountant (CPA) to practice privately.
43. Become a Carpenter (Rating: Advanced)
While handymen are limited to smaller jobs, licensed carpenters can take on almost any building or repair job, making it a valuable business.
Pros and Cons: The advantage to being a licensed carpenter is a cornered market that legally requires customers to hire licensed contractors. The con is the need for licensing and the cost of professional equipment.
44. Start a Plumbing Business (Rating: Advanced)
There is a lot of work available in building and maintaining homes and businesses for various contractors.
Pros and Cons: The qualification time and expense to get started make this a hard field to enter. The advantage is access to a market protected from new entrants with the legal requirement on customers to hire licensed contractors.
45. Become an Electrical Contractor (Rating: Advanced)
Electrical contracting is a good business for much the same reason as carpentry and plumbing, houses are valuable assets, and customers want to look after them.
Pros and Cons: Electrical contracting does require a multi-year apprenticeship, licensing, and registrations to maintain. However, customers must use a licensed electrical contractor for all electrical work which creates guaranteed demand.
46. Become a Chiropractor (Rating: Advanced)
Becoming a chiropractor enjoys many benefits of the wider healthcare industry, but is easier to enter.
Pros and Cons: Pros of this business are that it can be started for under $75,000 in some states and is still a highly profitable medical business. Cons are the requirement for a bachelor's qualified chiropractor, registration as a clinic, and liability insurance.
47. Open a Physiotherapy Office (Rating: Advanced)
Physiotherapists are another health care service that enjoys stable demand.
Pros and Cons: The disadvantage is that a bachelor's degree is required to enter, and startup costs can be $50,000-$100,000, including insurance and facility expenses. The pros are a captive, high-profit market.
48. Become a Rental Property Investor (Rating: Advanced)
Owning multiple houses to earn rental income as a business is a proven successful business model.
Pros and Cons: The cons are that you will need a lot of capital or an existing recession-proof job to take on a mortgage in an uncertain economy. The pros are that during an economic slowdown, property can usually be purchased very cheaply, and rental businesses don't require qualifications.
49. Become an Automation Engineer (Rating: Advanced)
When the global economy begins to shrink, businesses look for ways to save money and lean out operations which creates automation jobs.
Pros and Cons: A pro is that independent automation engineers are already highly in demand with businesses looking to reduce their workforce and increase performance. The biggest con to operating as an independent contractor in automation is obtaining new clients and proving your skills and experience.
50. Start a Marketing Consultancy (Rating: Advanced)
Service businesses like marketing agencies are often very popular in tough times. When profits begin to wane, many businesses invest in marketing to attract new business.
Pros and Cons: The biggest pro to marketing is the high commissions on offer to individual consultants and the ability to self-teach most skills. The biggest con is the need to start slow on low-paying jobs because high-value contracts require a strong portfolio.
51. Become a Private Money Lender (Rating: Advanced)
Being a source of liquid capital in a recession can be very profitable as normal financing streams dry up.
Pros and Cons: The cons of private money lending are the capital required, the need for good risk management, and solicitor fees to register and begin trading. The pros are that third-party apps and online services can make it more accessible.
Conclusion
In short, the best recession-proof businesses are anything that provides an essential service, supplies consumer staples, or certain luxury items that provide emotional security or comfort. This includes food and alcohol-related businesses, accommodation providers, childcare and health service providers, and professional services. With the current economic climate, high unemployment rate, and low job security, starting a new business is a great way to create financial stability for yourself.
Originally posted 2022-10-19 17:37:30.